The Rowdy Fun of River Street
Say you've got a lady companion on your arm. She's a fine lady, dainty and demure, and you wish to take a romantic stroll along the river, and perhaps even muster the courage to steal a furtive kiss on the cheek. Good sir, stay away from River Street! Now, on the other hand, if your lady is a party animal, partial to the occasional belch, and already a drunken mess at 3pm, then head on down. You guys are going to have a blast. And I bet you get more than a kiss on the cheek.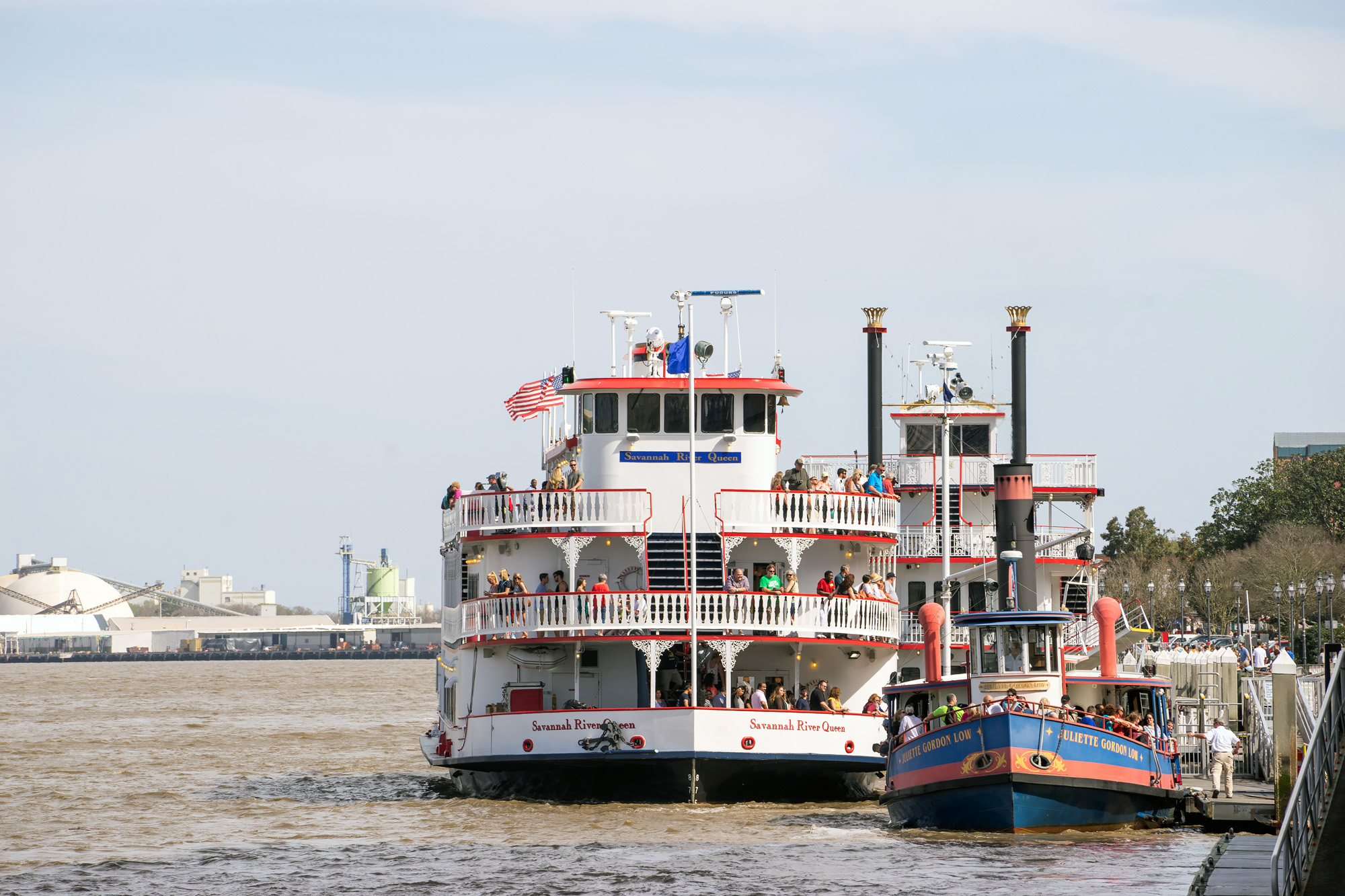 River Street is Savannah's party central. When the sun goes down and the lights go on, this is where the action is, drawing locals and tourists alike to its riverside bars and restaurants. But it's also a party during the day, especially on weekends, as people encouraged by Savannah's liberal open container laws, stumble up and down the cobblestone street.
But you don't have to be intoxicated to enjoy River Street's charms. When the sun is out, this is a fun place for anyone to spend the afternoon. There are some decent shops, historic sights, and the restaurants aren't all tourist traps: Vic's on the River is legitimately good, and we had a great time shucking oysters at Bernie's, where the price per bucket was a bargain.
If all that's not enough, you also have the view of the Savannah River, upon which you'll probably see some big container ships making their way upstream to the port. Should you feel like getting out on the water yourself, you can take a river cruise on a steamship. Big tourist boats leave frequently from the street-side dock.
But the best thing to do on River Street, is to grab a couple to-go cups, sit down on a wall somewhere, preferably with a view of the Talmadge Bridge, and watch the people come and go. You'll see all sorts of characters on River Street, getting into all sorts of drunken situations. It's great fun and maybe, if the sun is going down and the mood is right, you'll be able to steal that kiss, after all.
More River Street Photos: