We had 24 squares to explore during our time in Savannah, and decided to start with the oldest and largest. Johnson Square was established in 1733, and named in honor of South Carolina's colonial governor Robert Johnson.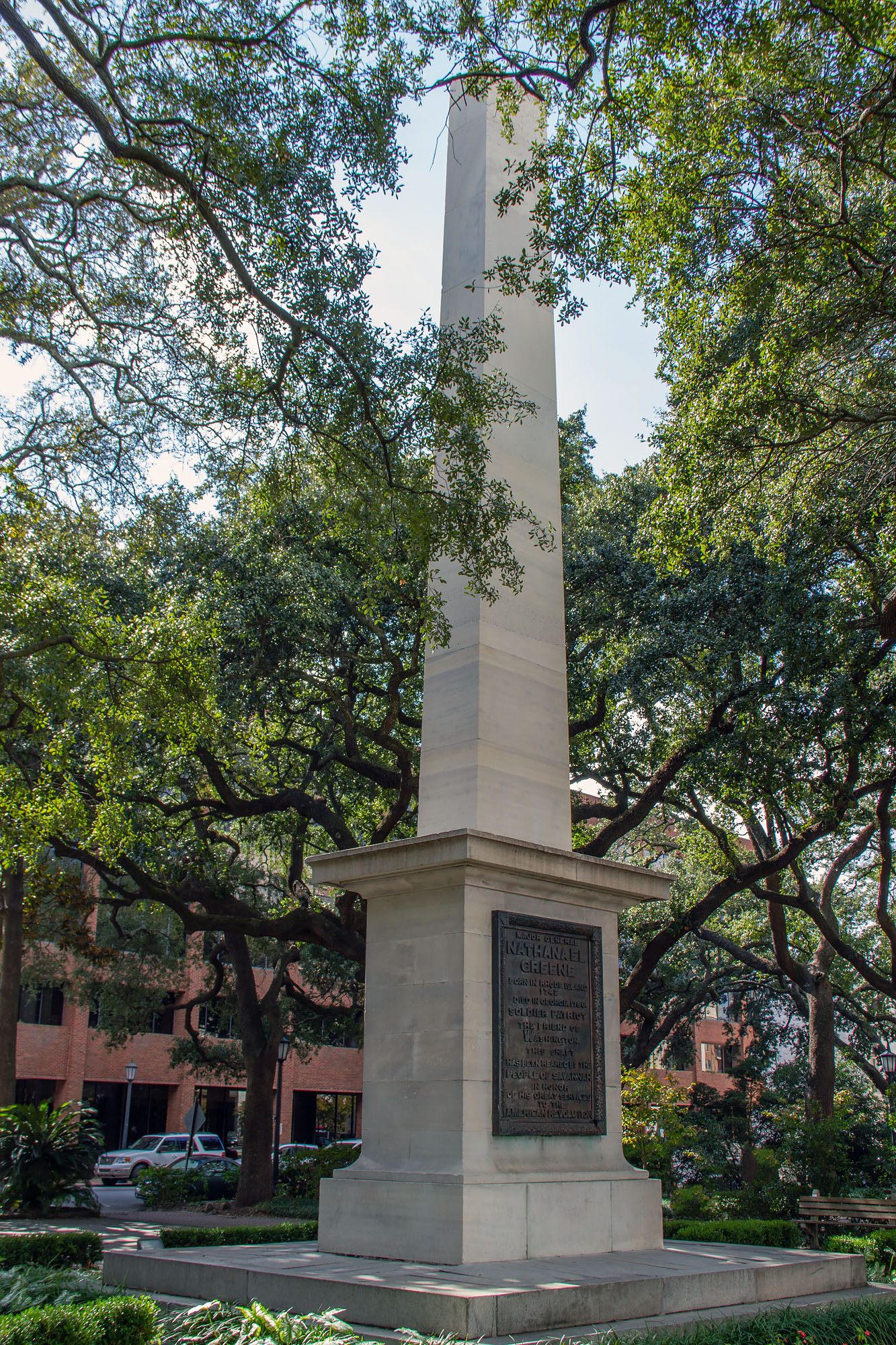 The most notable monument in Johnson Square is a 50-foot white obelisk dedicated to Nathaniel Green, the Revolutionary War hero from Rhode Island who retired to a farm near Savannah. His remains, along with those of his son, are buried underneath the obelisk.
Johnson Square also features two identical fountains, and a sundial dedicated to the memory of William Bull, who helped General Oglethorpe both choose Savannah's location and design its unique layout. The time was off a little when we visited, but ancient sundials can't be expected to cope with daylight savings. Another monument is the Johnny Mercer bench, which honors the city's best-known musical artist.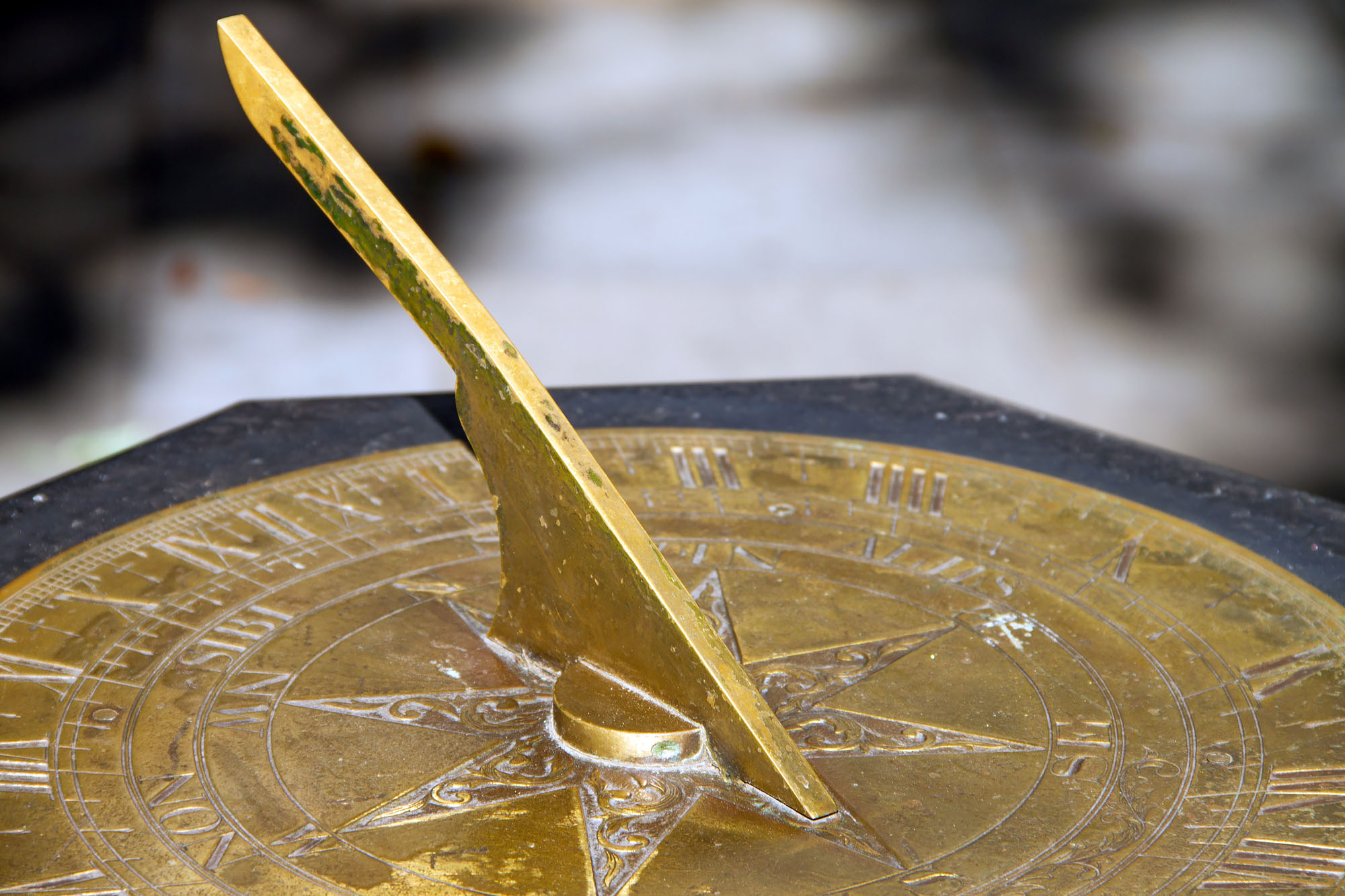 Ever since Savannah's inception, Johnson Square has been the center of city life. In the very early days, this is where colonists would meet to check the time, fetch water, make use of public ovens, and congregate for worship. The Christ Church, found on the eastern side of the square, is known as the "Mother Church of Georgia." Built in 1773, it's the oldest in all of Georgia.
Read all about the 24 Squares on our Savannah Blog.
More Photos of Savannah's Johnson Square: