The 24 Squares of Savannah
At the time of its founding in 1733, Savannah was the first North American city planned around public squares. General Oglethorpe's grand design for his new capital called for four squares to serve as gardens and meeting areas. The western and eastern sides of each square were reserved for public buildings, such as churches and government offices, while the northern and southern ends were for private residences, called tything blocks.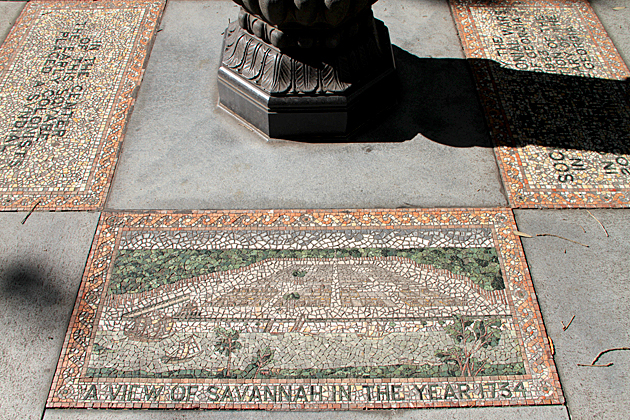 Savannah was the original capital of Georgia, the last of the original thirteen colonies, and its logical design won it fame around the world. The plan was far-sighted, allowing for over a century of growth, always replicating the square system further outward. By the mid 19th century, there were a total of twenty-four.
From the largest (Johnson) to the smallest (Crawford), each of Savannah's twenty-four squares has its own history and personality. We made a promise to fully explore each of them during our three months here, and learn their stories and secrets. It was a promise we kept.
We wrote about all 24 Squares of Savannah, see links below: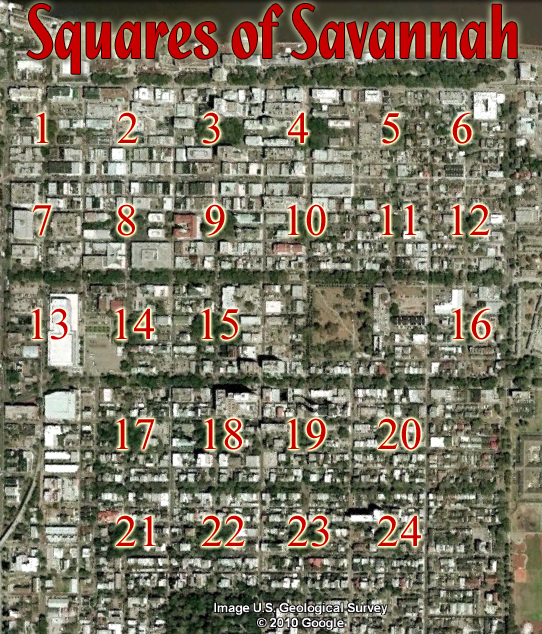 All of our Articles about the Squares in Savannah
---