Although it was neglected throughout much of its history, like most of the city's eastern side, Columbia Square has now enjoyed a thorough restoration to become one of Savannah's loveliest spots.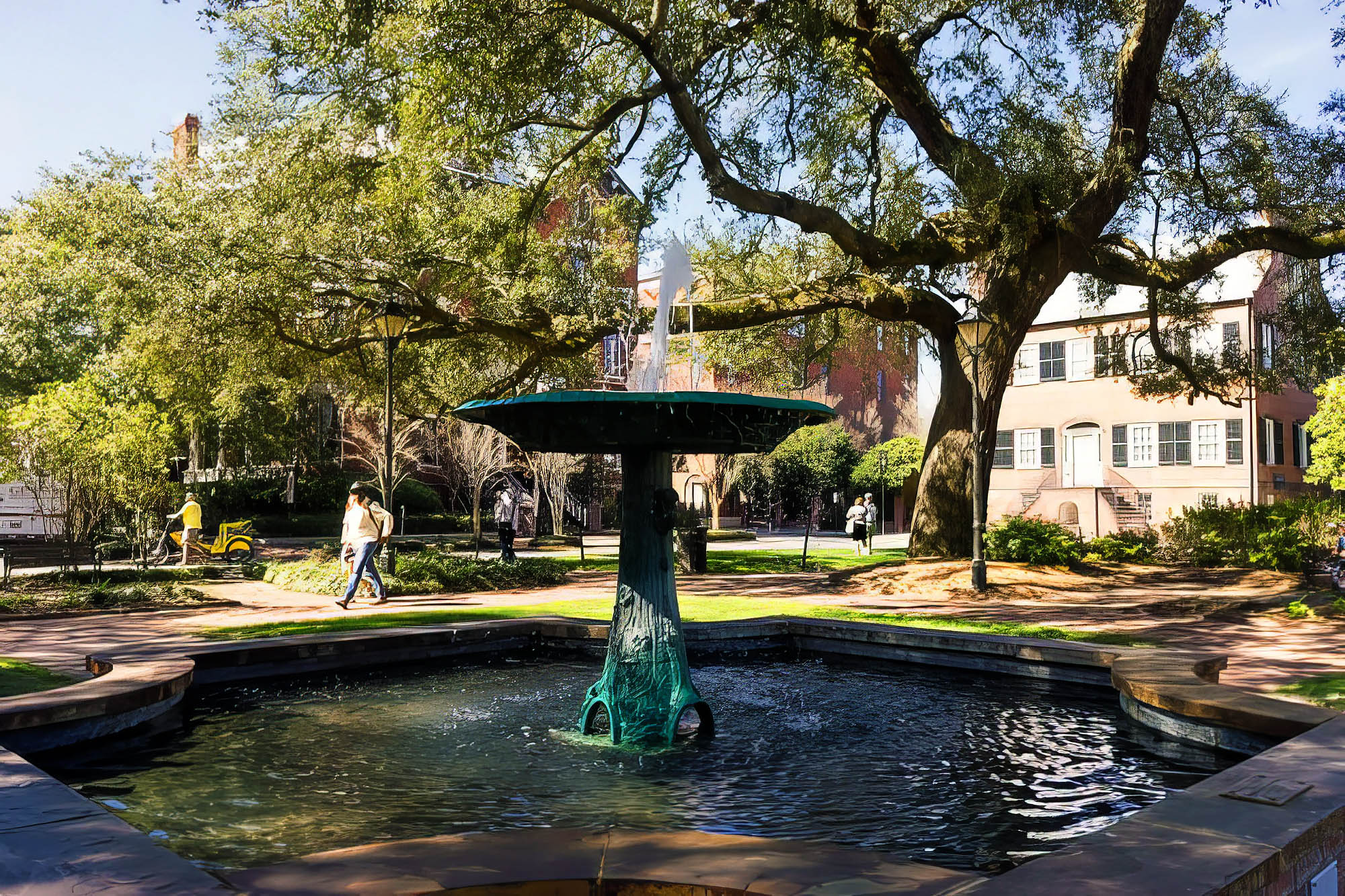 The restorative efforts kicked off in the 1950s when a group of society women, concerned about the demolitions which threatened to destroy Savannah's historic soul, drew the line at the proposed destruction of the 1820 Isaiah Davenport House. They joined forces as the Historic Savannah Foundation, dedicated to protecting the city's architectural heritage. Over the years, the foundation has purchased and saved over 300 buildings in Savannah's historic center. Without their labor, the city would be a much more common place.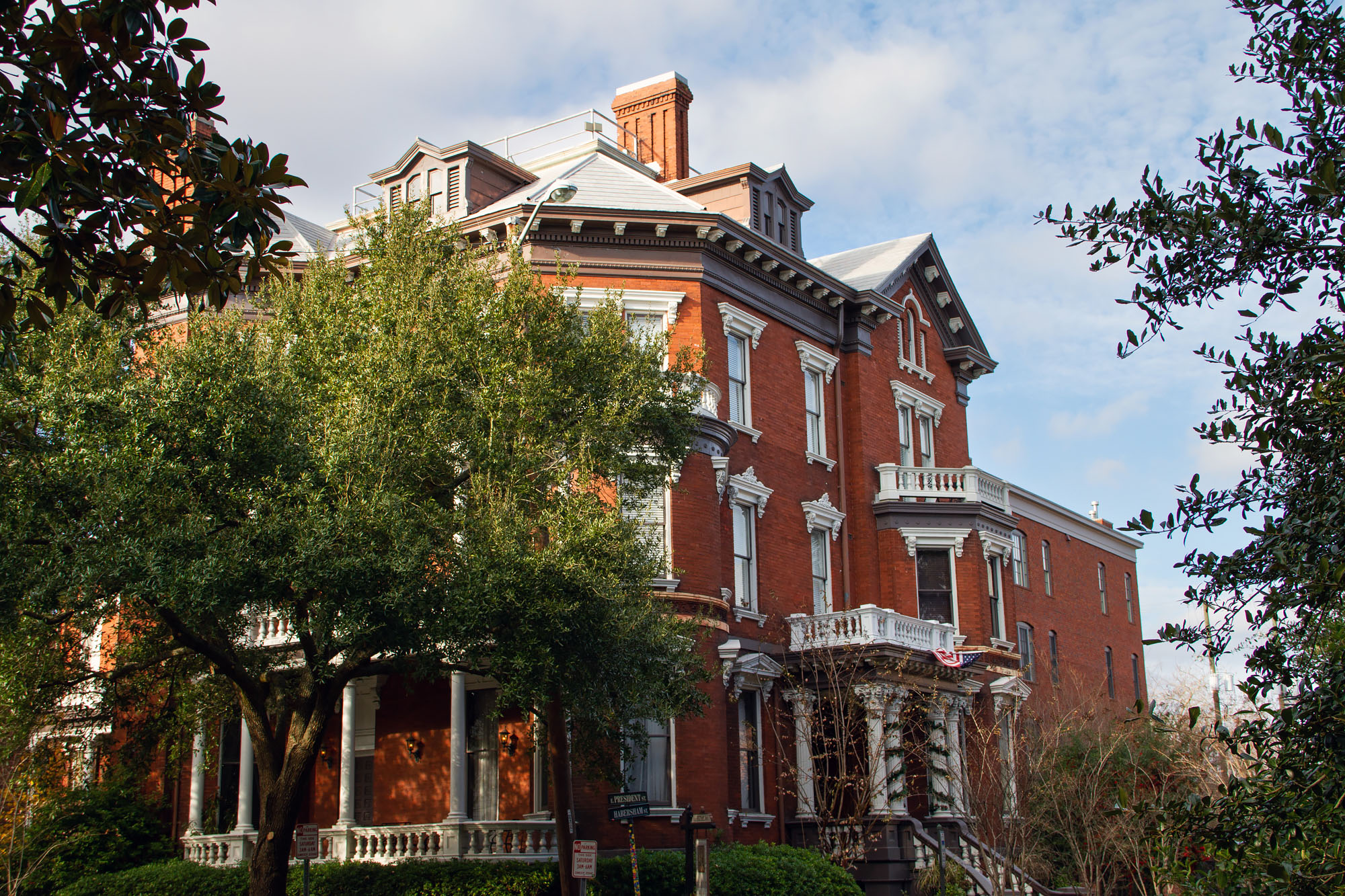 There are a number of other impressive buildings on Columbia Square, including the house at 130 Habersham, which is usually covered in ivory. But the best might the Kehoe Inn on the western side of the square. Built in 1892, in the Queen Anne Revival style, this mansion operates today as a bed and breakfast.
Columbia Square itself is a work of art. Four massive oak trees at each corner provide shade over the entire square, at the center of which sits the Wormsloe Fountain. Green and gray, the rustic fountain was designed in the shapes of leaves and winding ivy. Though it was donated by the plantation's family in the 1970s, it looks as though it's been in Columbia Square forever, like it sprouted from the ground.
More Photos of Columbia Square in Savannah: