A historical marker in Savannah's Colonial Park Cemetery reports that "nearly 700" victims of the 1820 yellow fever epidemic are buried there. In fact, exactly six-hundred and sixty-six people died of the disease. But the church had issues with putting the Number of the Beast on a sign, and demanded the figure be rounded up.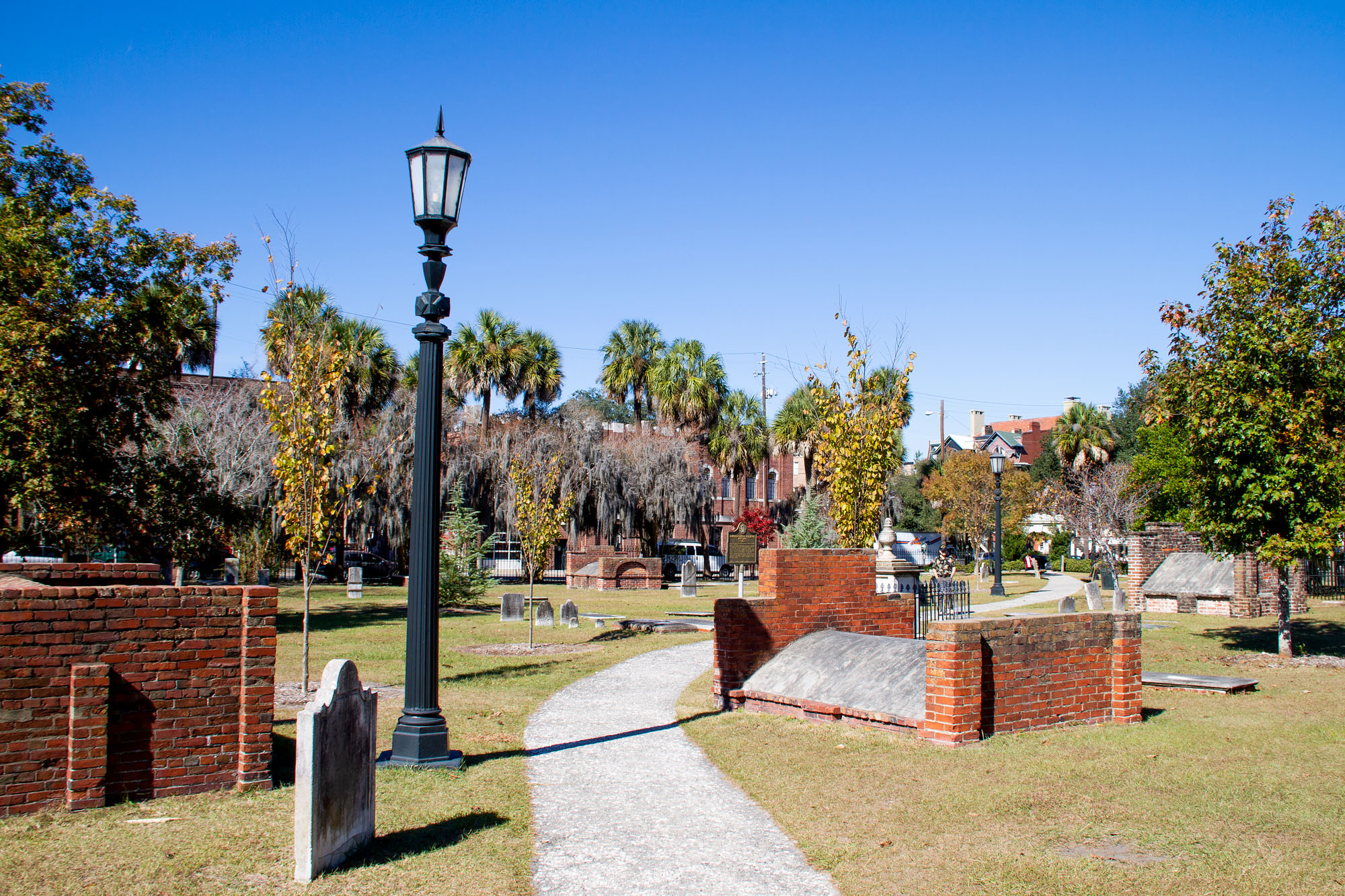 That's just one of the disquieting anecdotes from the Colonial Park Cemetery, established around 1750 and closed to burials just before the Civil War. Another concerns the original size of the cemetery. Today, it fits nicely into a tidy square bounded by Abercorn, Oglethorpe, Habersham and Perry, but it used to be much bigger. As Savannah grew, property developers began buying up the cemetery's prime real estate. Since digging up and moving bodies is so troublesome, corpses were left where they were; only the headstones were moved. The result is that every building surrounding Colonial Park is built on top of the desecrated dead.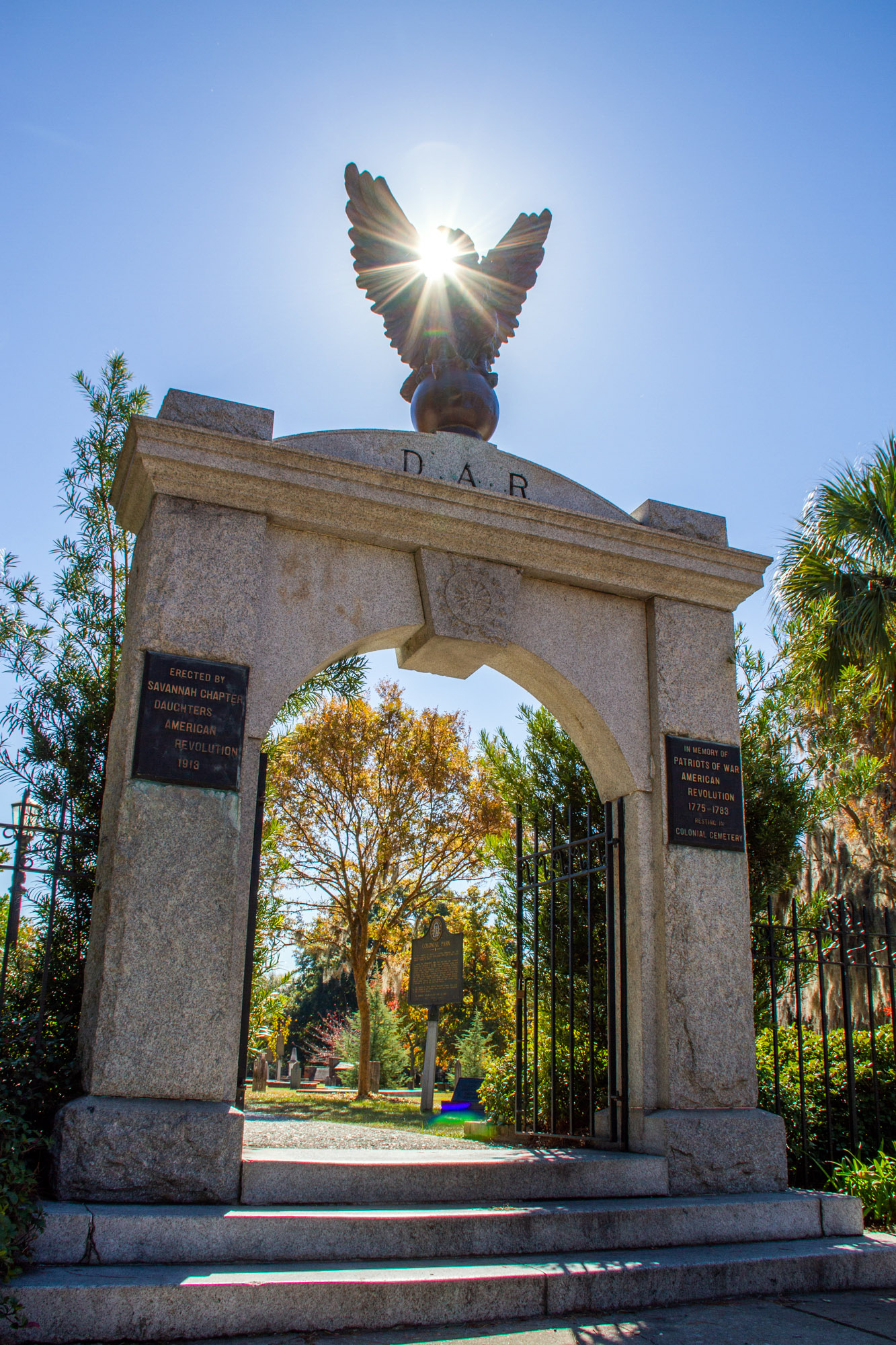 A number of prominent Georgians are buried in Colonial Park, though I'll confess to have never heard of any of them. Someone called Button Gwinnett has the most impressive monument (and the coolest name). After the Civil War, occupying Union troops were garrisoned there, and some of the soldiers amused themselves by defacing tombstones, changing dates and names. I found the gravestone of a woman who supposedly died when she was twelve, but had a son who passed a year later at the age of fourteen.
A green, creepy oasis of death in the center of Savannah, Colonial Park Cemetery is the perfect place for a stroll on cold, sunny, winter afternoons.
More Savannah Colonial Park Cemetery Photos: