Arrrr, Matey! Dinner at the Pirate's House
The Pirate's House, on the northeastern corner of Savannah, is thought to be Georgia's oldest building, and is certainly one of its most famous. Captain Flint, from Robert Louis Stevenson's Treasure Island, is said to have died here after drinking too much rum.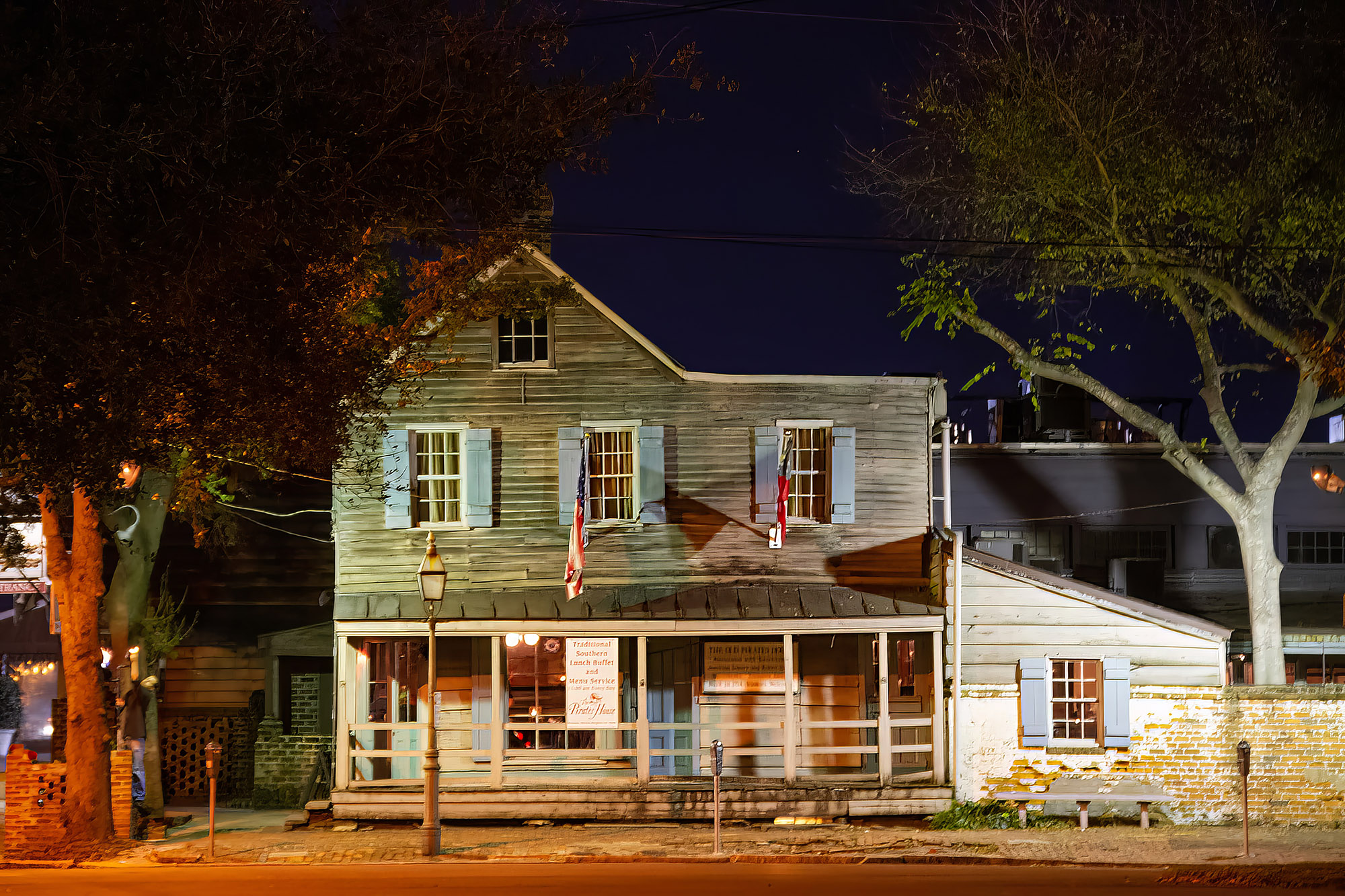 Now, this is a touristy place, so you shouldn't go expecting fine cuisine. But much like Paula Deen's restaurant, the Pirate House a Savannah institution and we felt compelled to check it out. Our food was decent, if a little overpriced. But that's to be expected; at the Pirate House, you're paying as much for the experience as the dinner. We started with fried pickle slices, and I had a kind of seafood lasagna bake. "Arrr, delicious! Fry me pickles and bake me fish!"
I kept up the pirate voice, having a big time, until Jürgen begged me to knock it off. "Arrrr, I be annoying to me matey!"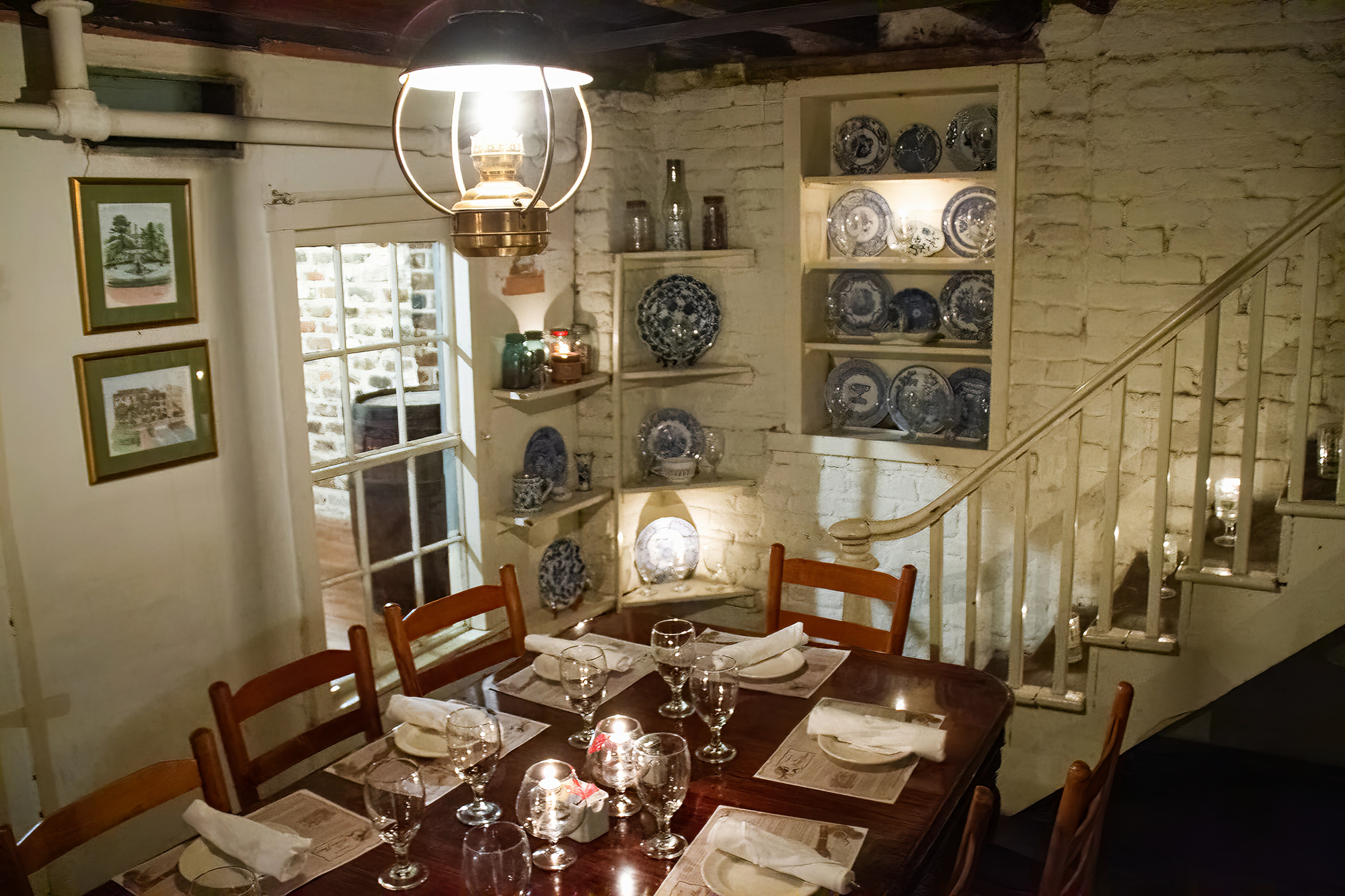 Legends abound in the Pirate's House, including one that concerns the underground tunnels leading from the basement of the house into the sea. These tunnels were used to shanghai drunken sailors: villains would wait until they had passed out, then steal them away onto ships bound for unknown destinations. The "Pirate's House" was a rough, dangerous place, and normal 18th-century Savannahians knew to stay well away from it.
After our meal, our waitress led us on a tour of the house. She explained its history, and showed us into the haunted Herb House, the oldest structure in Savannah. It's also the the restaurant's fanciest dining room, available for parties.
We had a good time at the Pirate's House. It's fun to simply be inside a building with so much history. And should you wear an eye-patch, and insist on talking in pirate-voice to your dinner companions, you'll enjoy yourself even more. But they might not.
The Pirate's House – Website
More Pirate's House Photos: