Oglethorpe Square was laid out in 1742, the last of the six squares that were originally planned for Savannah. It was originally known as Upper New Square, but that bland name was soon tossed out in favor of a tribute to Georgia's colonial founder, James Oglethorpe.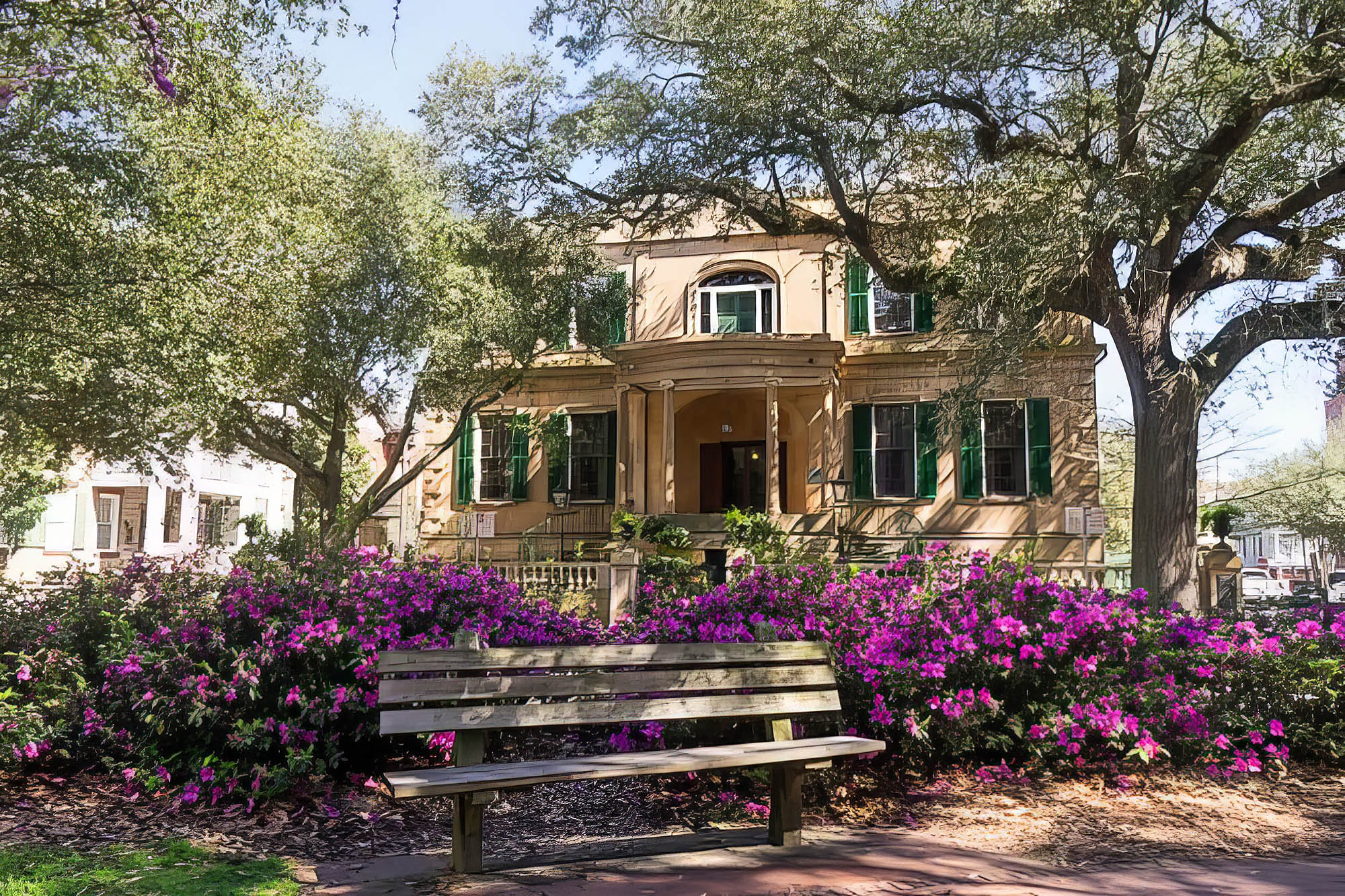 The statue of James Oglethorpe perhaps got lost on the way to its eternal home, and can be found in nearby Chippewa Square. The only monument to be found in Oglethorpe Square is a small pilaster honoring the Moravian immigrants who moved to Savannah during the colony's founding. Otherwise, it's just oaks, grass, benches and Spanish moss.
Oglethorpe is beautiful and restful, but not among the most impressive of Savannah's squares. The main features are the Regency-style Owens Thomas House, on the eastern trust lot, and the President's Quarters Inn to the southeast. On the western trust lot are a couple of handsome brick buildings.
More Photos of the Oglethorpe Square Square in Savannah: