The Owens Thomas House – Our First Bad Experience in Savannah
We had been excited to get into the old homes of Savannah, especially after our experience at the Scarborough House. So it was with high expectations that we visited the Owens Thomas House on Oglethorpe Square. Unfortunately, our high expectations weren't met, this time.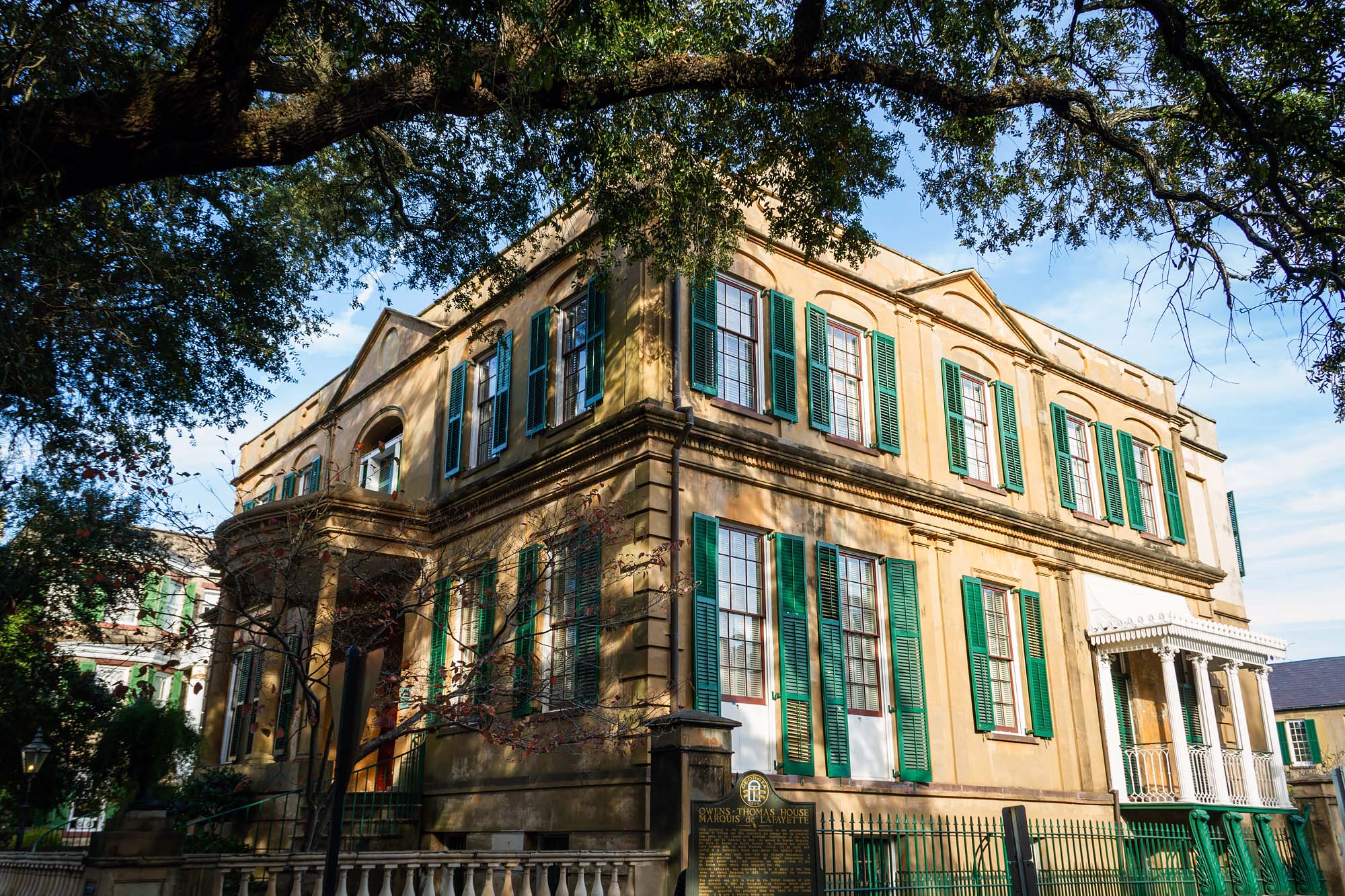 Let's start with the good. This house built by architect William Jay house is a masterpiece, with design elements I've never seen before, such as a bridge connecting the two halves of the upper floor. It was one of the first houses in America with running water, and every room has been designed with timeless elegance. Plus, the house has been remained in excellent shape. The price is initially shocking, at $20 per head, but when you consider that it includes entrance to the three sites of the Telfair Museum for a week, it becomes less outrageous.
Moving onto the bad. The first, and least understandable, problem was the unfriendliness of the ticket sellers, who treated us with an attitude that approached open contempt. It wasn't just us; they were equally rude to the group behind us. "There are NO pictures inside!" Fine, okay. "I mean it, absolutely NO PICTURES! Not even with your phones!" I was shocked that we were being yelled at before we'd even done anything wrong.
Our tour began in the carriage house with a little history, and then we moved into the main residence, were we encountered Problem #2: our group was sandwiched between two other groups. The people ahead of us were moving too slowly, and those behind us was advancing too quickly. Our guide often became flustered, not knowing what to do with us, and we were repeatedly shoved through rooms before having a chance to properly admire them.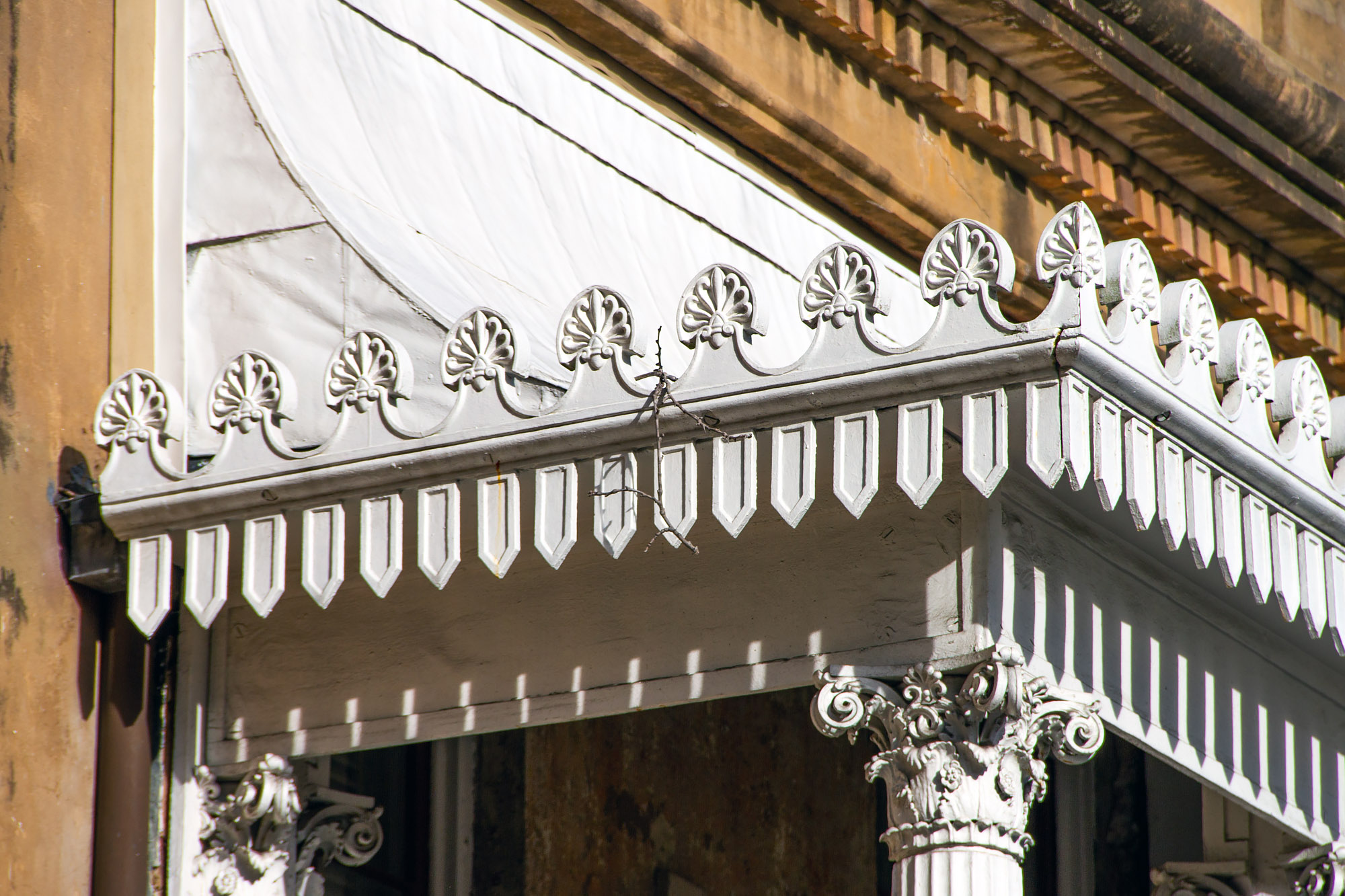 Problem #3: the guide, while pleasant enough, was obviously not an expert in the history of the Owens-Thomas House. As long as she stuck to the script, she was fine, but when (god forbid) we had a question, she was almost always at a loss. For example, this was an actual exchange:
"Please admire the fine engraving on the fireplace, which was based on a famous myth."
"Interesting! What myth is that?"
"You know, that's a good question. I have no idea, but it is a very famous myth".
While we were waiting on the group ahead of us to move on, she would just stand there in uncomfortable silence, having exhausted the four factoids she had about, say, the kitchen. Even when we'd prompt her ("Who is that a portrait of?"), her awkward responses made us feel bad. Eventually we stopped putting her on the spot.
The worst moment came while we were viewing the balcony from which the Marquis de Lafayette, a hero of the Revolutionary War, once gave a famous speech. She described how he spoke "of liberty and freedom, and these things that…" And now, she turned her attention to Jürgen, whom she knew to be German. "As an outsider, you have to understand that the concepts of Freedom and Liberty are very important to us Americans." I almost died, although Jürgen was able to answer with a grin. "Liberty? But vas ist das, mein Fräulein?"
The Owens-Thomas House could offer a rich experience, but the staff needs to get its act together. The docents should study up, the ticket ladies should take an etiquette course, and customers who've just paid $20 should not be rushed through. From reading online reviews, I don't think our experience was a fluke. It's a missed opportunity for the city.
Buy your tickets online: Visit the Owens Thomas House
More Photos from our visit to the Owens Thomas House in Savannah: