Drayton Glassworks in Savannah
Biking home with a fresh loaf of bread from the Back in the Day Bakery, we passed a tiny shop in which someone was at work blowing glass. Curiosity stoked, we returned to the Drayton Glassworks a couple days later to meet Jonathan Poirier, a Rhode Island native who spent years in Sweden learning the art of glass blowing.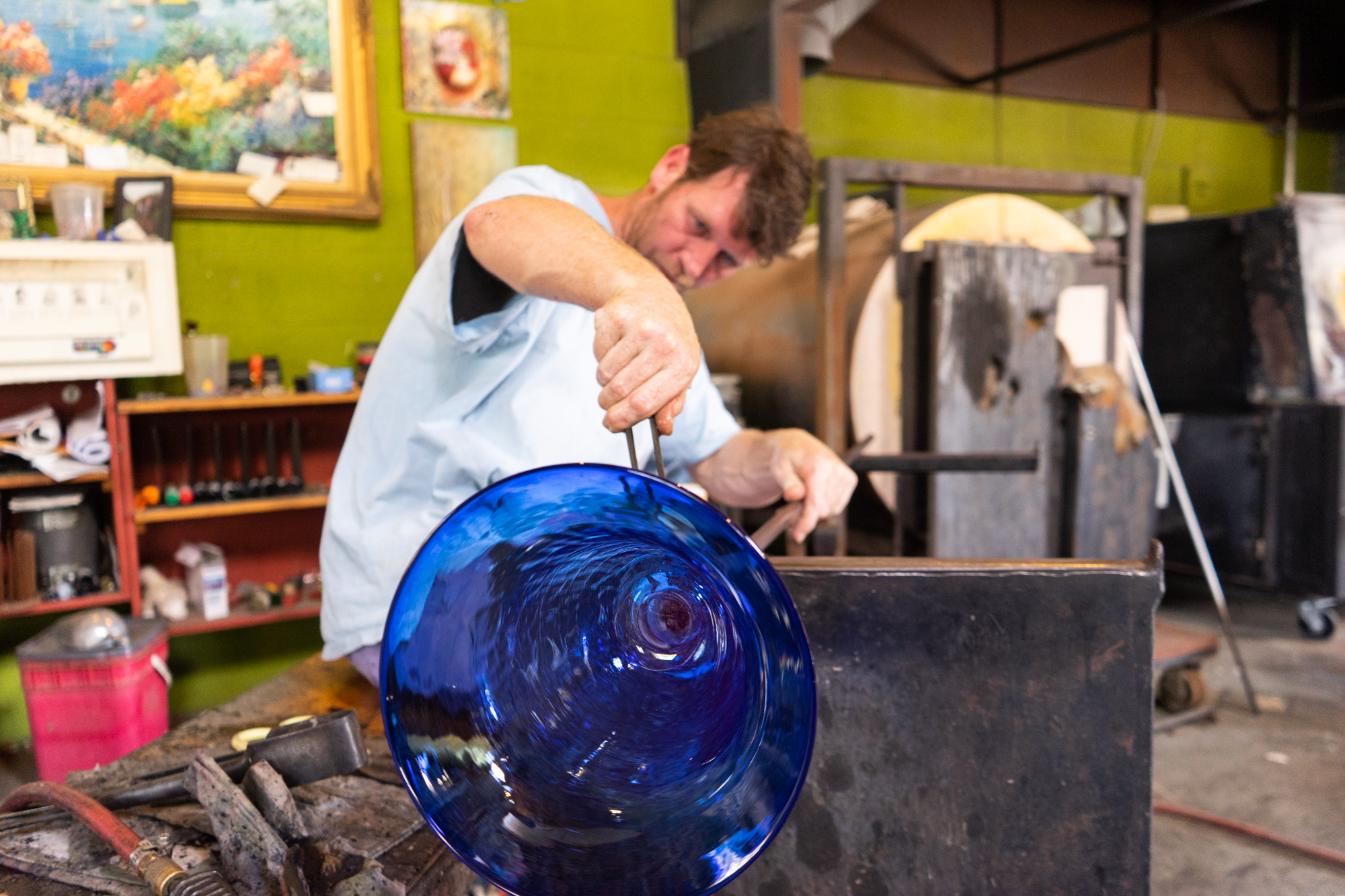 While heating, blowing, spinning and shaping colored glass into the form of bottles, Jon told us about his life and the shop. He's been in Savannah since 2001, building a reputation as one of the best glass blowers in the country. Despite industrialization having long-ago made glass-crafting largely obsolete, Jon has been able to find plenty of customers looking for unique, hand-made pieces.
I was amazed that he could continue to work, not missing a stride, while carrying on a conversation with us. This is clearly something he's been doing for a long while, and he's able to perform the spinning, shaping and blowing almost on automatic. To us, these tasks looked insanely complicated, and I almost had a heart attack a couple times as he swung around a nearly-completed vase, without paying any attention to it.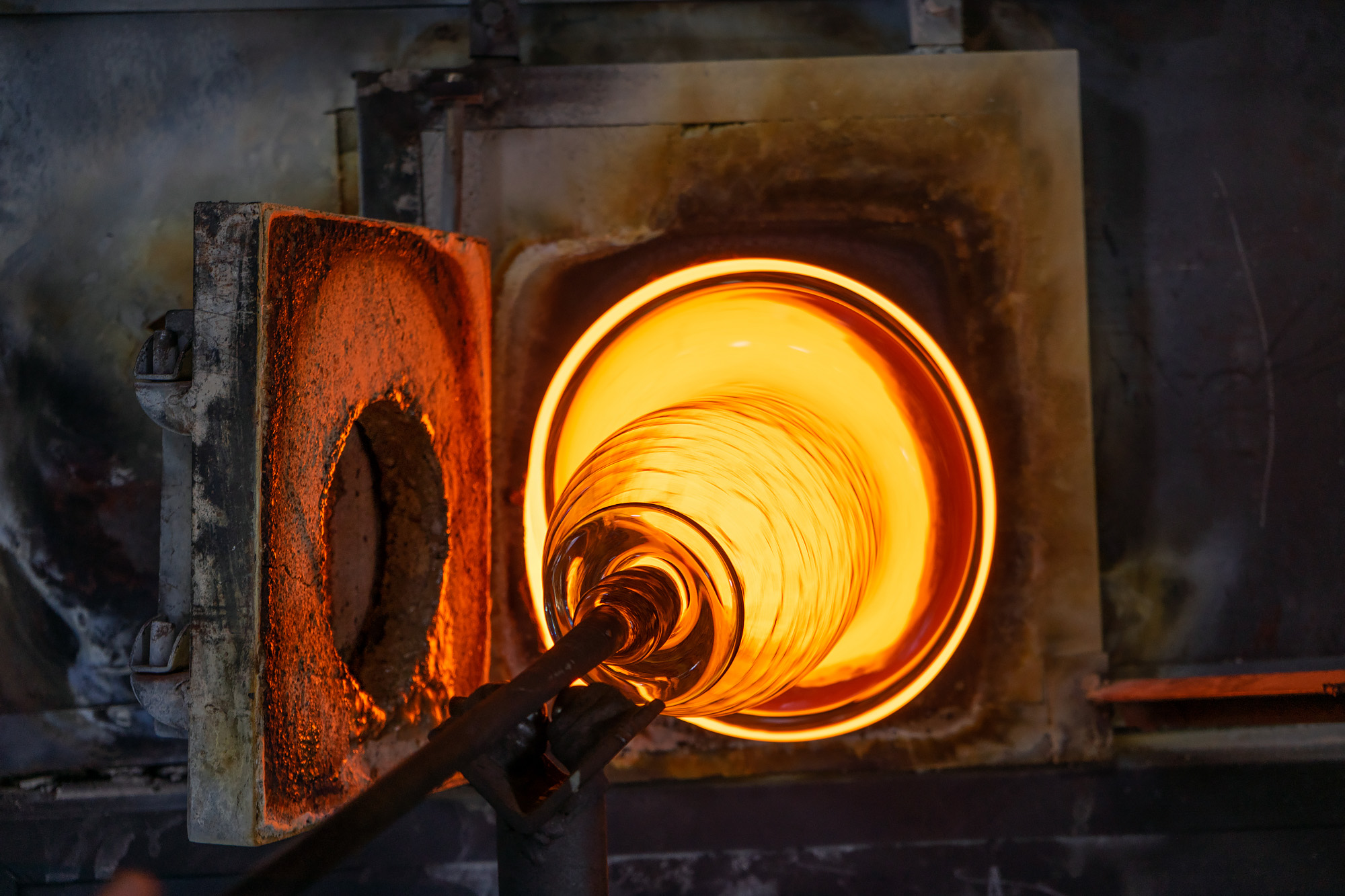 When we returned to Savannah five years later, we checked in on Jon and his business. Nothing had changed; Jon was still the same friendly, funny guy, and it was great to catch up. One new thing he's added to Drayton Glassworks is the opportunity for people to participate in workshops and create their own piece of glass-blown art. Check out his Facebook page, if you're interested.
And definitely make sure to stop by his shop, to check out the pieces he's made, and perhaps have a chance to see how it's done. It's really more a workshop than a store, and he's always busy creating something new.
Drayton Glassworks – Facebook
More photos and a video of Drayton Glassworks: