Cool Coffee at the Sentient Bean
Savannah's coolest cafe has long been the Sentient Bean. That is, if you measure a cafe's coolness by its hipster quotient. For us fashion-challenged, self-conscious non-hipsters, the Sentient Bean might be Savannah's most stressful cafe. Still cool, though.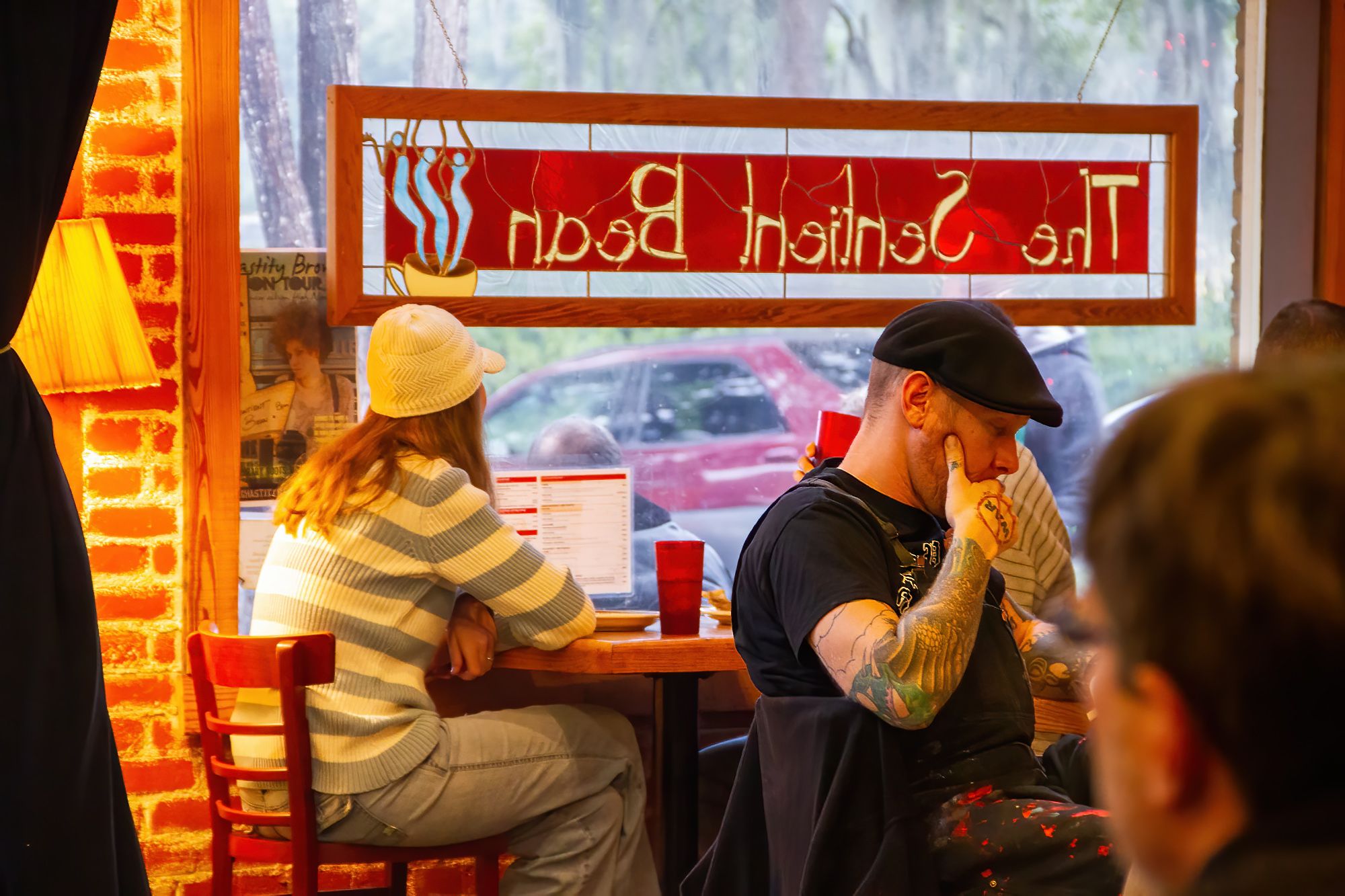 The Sentient Bean is cool like, you enter and all the art students are at their tables, all facial piercings and flannel jackets, sipping coffee out of mugs they brought themselves, and you look down at yourself, in normal jeans and an Old Navy T-shirt, and you feel inadequate. It's that kind of cool.
It's cool like, the girl in front of you ordered a yerba matte, and then chatted with the barista about an old western movie that the Sentient Bean will be showing later that evening. A movie you've never even heard of. When it's your turn to order, you're all flustered and thinking that maybe you shouldn't be shopping at Old Navy anymore, that you're 33 for Christ's sake, and you end up ordering a "medium coffee", and your face gets even more red when you say that. Like it's embarrassing. Then: "Cold out today, huh?" Good one! You make fabulous small talk!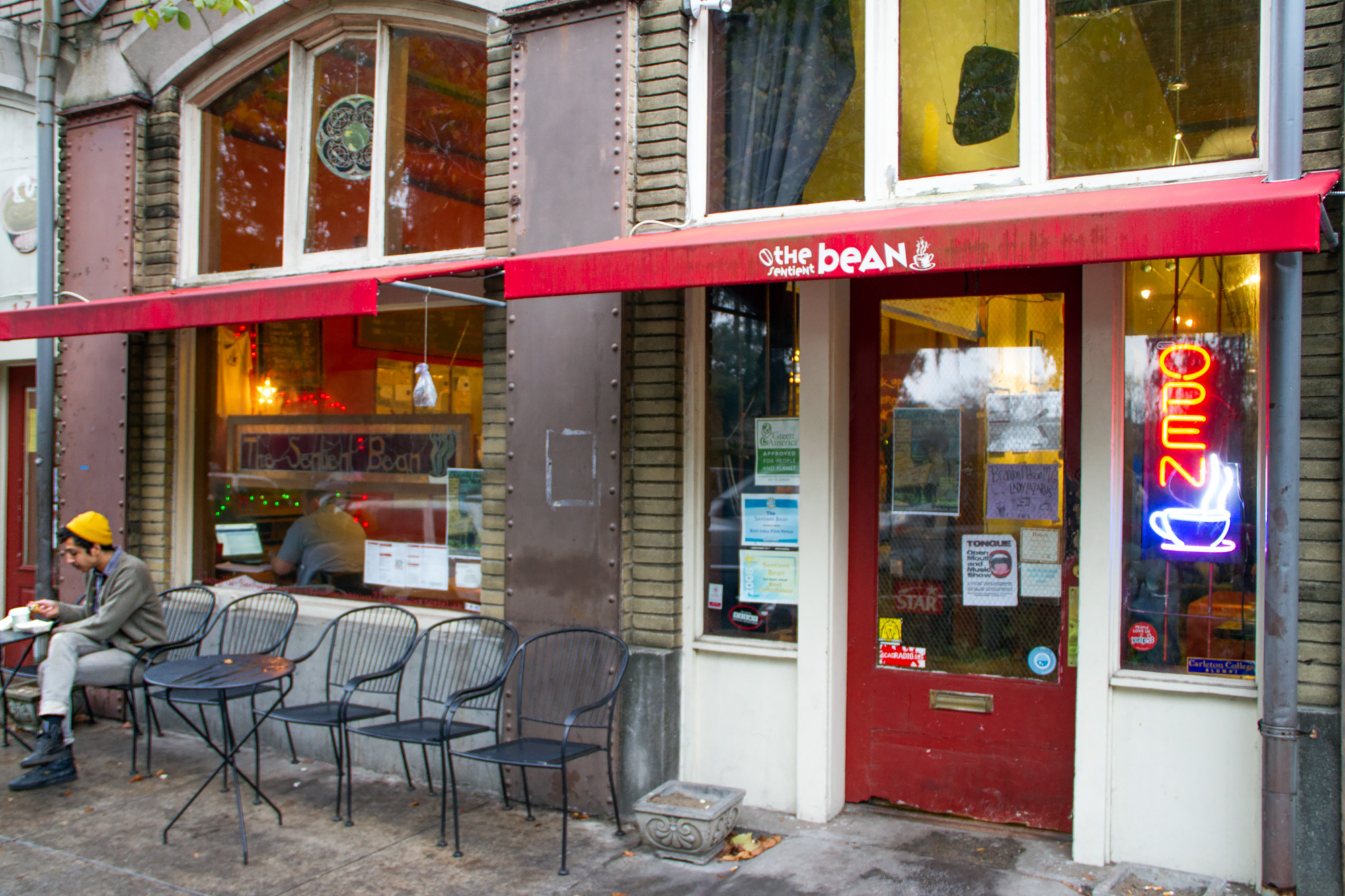 You sit down with your medium coffee and watch the kid with dreadlocks read Proust. Two cute alternative girls are going through photographs, giggling. A red-headed guy who's both immensely overweight and more fashionable than you've ever been, is sketching something. You fish out your iPhone to check your emails (0 new emails) and then play solitaire, just to be doing something. You impostor. You don't belong here. Chug down your medium coffee and skedaddle.
The next time you go, you'll be better. Cooler. More… sentient of your style and demeanor. You'll show them.
The Sentient Bean – Website
More Photos from The Sentient Bean in Savannah: