Calhoun Square was named after the South Carolina statesman John C. Calhoun, who was our seventh Vice President, and served under both John Quincy Adams and Andrew Jackson. He was fiercely pro-slavery and was one of the leading proponents of Southern secession: views which apparently won him respect in Savannah, who named their newest square after him, one year after his death in 1850.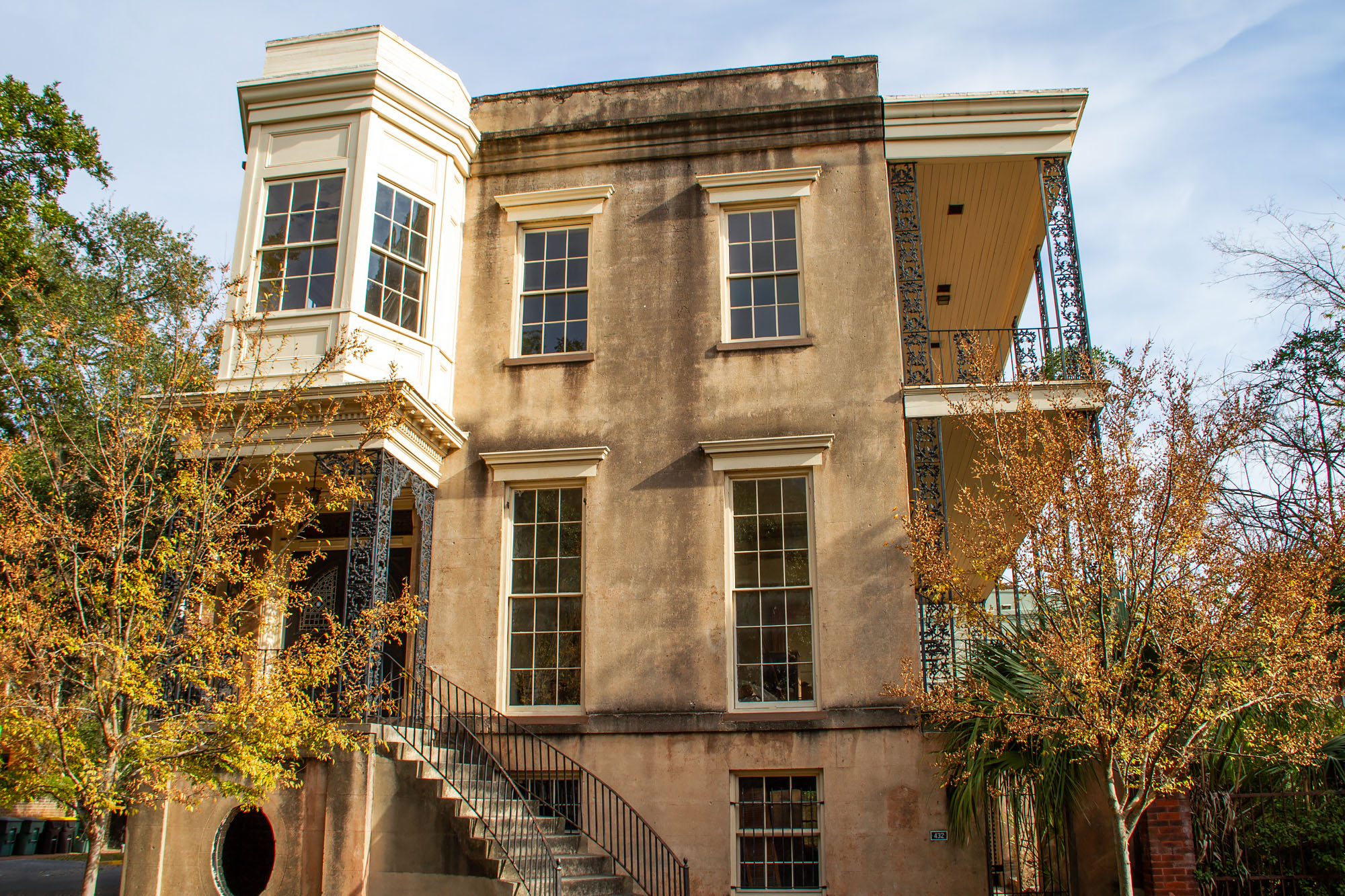 Calhoun Square is the only square in Savannah with all its original buildings still intact, and is thus one of its most picturesque. The most important standing structure is the Massie School, which opened in 1865 as Georgia's first public school. Today, it's the home of the Massie Heritage Center, dedicated to the city's history.
Calhoun Square is also notable for the Greek Revival houses which encircle it, including the empty mansion at 432 Abercorn, recognizable by the empty oval underneath its stairs, and its sense of foreboding. This is one of Savannah's most haunted houses, with numerous tales surrounding it, and a favorite stop for the city's many ghost tours.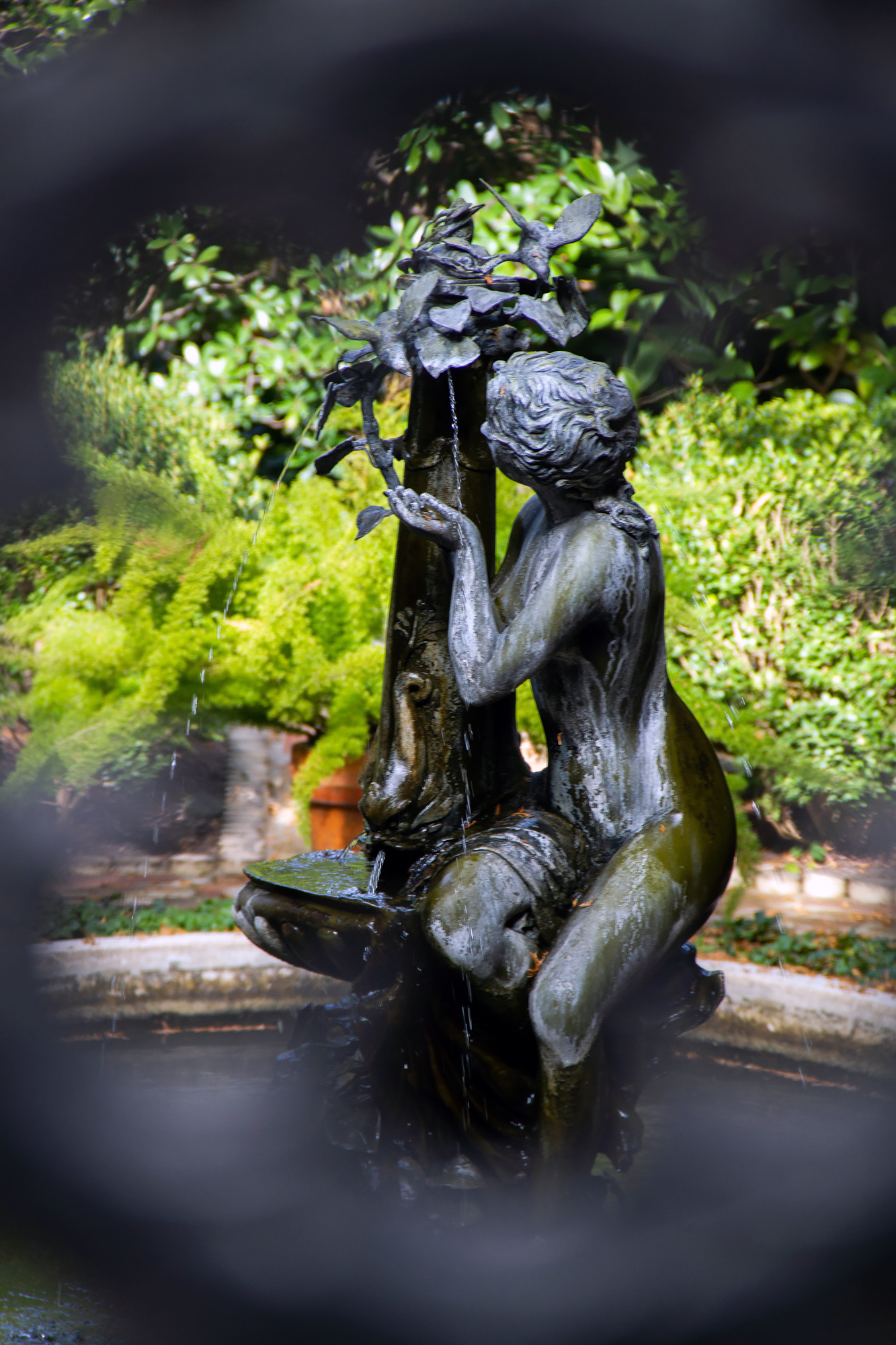 432 Abercorn's most famous story is of the father who forbade his daughter from playing out in Calhoun Square with the children from the Massie School. When she continued to disobey him, he tied her onto a chair in the top floor of the house, faced toward the window, so that she could see all the fun she was missing. She remained tied there until she died of heat exhaustion. Her ghost can still occasionally be seen, wistfully staring out the window, hoping to one day join her friends again in the square.
I've never seen her myself, although I look every time we pass by. Regardless of the story's veracity, the house is legitimately creepy. And I still haven't heard a good reason for why this historic property in one of Savannah's most sought-after residential zones has been empty for so long.
All 24 Squares Of Savannah Overview
More Photos of Calhoun Square: