Hunting Island State Park and the Saga of Seventeen Splinters
After spending the day in Beaufort, we drove out to Hunting Island State Park, a semitropical barrier island that had been used since the 19th century as hunting grounds.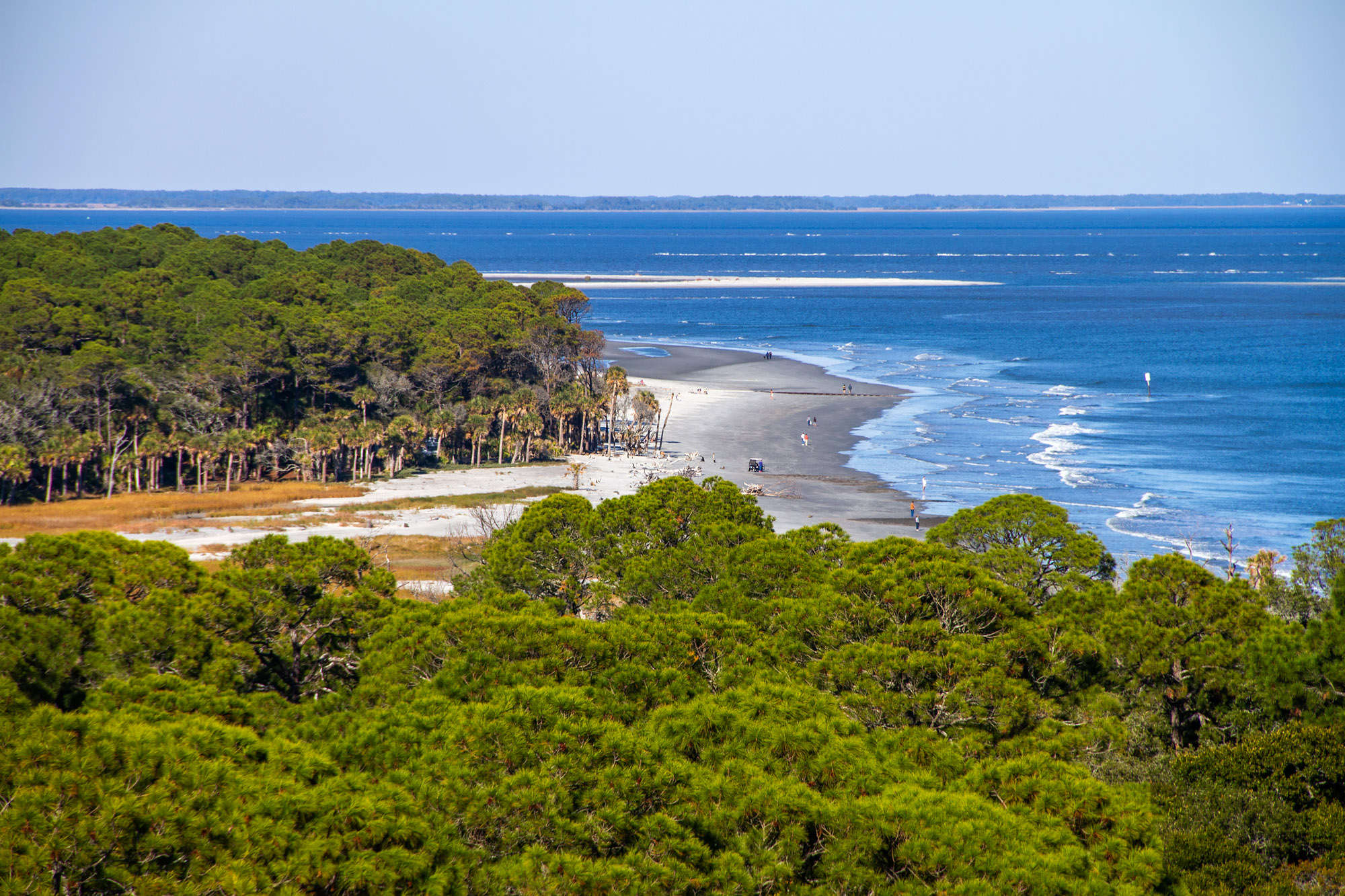 The park office is in the middle of a huge forest which stretches out along six miles of beach. A number of hiking trails snake through the 50-acre area, which is home to alligators, raccoons, rattlesnakes and more. We started our exploration by climbing 167 steps to the top of the island's light tower, out of use today except as an excellent lookout point.
After a quick stroll along the beach, we set out on a trail that led by a lagoon where fish were leaping out of the water. The fishermen lining the shore all had big smiles and full buckets. It was a beautiful day, and I was in a great mood. As the trail wound into the forest, I got to feeling energetic, "nature-y" and brave: a combination which nearly always leads to disaster. "Watch this," I shouted to Jürgen, "I'm going to climb this palm tree like a monkey".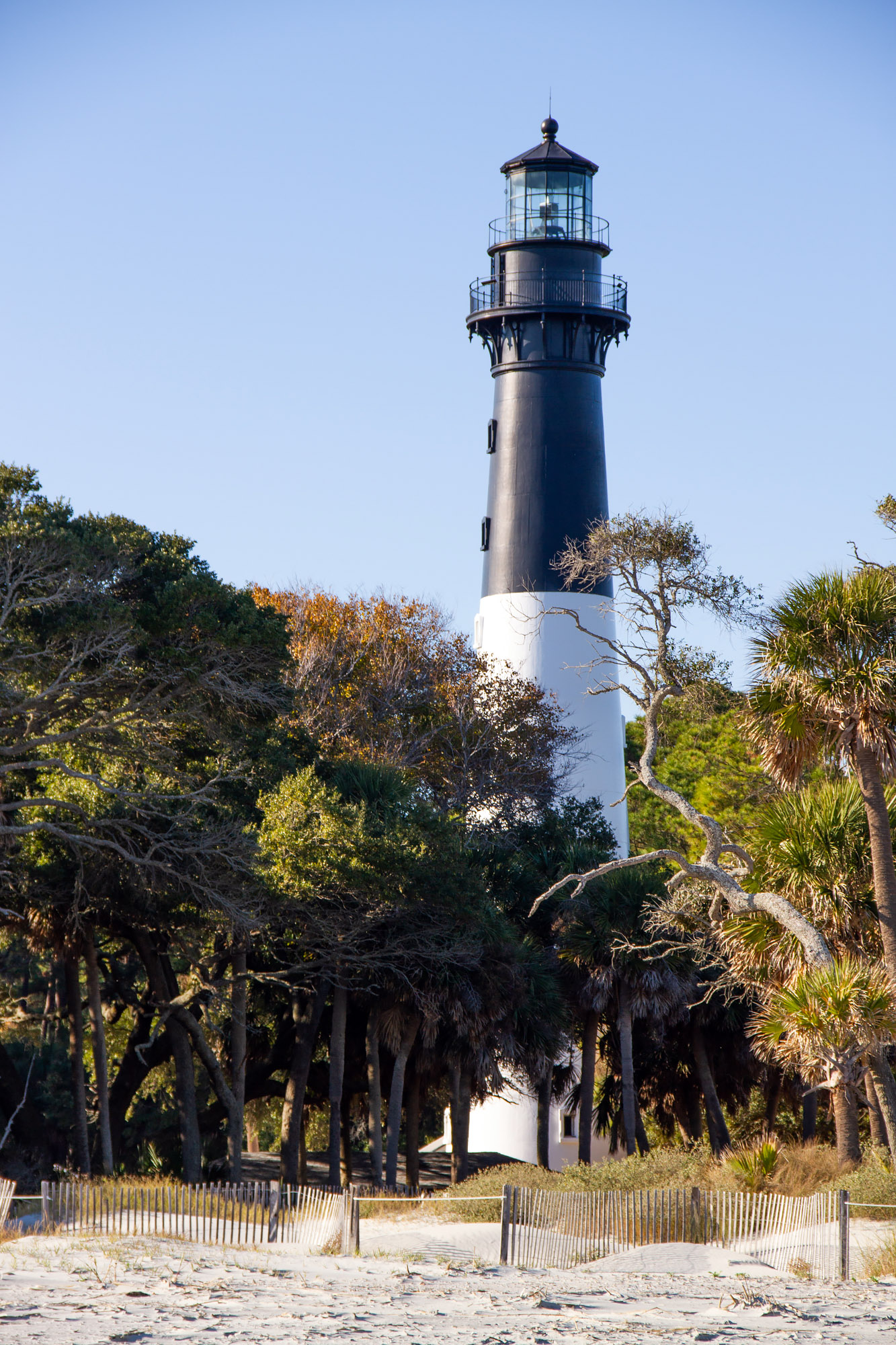 Before he could protest, I took a flying leap at the tree, grabbing it with my hands and feet. Mental Plan: Scurry up a few feet and have a laugh. Painful Reality: On contact, tons of prickly splinters entered my palms and I fell off backwards howling in agony. My hands were full of spiny, slender shards of thorn-wood. It was actually kind of scary to look at.
We cut short the rest of our visit to Hunting Island, and returned home, where I employed tweezers, a needle and copious amounts of vodka to get the splinters out of my hands. It would take more than a month to fully heal.
But of course, the lesson isn't to avoid Hunting Island… it's a beautiful place, and I was sad that we had to leave so early. No, the only real lesson to be taken away from this pathetic anecdote is: don't be an idiot.
Hunting Island – Website
More Photos of Hunting Island: