Skidaway Island is one of Savannah's larger coastal islands, found just past the Isle of Hope. Home to a state park popular with campers, it provides yet another great escape from the city.
There are campgrounds at Skidaway State Park, but since we don't have a tent, we just spent a few sunny hours exploring the woods. There are a couple trails to choose from, and we went with the three-mile Big Ferry Trail. It was secluded and peaceful, and we enjoyed the views of oaks covered in Spanish moss, swampy marshes and shell middens.
The trail was almost too simple and the three miles passed by in a flash. We came upon a Prohibition-era bootlegging spot with barrels still rotting in place, and earthworks from the Civil War where Confederates prepared for a Union assault that never came. Near the water, there's an observation deck from where people more invested than us might spot a bird or two.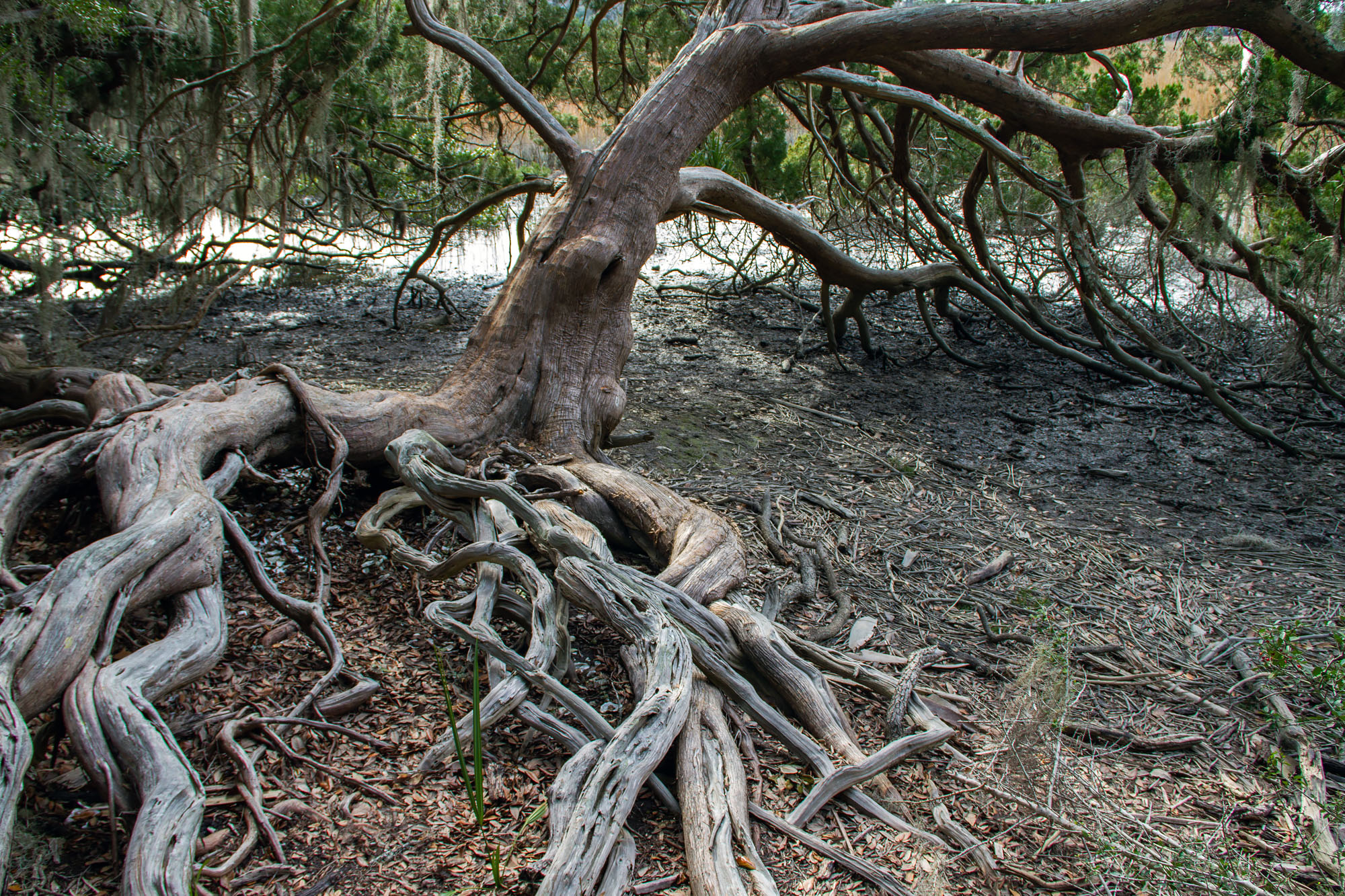 Perhaps the most fun we had on Skidaway Island was driving east past the state park. Well, as far east as we could manage. This side of the island is dominated by gated communities with names like The Landings and Deer Run. There were a lot of SUVs and a lot of churches, all of which were busy, since it was Sunday. State parks, churches and gated communities… Skidaway might be the perfect representation of a certain type of American dream.
More Beautiful Photos of Skidaway Island: