Located on the Isle of Hope, just twenty minutes by car Savannah, Wormsloe Plantation is a gorgeous historic site which allows visitors to explore both a museum and a couple nature trails. And this must be one of the only sites in America whose most memorable feature is its driveway.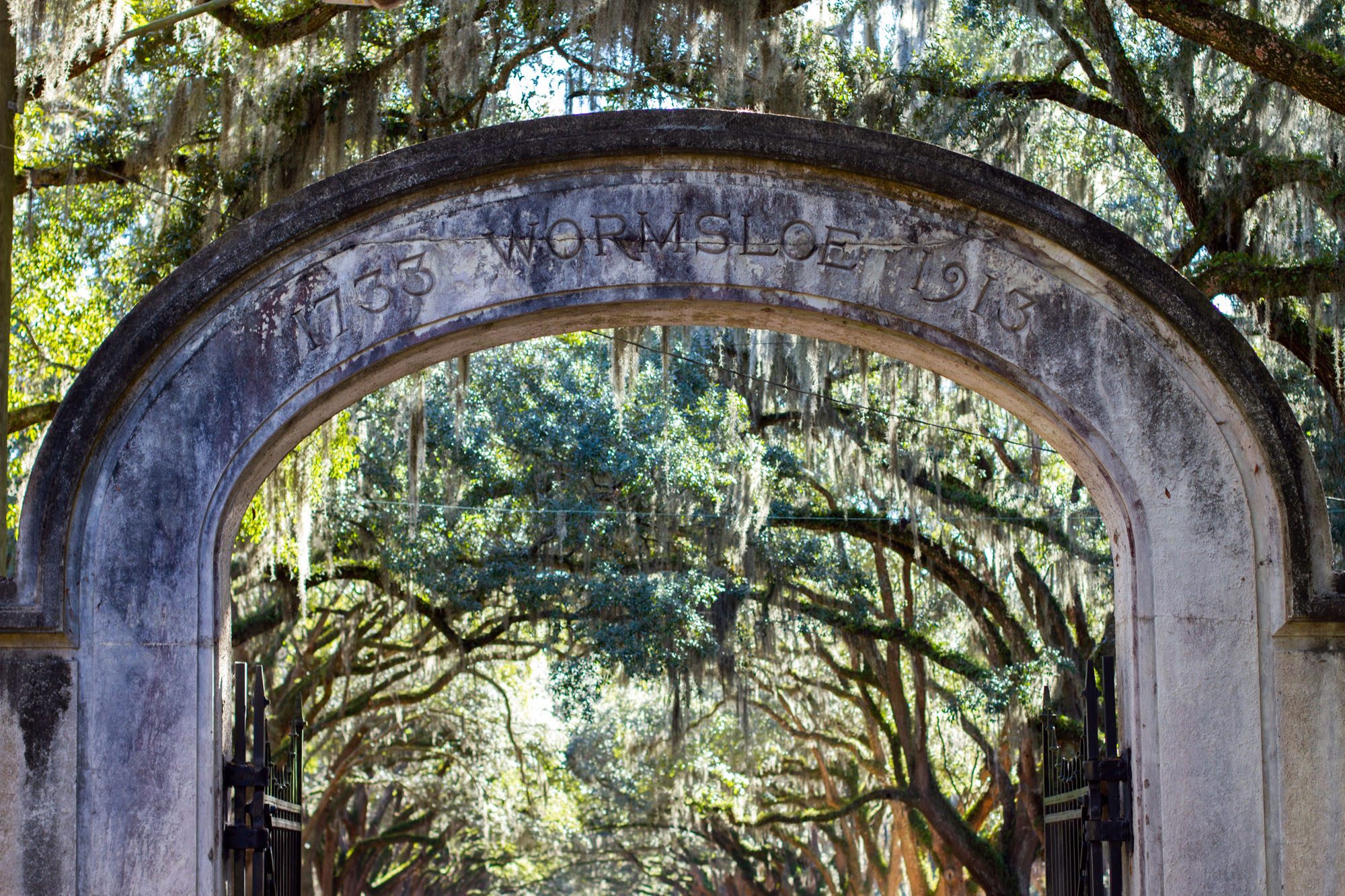 Pulling into the plantation, the scene is breathtaking. Hundreds of live oaks tower over a straight road which leads deep into the coastal forest. Speed along the path is limited to 15 mph, but most visitors will want to proceed even slower. The oaks, evenly spaced apart and draped with Spanish moss, create a scene of incredible beauty, particularly on days when the sunlight filters through the foliage.
Wormsloe was established by Noble Jones, an English official who came to Georgia with Oglethorpe and the original settlers… and who had the coolest name of any of them. And throughout the succeeding generations, this plantation has continued to provide a home to the same family. Wormsloe's mansion is still a private residence, although it's opened often to fundraising events and private parties. When we visited, preparations for a wedding reception were in gear.
There's a museum dedicated to the area, with colonial and Native American artifacts that have been found here. But we paid it scant attention, wishing to spend more time outdoors; it was a beautiful day, and Wormsloe's walking trails were calling to us. They brought us by the tabby ruins of Noble Jones' original residence, and the shell middens left by the Isle of Hope's original inhabitants: the Yuchi and Creek Tribes. We even found a makeshift "Colonial Village", complete with a wooden house and big tools used by the settlers.
Wormsloe Plantation is one of the most photographed spots in Savannah, and for good reason. The grounds are simply stunning, and the park's proximity to the city makes it a favorite spot for day trips. Nature lovers and history buffs (and really, just about everyone) will find plenty to enjoy here.
Wormsloe Historic Site – Website
More Photos of the Wormsloe Plantation: