Tybee Island – Savannah's Beach
Just a short half-hour drive from Savannah, Tybee Island is the region's top recreational destination, with a beach, surf and kayak shops, nature trails, cool restaurants, dolphin tours and bunch of hotels.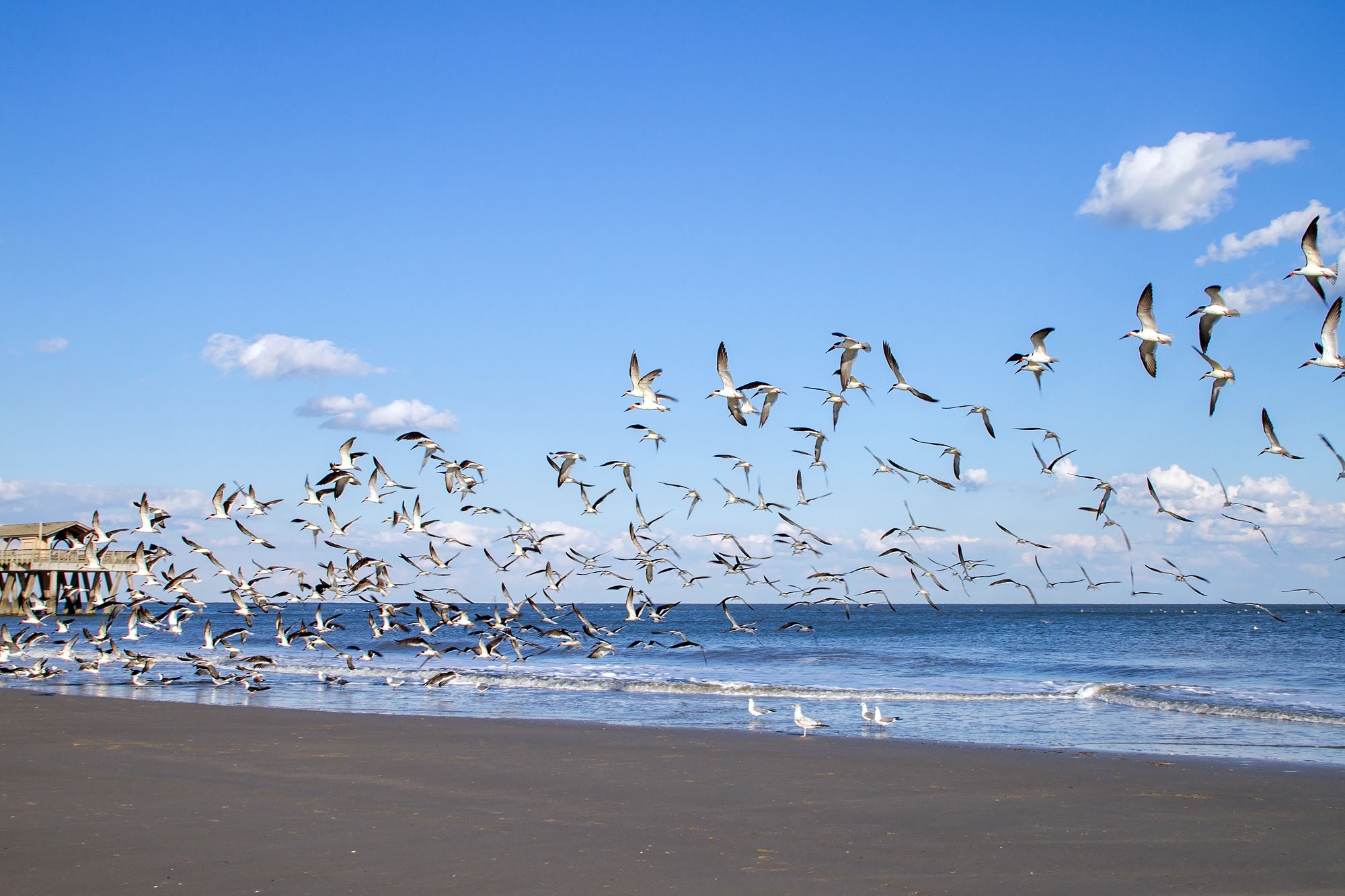 Tybee was our first excursion outside of Savannah. The drive is easy, a straight shot east along Victory Road, and gorgeous. You go across Whitemarsh Island, and follow the course of the Savannah River past Fort Pulaski until reaching the island. Of course, it might take you a long time to actually arrive at Tybee, as you'll be tempted to stop frequently for photos of Georgia's picturesque coastal region.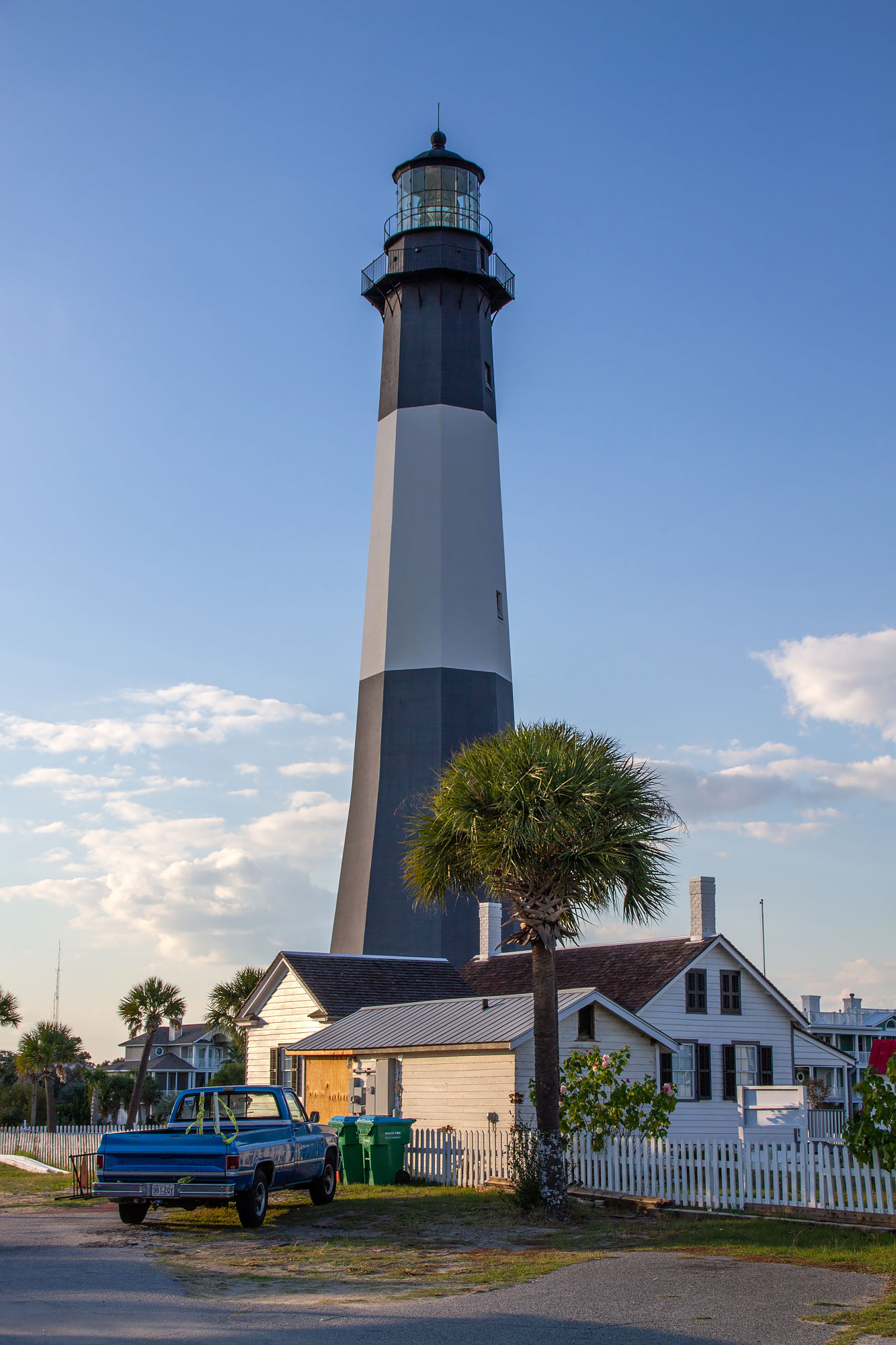 Our initial visit to Tybee's beach was a quick one. We had brought our dog, without realizing that they're prohibited, since turtles use the sand for nesting. So we cracked the windows, paid for parking, left our dog in the car, and took a short walk. Not short enough, unfortunately — we got back five minutes after our parking had expired, and saw a cop already writing a ticket. Tybee's parking enforcement is notoriously thorough; don't leave your car parked illegally for even a moment.
Tybee Island was originally inhabited by the Yuchi Indians, in whose language "Tybee" means "salt". For a brief period at the end of the 50s, it was renamed "Savannah Beach," and although the original name has been restored, that's basically what it is. The majority of visitors are hear on day trips from the city. Only about 3000 people live on Tybee full-time, and I would guess that almost all of them are in the tourism business.
If you'd like to learn more about Tybee Island, head toward its most prominent landmark. The Tybee Island Lighthouse can be visited, and includes a small museum dedicated to the history of the island.
More Tybee Island Photos: