Fort Pulaski – The South's Not So Invincible Stronghold
The road to Tybee Island takes you right by Cockspur Island, home to Fort Pulaski. Originally built after the War of 1812, the fort is now a national monument.
Fort Pulaski has been well-maintained by the National Park Service, and a visit introduces you to both its architecture and history. When Georgia seceded from the Union in 1860, confederate troops moved into the impenetrable stronghold, in order to protect the city from attack along the river. Savannah had one of the South's most important ports, and control of Fort Pulaski guaranteed the flow of goods which were vital to the war effort.
Fort Pulaski was thought to be unassailable. There nearest solid land is over a mile away, on Tybee Island, and so the Union was unable to place cannons near enough to damage the fort. But the South didn't know that the Yanks had a new, secret weapon: the rifled cannon. And it proved effective. After 30 hours of devastating bombardment, the white flag went up over Pulaski. Union troops secured the fort and effectively shut down Savannah as a Confederate resource. It was a huge loss for the South.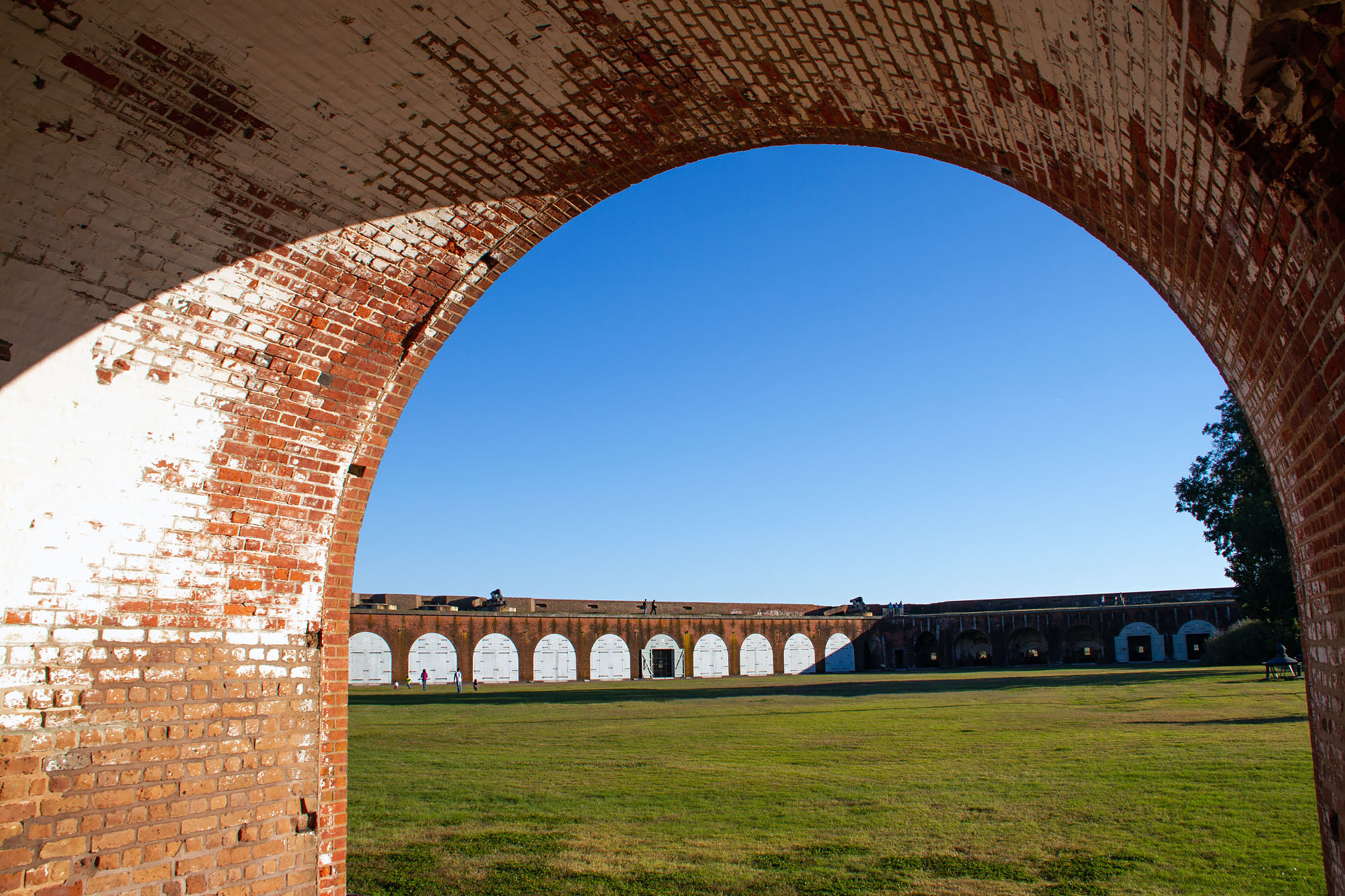 There are guided tours of the fort every day, which do a great job of bringing the fort's fascinating history to life. And we can also recommend a walk around Cockspur Island, for the chance to spot wildlife. We saw a deer during our visit.
Fort Pulaski National Monument – Website
More Fort Pulaski Photos: