SCAD – The Savannah College of Art and Design
Before moving to Savannah, we didn't know much about the city. And although we weren't expecting to find a Victorian-era scenario, with Southern belles strolling the streets and coquettishly dropping their handkerchiefs to attract the attention of menfolk, we also weren't prepared to find the streets dominated by pink-haired girls and hipsters with ironic mustaches. In other words: we had no idea about the existence of SCAD.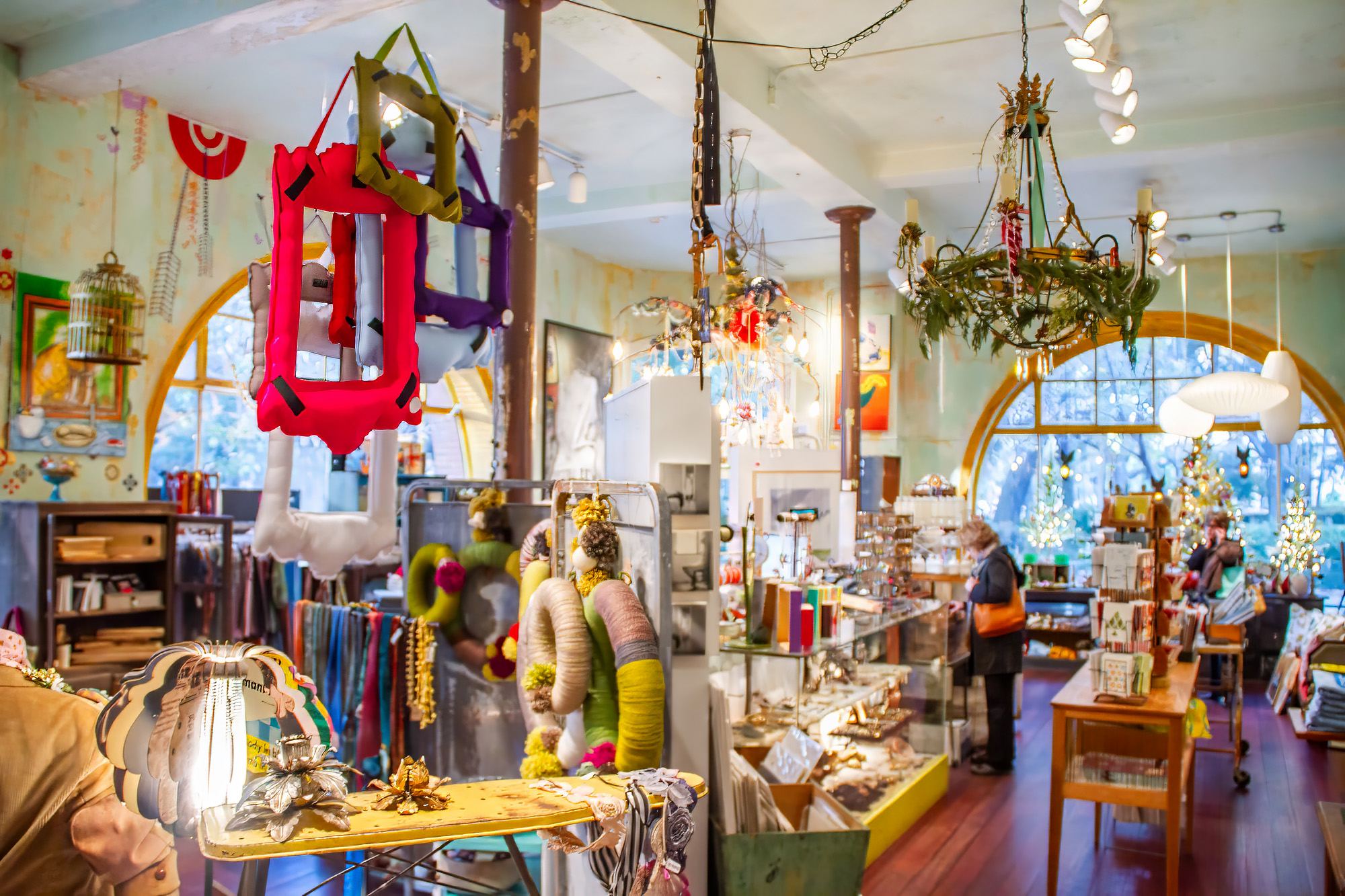 SCAD was only established in 1978, so it's a relatively new entity in Savannah. But it has made its presence felt. The college has been instrumental in the purchase and restoration of innumerable buildings, doing more than its share to help re-beautify the city. With a sky-high tuition, and enrollment of over 10,000, SCAD is using its deep pockets for good rather than evil.
The college turns out some great talent, too, as a peek in at the SCAD Shop on Bull Street will confirm, where there is a wealth of innovative artwork. The shop could almost be a museum; we think it's better than the Jepson Center, for example. And in 2011, the SCAD Museum of Art opened on Turner Boulevard. This museum has won a number of awards for both its architecture and exhibitions, and provides a place for students to study the work of accomplished artists.
SCAD boasts a strong foreign population, with students from over 100 countries, and has branches in France and Hong Kong. It's hard not to appreciate the influence that this influx of artistic, mostly rich youth has had on Savannah. It's become a city with cool restaurants, a hopping nightlife and a hip, urban vibe, in a historic and largely conservative region.
shopSCAD – Website
More Photos of the SCAD Shop in Savannah: