Madison Square, on Bull Street between Chippewa and Monterey Square, is possibly the most monumental in Savannah. With a magnificent tribute to William Jasper as its centerpiece, Madison offers a wealth of things to see and do.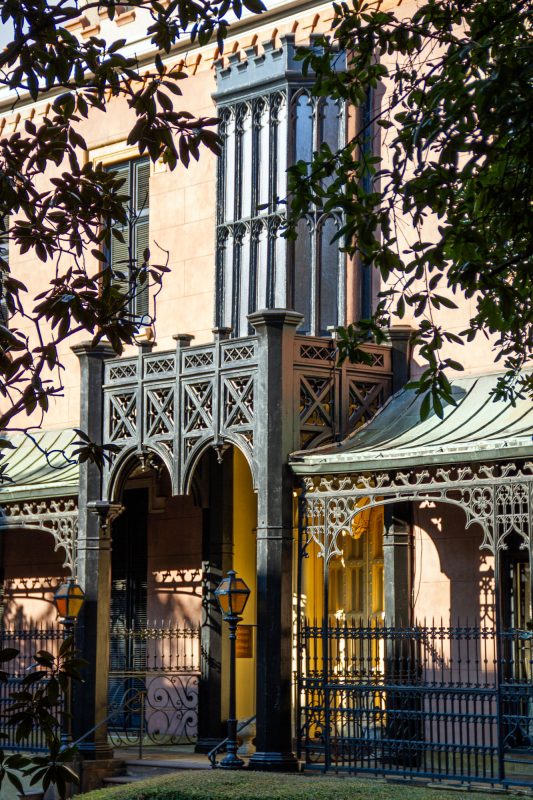 South Carolinian revolutionary hero Sgt. Jasper was mortally wounded during the Siege of Savannah. He had found fame during an earlier battle with the British, when he recovered a shot-down South Carolina flag and held it aloft in the midst of heavy fighting. The statue in Madison Square pays tribute to that event, and includes other scenes from his life.
Madison Sqaure's southern flank is symbolically protected by defunct cannons from the Savannah armory. And a monument to the ill-fated 1779 siege, which cost both Jasper and Casimir Pulaski their lives, can be found in the square.
Around Madison, there's enough to occupy an entire afternoon. You can visit the Green-Meldrim House, where General Sherman famously stayed during his sojourn in Savannah. With its cast-iron fence and extended covered porch, this National Historic Landmark from 1861 is a stunning example of the Gothic Revival style, and is connected to St. John's Episcopal Church. According to legend, the ladies of the congregation, offended by the next-door presence of the enemy Yankee, rang the bells through the night, without pause. Sherman responded by having the bells removed.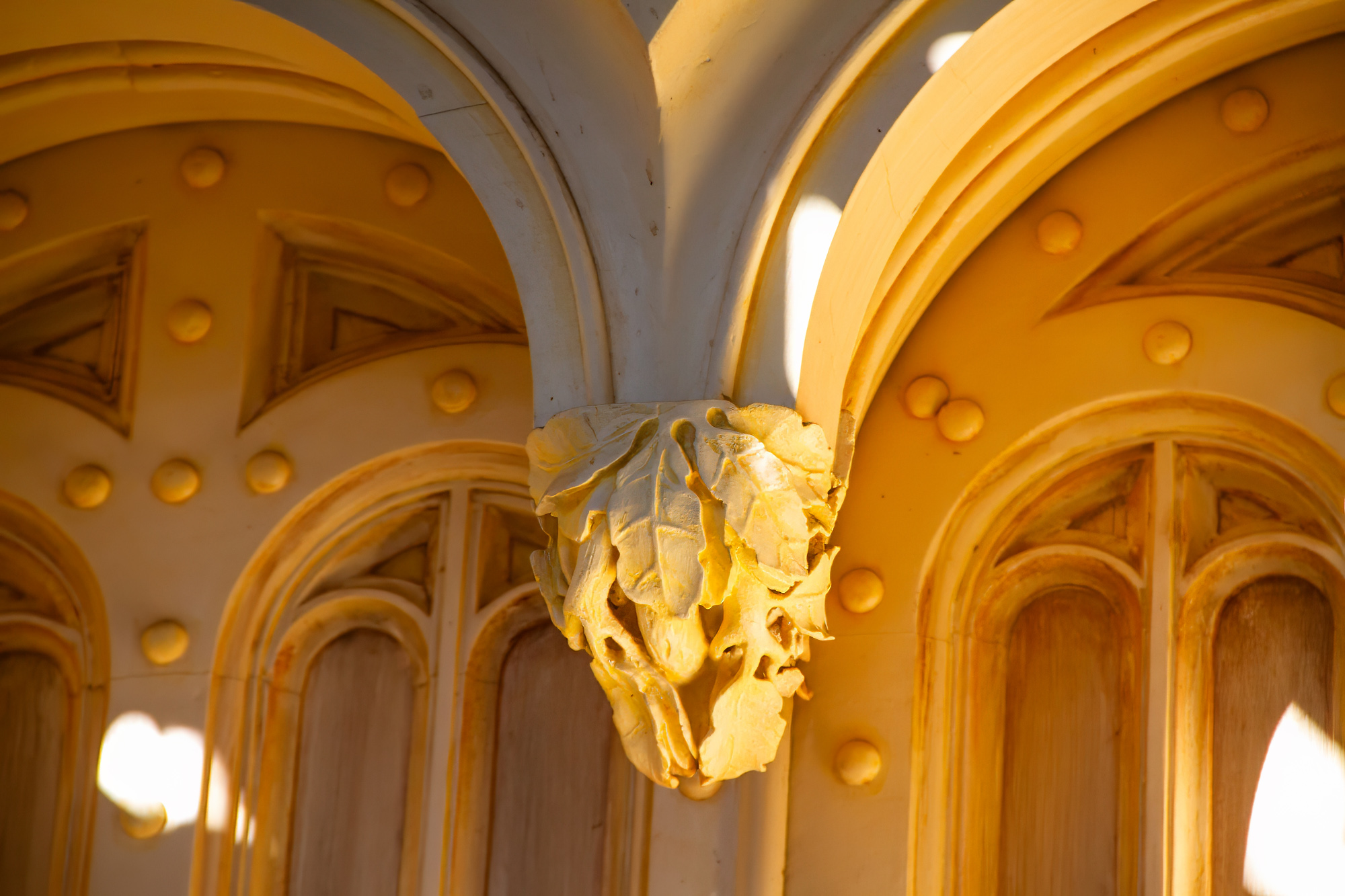 On the northwest corner of Madison is one of Savannah's most famous residences: The Sorrel-Weed House. One of Savannah's best examples of Greek Revival and Regency architecture, the house is the subject of numerous ghost stories.
Across Bull Street is of Savannah's most unfortunate buildings: the Hilton DeSoto. An ugly, towering blight on the city's skyline, the Hilton has loomed over the middle of Savannah since 1966, when it replaced the lovely red brick DeSoto hotel. Continuing clockwise around the square brings you to the most popular independent bookshop in Savannah, E. Shaver's, where Jürgen and I stocked up on Savannah literature, during our first week in the city.
On the southeast corner of Madison is the SCAD shop, which is the perfect spot to hunt for unique gifts. And should you need a break while touring the houses and shops of Madison Square, you can stop in at the popular Gryphon Tea Room. With its high ceilings, cozy furniture and classy interior, this former pharmacy is a great place to relax tired feet.
More Madison Square Photos: