Laid out in 1837 and named in honor of the Polish revolutionary hero, Casimir Pulaski, who died during the Siege of Savannah, Pulaski Square is another of Barnard Street's quiet, residential squares.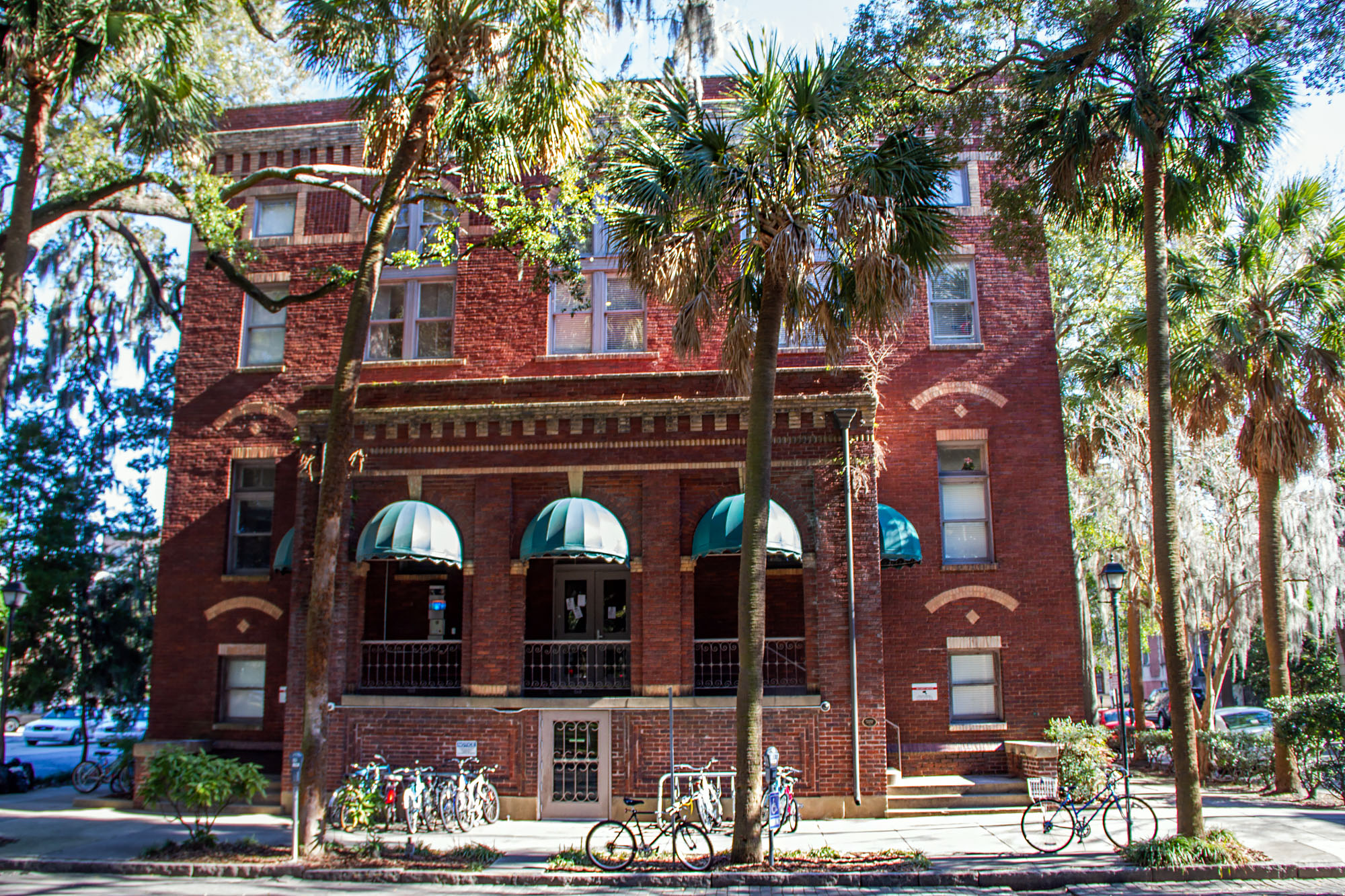 Pulaski Square is devoid of monuments; there's not even one honoring its namesake (Pulaski's obelisk is in Monterey Square). But Pulaski does have the most impressive collection of Southern Live Oaks of all Savannah's squares, making it an agreeable place to pass through, or relax for a spell.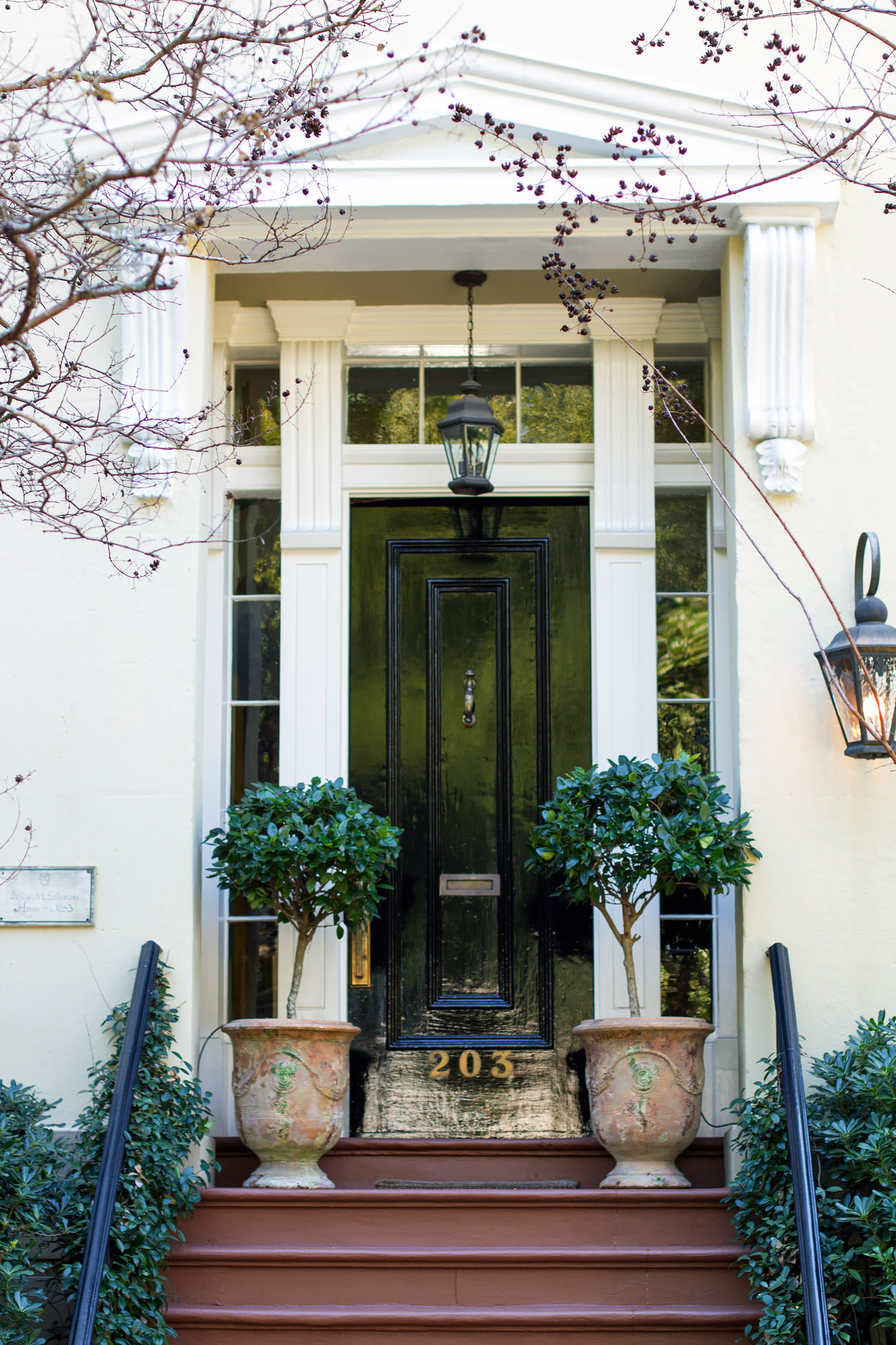 Live Oaks, gorgeous residences, Spanish Moss. Let's see, there's something missing. Ah yes, SCAD of course! There's not a corner of the city without the university's sticky, paint-caked fingers all over it. The college put its stamp on Pulaski Square in 1995 by purchasing its most stately building, the red brick Pulaski House. Originally built in 1915 by the Jewish Educational Alliance, it's now used as a girl's dormitory.
More Photos of Savannah's Pulaski Square: