Occupying 30 acres between Drayton and Whitaker Street, Forsyth is Savannah's answer to NYC's Central Park. It's not as massive as its counterpart, but blends more seamlessly into the city, and has long been a part of its history.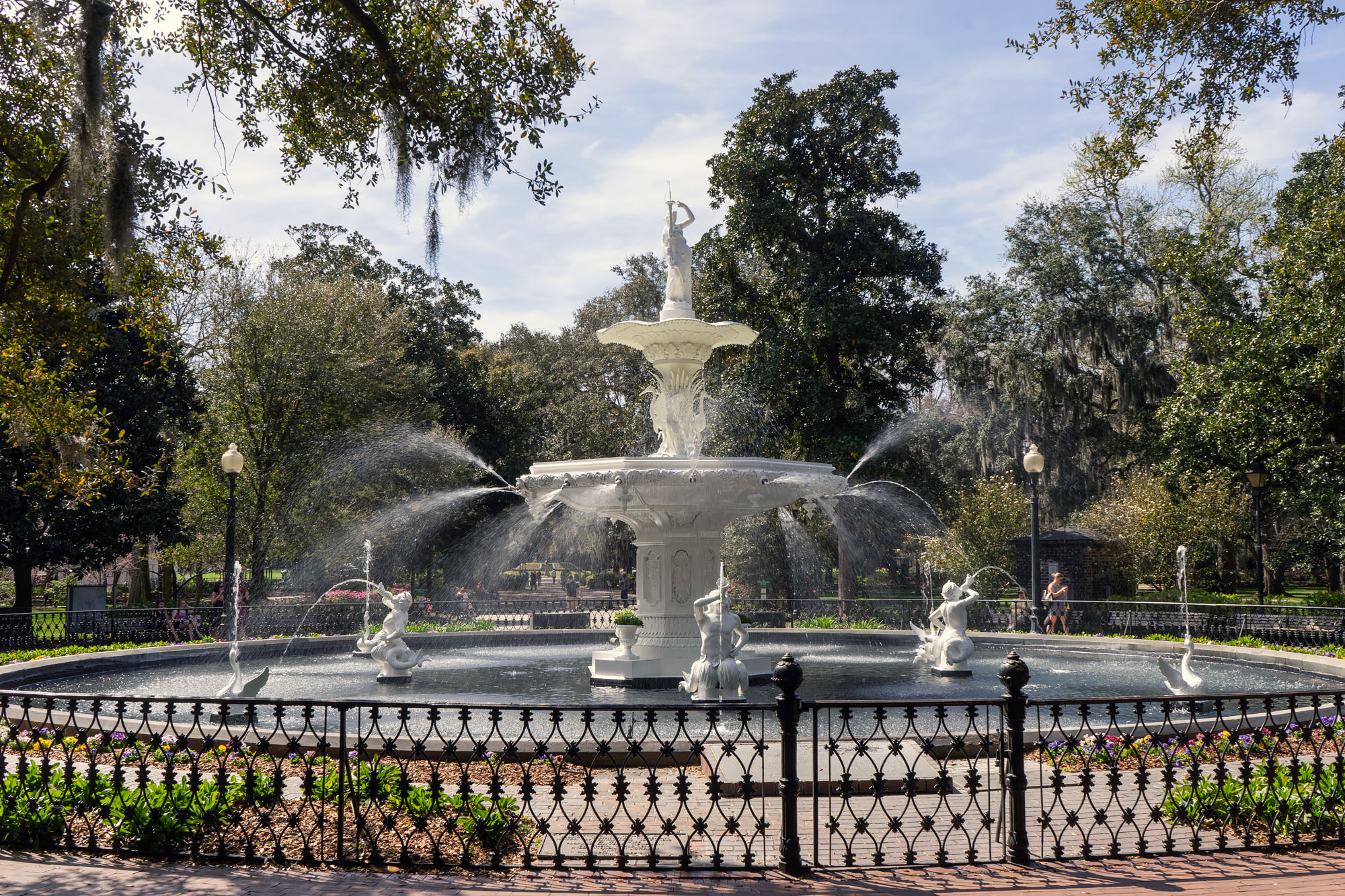 Forsyth Park was built in the 1840s and christened in honor of John Forsyth, a former statesman and Georgian governor. The park's massive fountain, crowned with a female figure and flanked by spitting geese, was inspired by the fountain in Paris' Plaza de la Concorde. With water shooting haphazardly in all directions, it's one of the most recognizable landmarks of Savannah, appearing in films like 1962's Cape Fear and Midnight in the Garden of Good and Evil.
Three monuments in Forsyth Park commemorate Savannah's contribution to American wars. To the north, there's one for the Vietnam War. An impressively large memorial to the Civil War's Confederate dead is in the park's center, with the biblical inscription: "Come from the four winds, o' breath, and breathe upon these slain, that they may live." (It's a touching line, but one which reveals disturbing pro-zombie tendencies; The Walking Dead is filmed in Georgia, isn't it?). And at the southern end is an interesting tribute to the Spanish-American war, in which the US helped liberate Cuba, Puerto Rico, the Philippines and Guam from Spanish influence.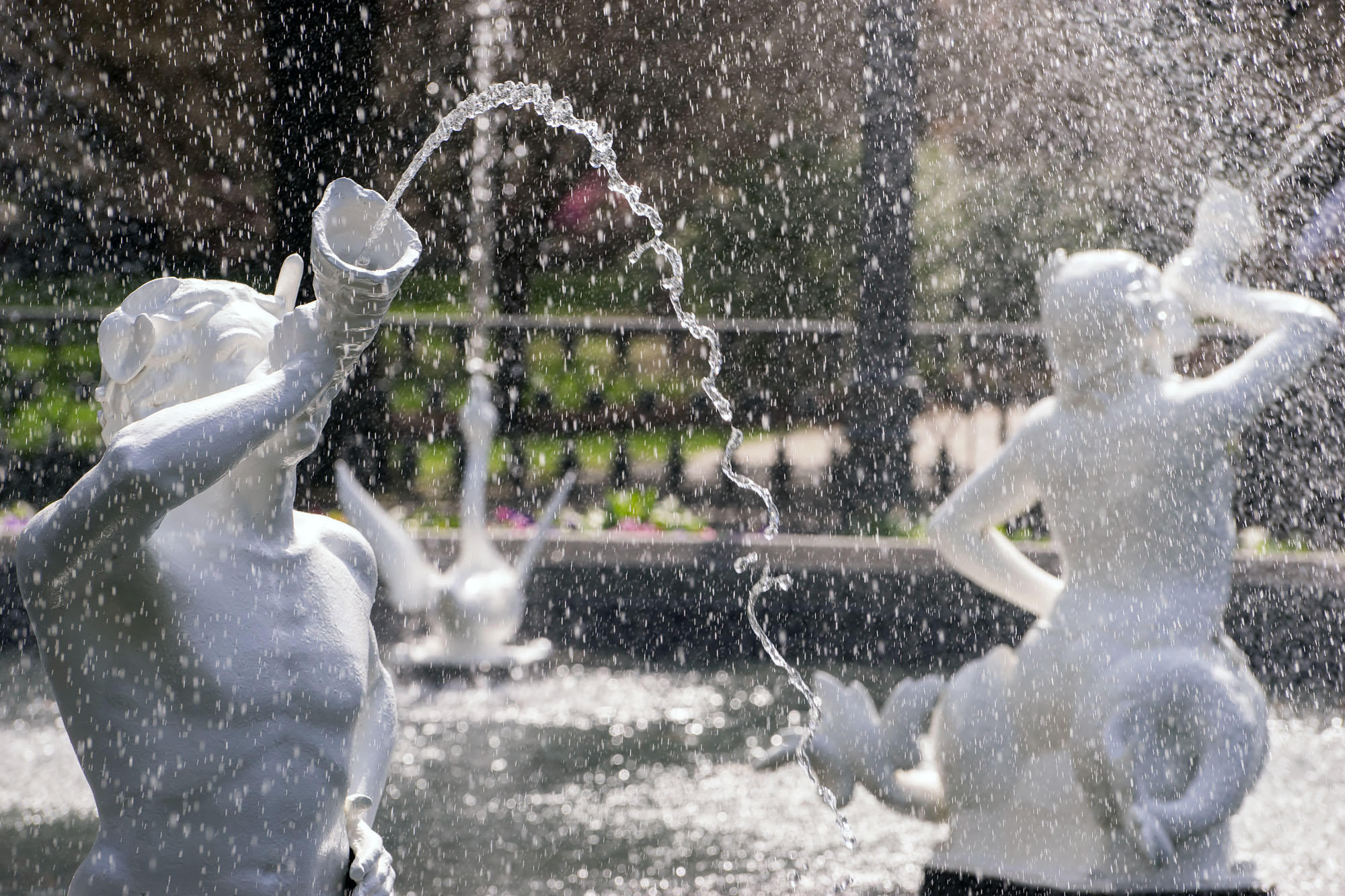 Though the northern third of the park is shaded and tree-filled, the rest is wide open, with flat lawns that host weekend picnics and pick-up sports. There's a café, a visitors center and an open-air stage for summer concerts, as well as something I'd never heard of before: a Fragrant Garden for the Blind. The gate was locked, but I stuck my nose through the bars and took a long whiff. It smelled of trash and roses.
During our first few days in Savannah, we had already crossed through Forsyth Park multiple times. Practically an extended pedestrian-only section of Bull Street, it's as much a thoroughfare as a destination, and I had a feeling we'd be getting to know the park intimately.
More Photos of Forsyth Park: