About half-an-hour north of Beaufort, there's a place in the woods which has become one of the low country's favorite secrets. The ruins of the Old Sheldon Church are found down a tiny road, in a forest of towering oaks draped in Spanish moss.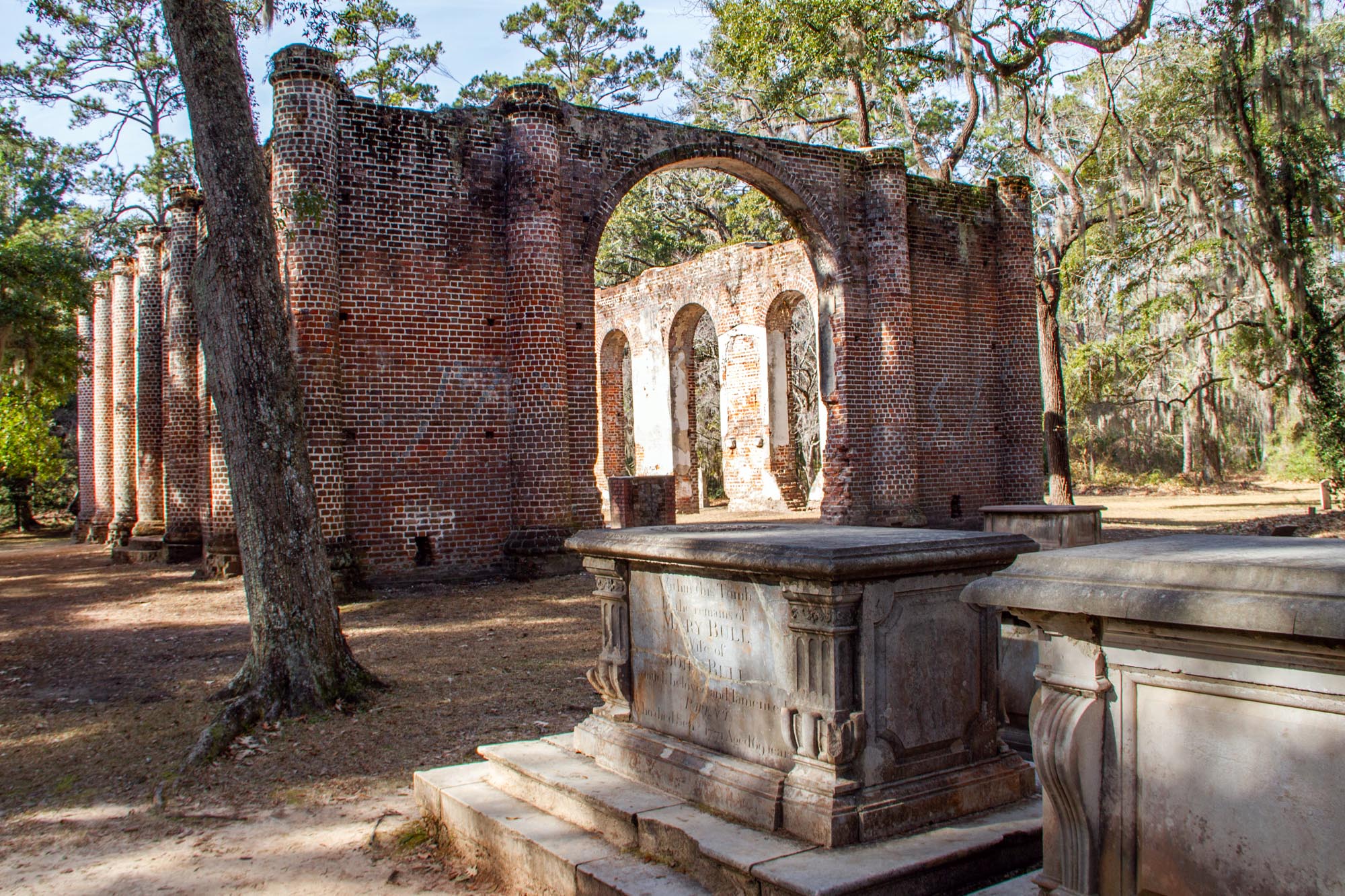 The Prince William's Parish Church was originally built around 1750, but was burnt down by the British during the Revolution. It was rebuilt in in 1826, and once again met a violent death during the Civil War, finding itself in the path of pillaging General Sherman. Since then, the church been left to ruin.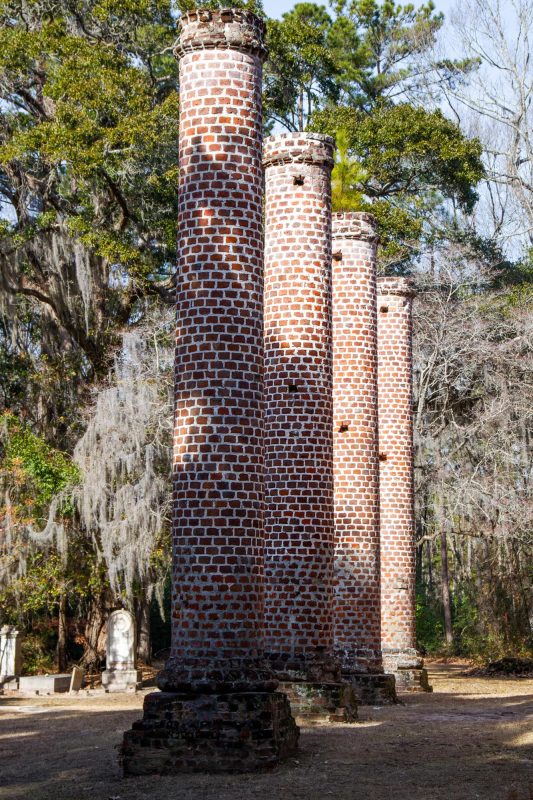 But what ruins they are! Huge bricked walls with intact archways have somehow defied gravity, while a number of columns sprout from the ground as though in competition with the oaks. Scattered around the site are graves, some which are too worn to read, and other that have sunk into the ground. Within the church sits the tombstone of William Bull, who was of great assistance to Oglethorpe in the layout and development of Savannah, and after whom Bull Street is named.
Old Sheldon Church is a popular place for wedding portraits, for reasons which are immediately apparent. If you're anywhere in the area, make sure to stop by and take in one of the region's most beautiful scenes.
More Photos of the Old Sheldon Church: