The Schnitzel Shack of Rincon (via Darmstadt)
One of the first things Jürgen did when we got to Savannah was type "German Restaurant" into Google. The nearest place bore the tongue-twisty name of Schnitzel Shack, and was a half-hour away in a town called Rincon (rhymes with Lincoln).
That was a little too far away, and we eventually forgot about it. But on a rainy Wednesday afternoon, I returned home to find Jürgen dressed in his lederhosen, playing the accordion and wailing "Deustchland, deutschland über alles" with tears rolling down his cheeks. The homesickness was terminal. Nurse, I'm going to need an injection of sauerkraut, STAT! Let's roll: destination Schnitzel Schnack. I mean Shack!
Minutes later we were seated at our table in the tiny restaurant. Color flushed back into Jürgen's face as he read the menu with growing delight. "Jägerschnitzel? Goulash? Spätzle? Ja ja ja, wunderbar!" The Shack offers a selection of both German and Thai dishes, an odd combination which owes itself to the founders' homelands. Pao is from Thailand, and Joe is from Germany.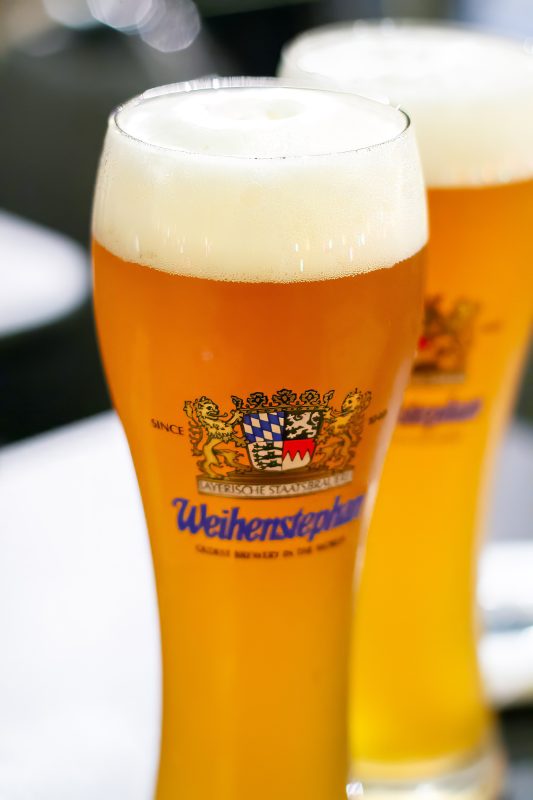 We quickly discovered that Joe isn't merely from Germany, but actually from Jürgen's home town of Darmstadt: a small city south of Frankfurt. Once that factoid was unearthed, the night really got going. Joe and Jürgen swapped stories from the Heimatland. Unbelievably, he even worked at the same company as Jürgen's mom! We stayed late after eating, talking with him and Pao and drinking beer. They're a great couple; Joe still works a day job, and comes into the restaurant at night. The Shack's strange culinary mash-up has proven to be popular, and the table are almost always full.
The food is great. Joe told us that male customers typically order hearty German dishes while women generally stick with the Thai section of the menu. Well, Jürgen and I are both guys, so we went with Jägerschnitzel, Cordon Bleu, Spätzle and Sauerkraut. Gott im Himmel, was it delicious. The Shack also offers fusion dishes, such as Sweet and Sour Schnitzel.
So, yeah. Somehow, there's this great German-Thai cuisine in Rincon, Georgia, served by a cool guy from Jürgen's home town. It's amazing how many treasures are hidden right in plain sight. If we hadn't researched the Schnitzel Shack in advance, we'd have driven right by without ever noticing it. But now you know, and so there's no excuse to miss this great little spot in Rincon. Make sure to say hi to Joe and Pao from us.
More Schnitzel Shack Photos: