Lafayette Square, on the intersection of Abercorn and Macon, is named in honor of the Marquis de Lafayette, the French aristocrat who became a major Revolutionary War hero and impressed Savannah with a speech delivered from the balcony of the Owens Thomas House.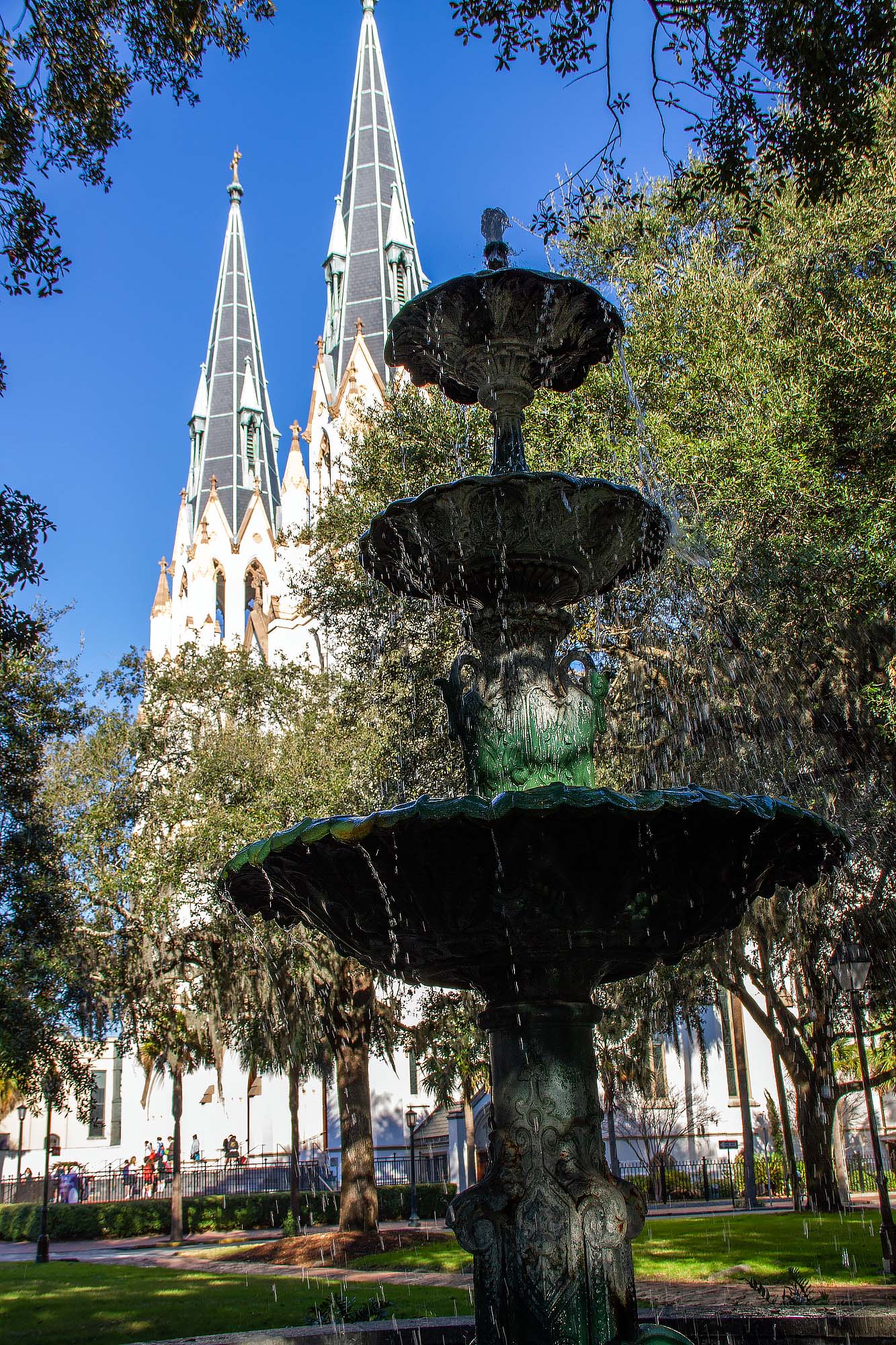 Surrounding the square are a number of interesting buildings, including 1839's Cathedral of St. John the Baptist, the biggest Catholic church in the region. The city's Catholic population had to wait for a long time, for a proper cathedral — Savannah was founded over a hundred years prior. But don't forget that for the first phase of its history, this city was so suspicious of Catholics, and their possible ties to Spanish Florida, that the religion had been banned.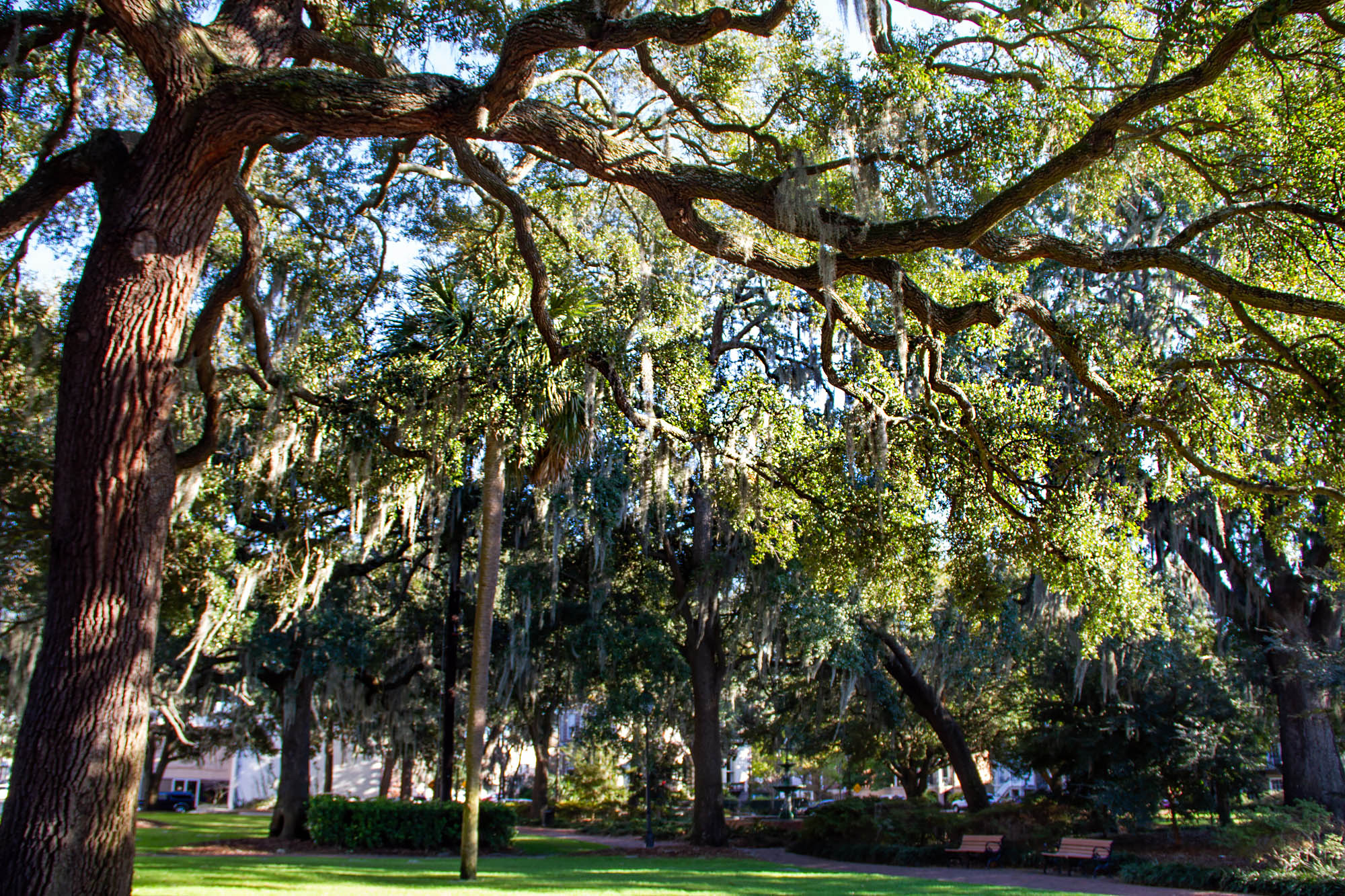 On the western side of the square is the Andrew Low House. Andrew's feisty daughter-in-law Juliette would found the Girl Scouts in this property's carriage house, unwittingly releasing the horror of Thin Mints on future generations. If only she had lived to see what she had wrought! Directly across the square we find the Hamilton Turner Inn, an elegant hotel with individually named and decorated rooms. It was the first house in Savannah with electricity, and gained infamy after falling under the care of Joe Odom, the party man so colorfully depicted in Midnight in the Garden of Good and Evil.
Another house of note is the childhood home of Flannery O'Connor, on the southern side of the square at 207 East Charlton Street. The famous author spent her first 13 years of life, and it's hard to imagine that Savannah's Southern Gothic atmosphere, along with her house's location across from the Catholic church, didn't have a major influence on her writing. The home can be visited by appointment.
The Cathedral of St. John the Baptist – Website
Andrew Low House – Website / Hamilton-Turner Inn – Website / Flannery O'Connor's Childhood Home – Website
More Lafayette Square Photos: