The Andrew Low House on Lafayette Square
Andrew Low was a Scot who moved to Savannah when he was sixteen. He entered the cotton business and, by the time he was in his thirties, had become the leader of uncle's company and the richest man in the city. Accordingly, he built a house which would reflect his newly-acquired status on Savannah's newest square, Lafayette.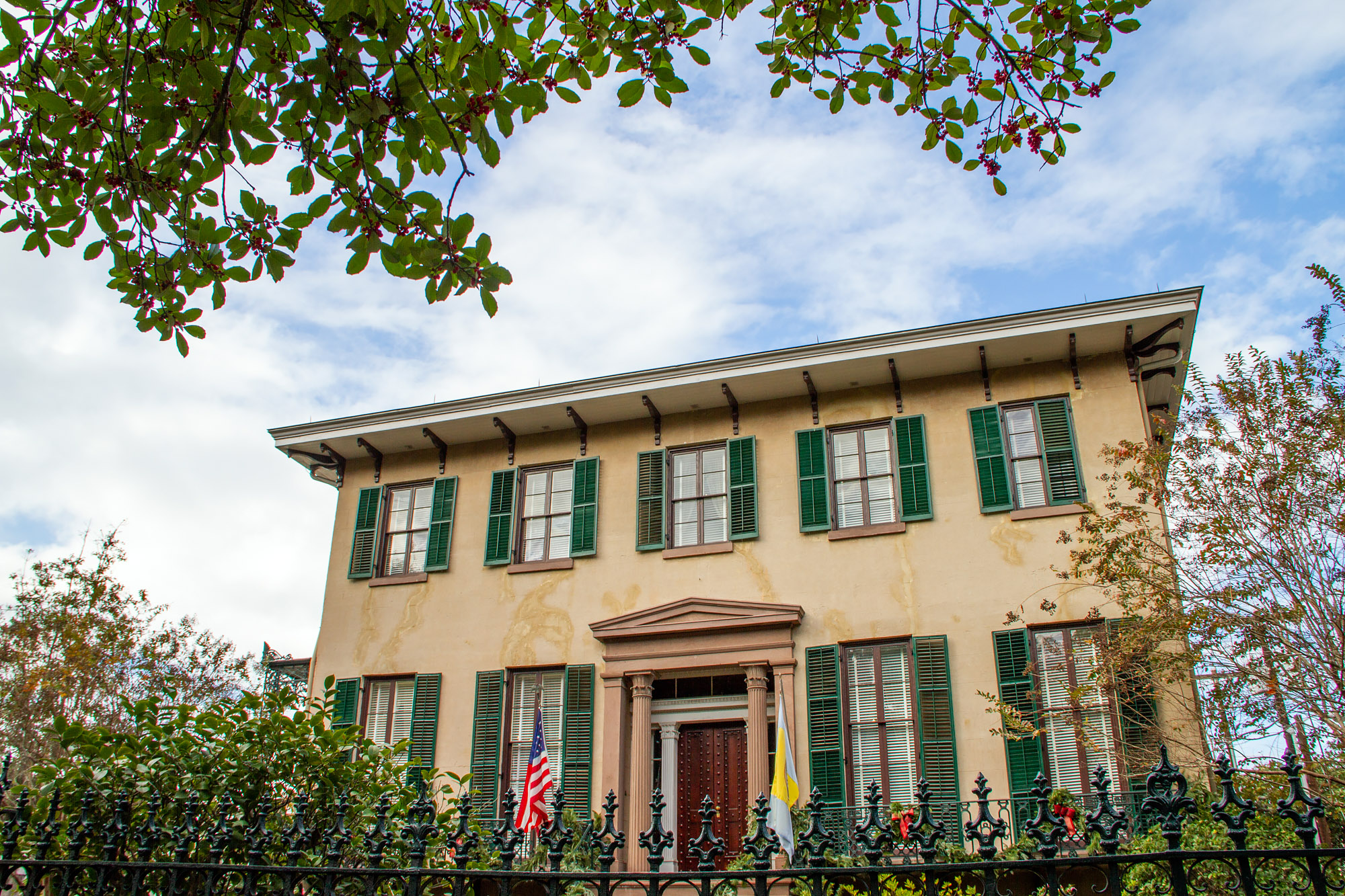 For his new residence, Mr. Low hired John Norris, an architect who had done a number of important buildings in Savannah, including the Customs House on Bay Street. Norris designed Low's house in the Italianate style, with a three-storied structure of stucco and brick. In 1849, the Lows moved in, and began throwing lavish dinner parties to which they invited famous guests such as William Thackery and Robert E. Lee.
The house would eventually be passed down to Juliette Gordon Low, who had married Andrew's son William. Ms. Low is most well-known for being the founder the Girl Scouts, and the carriage house in the back yard was the site of their first meetings. Today, it's become a sort of Mecca for the organization. Almost every time we've passed by, there's a group of green-skirted girls waiting to get in.
We joined house tour, and had a great time. Every room has been wonderfully preserved, and is decked out with period furniture and ornamentation. The house is currently owned by the Colonial Dames of America, and the ladies who led our tour were as sweet as could be. Our guide answered all the questions we could muster, and were full of anecdotes about the house, the family, and the era in which they lived.
–Reserve And Buy Your Andrew Low House Tickets Here!
More Photos of the Andrew Low House in Savannah: