Chef Jerome and The Old School Diner
One of the area's best-kept secrets is found a half hour south of Savannah, in the small village of Townsend: The Old School Diner, owned and operated by Chef Jerome. A couple friends invited us to the restaurant, where we enjoyed some deliciously unhealthy food, and had a rollicking good time that won't be forgotten.
When we pulled into the Old School's driveway to find it covered in carpets, I suspected we were in for a treat. Who carpets a driveway? The wooden building was painted in bright red, with farm tools hung on the outside walls, and we entered with our guards up. Nothing inside suggested that this was in fact a restaurant. It felt more like we were invading someone's home. Photos hung on the walls, comfortable furniture was strewn about, and I was about to accuse our friends of trying to fool us. But soon, a girl came around a corner to greet us, and lead us into the main dining hall.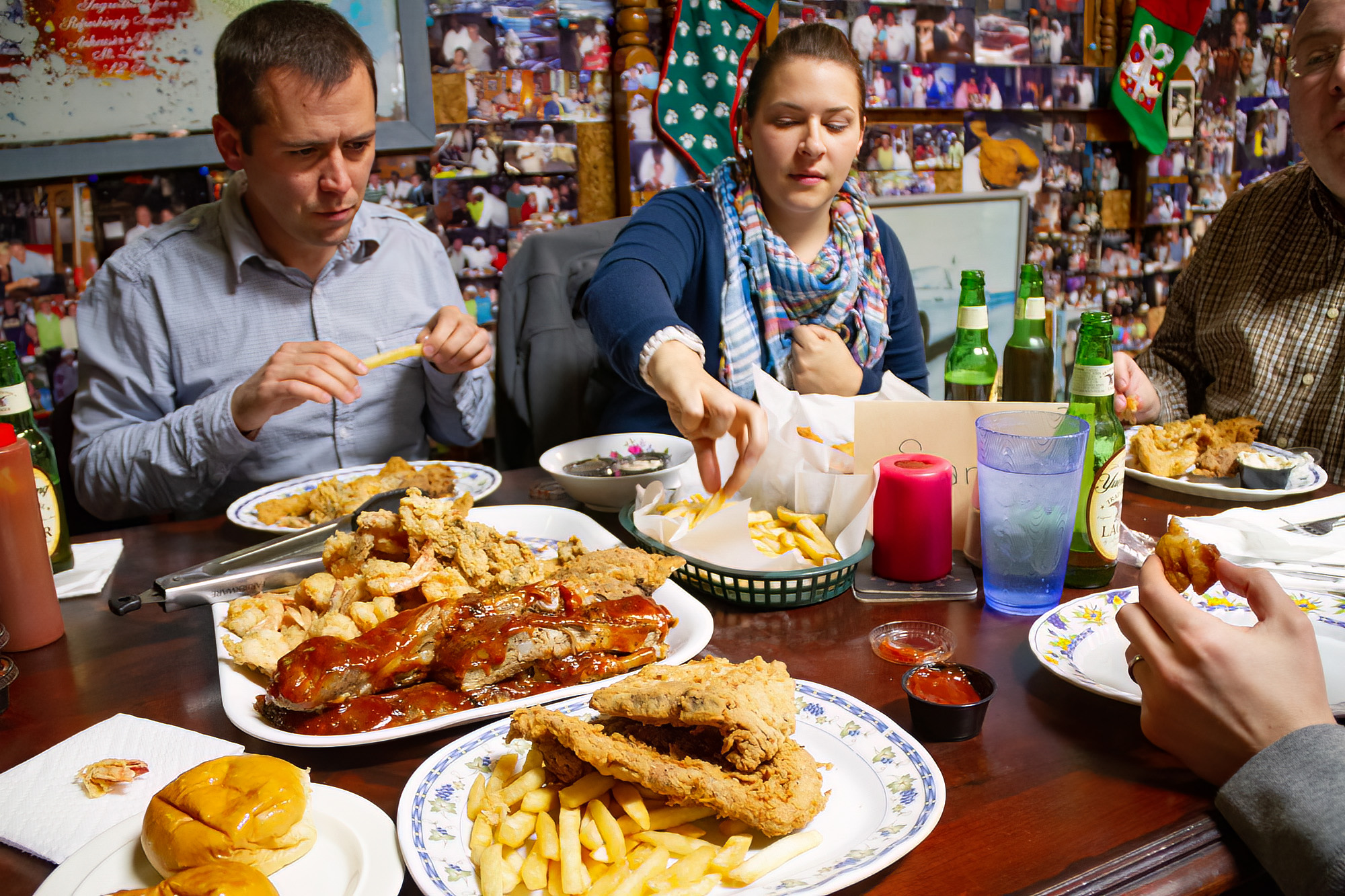 We ordered beer and took a look at the menu, but there wasn't much debate. When the menu features a special called The Wheelchair Platter, the choice has already been made: you're going to order The Wheelchair Platter. We suspect that the name comes from the mode of transportation you're likely to need after eating. When the platter was brought to our table, my veins seized up in fear while my stomach shuddered in ecstasy. This was a mountain range of fried food, including oysters, shrimp, chicken, clam bakes and ribs. We were five people, including four hungry guys, and couldn't even finish it.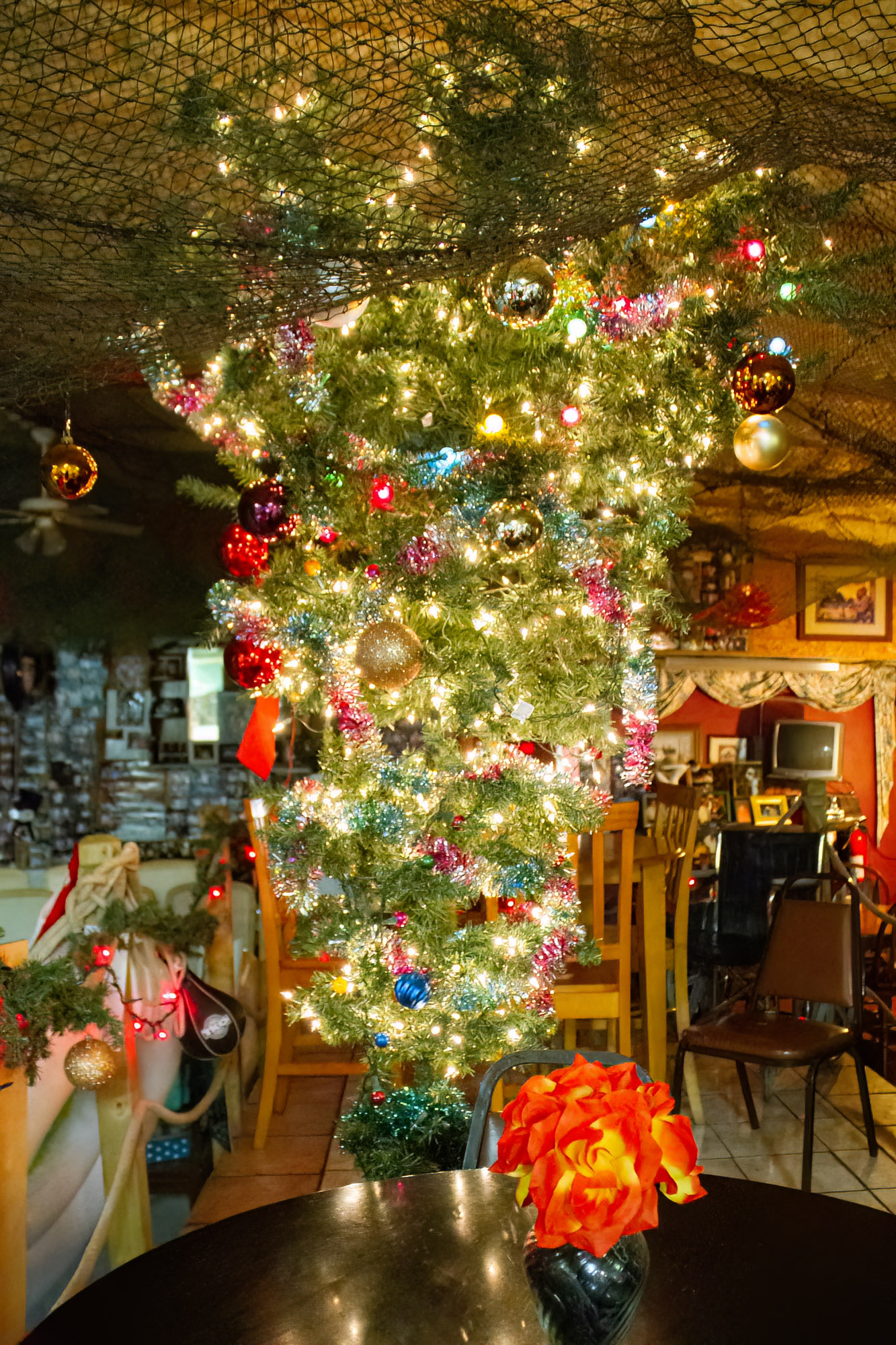 The evening really got going when Chef Jerome came out of the kitchen to greet us. He does all the cooking, and clearly enjoys meeting the people who've discovered his place. The first thing he did was give us all big bear hugs. "I want y'all to know, that you're family here". And he meant it! He took us around the restaurant, telling us about his life and work. He showed off pictures of the famous people who've eaten there, including Ben Affleck, and brought out the love letters he had written to his wife over the years, before her passing. He brought us into his kitchen, which was decorated with deep fryers from wall to wall.
Chef Jerome seemed genuinely upset when it was time for us to leave, and he even walked out onto the carpeted driveway to say goodbye. "Don't forget now! This is your home!" The Old School Diner is one of those special, slightly surreal places that are most at home in the backwoods of the Deep South.
More Photos of the Old School Diner: