Laid out in 1841, Crawford is the only of Savannah's squares with recreational equipment: a basketball court, won by the neighborhood after a 1946 tournament. Found on Houston Street, the square was named after native son William Harris Crawford, who was Secretary of the Treasury and who unsuccessfully ran for President in 1824.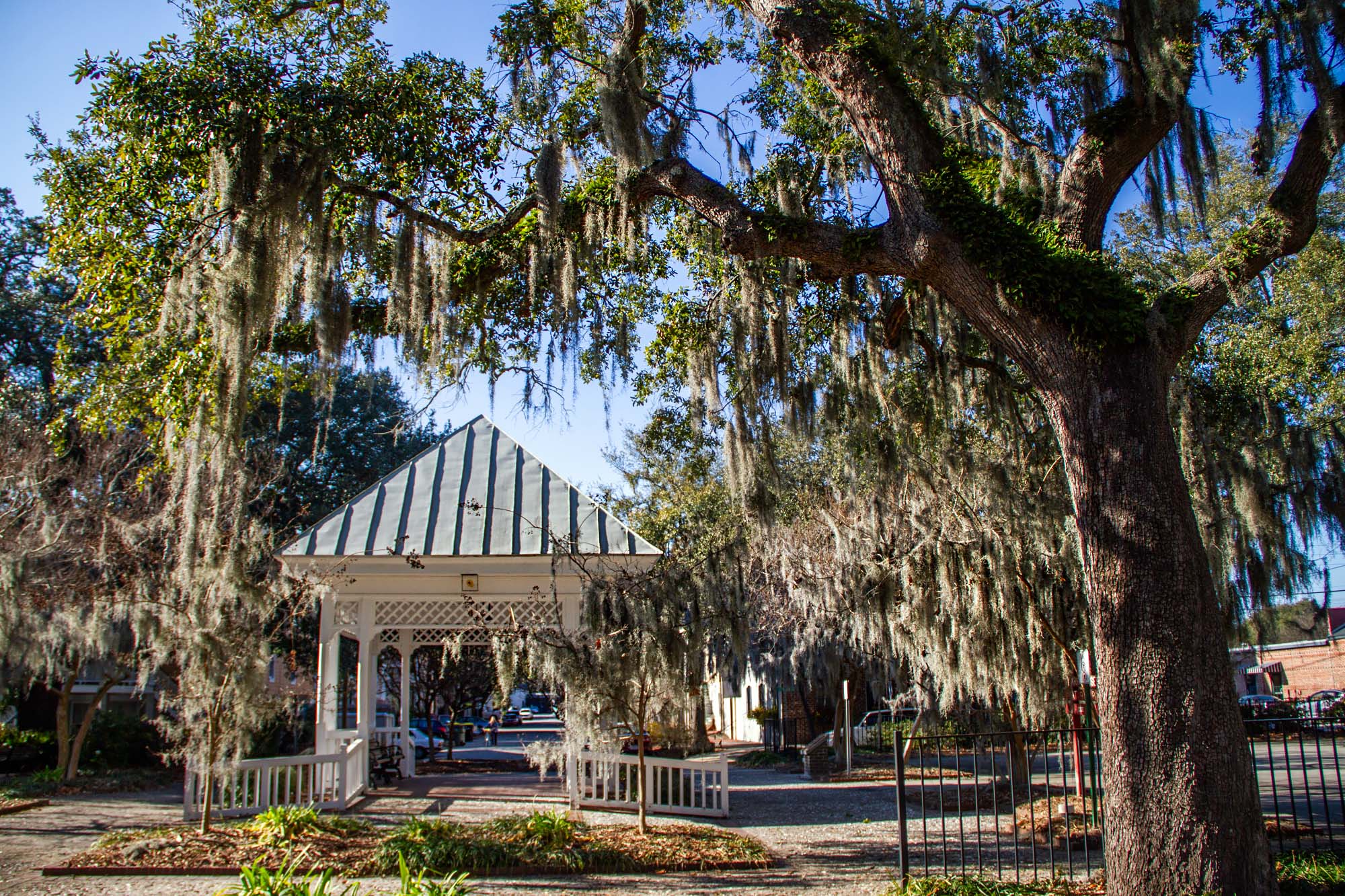 At one time, all of Savannah's squares were fenced in, but only Crawford remains so. It's also retained its cistern, from the days when Savannah's fire department kept a station in every square. The fence, the cistern and the basketball court give Crawford a unique feel. And with a gazebo in the center and azaleas which explode in bloom during the spring, Crawford definitely manages to charm.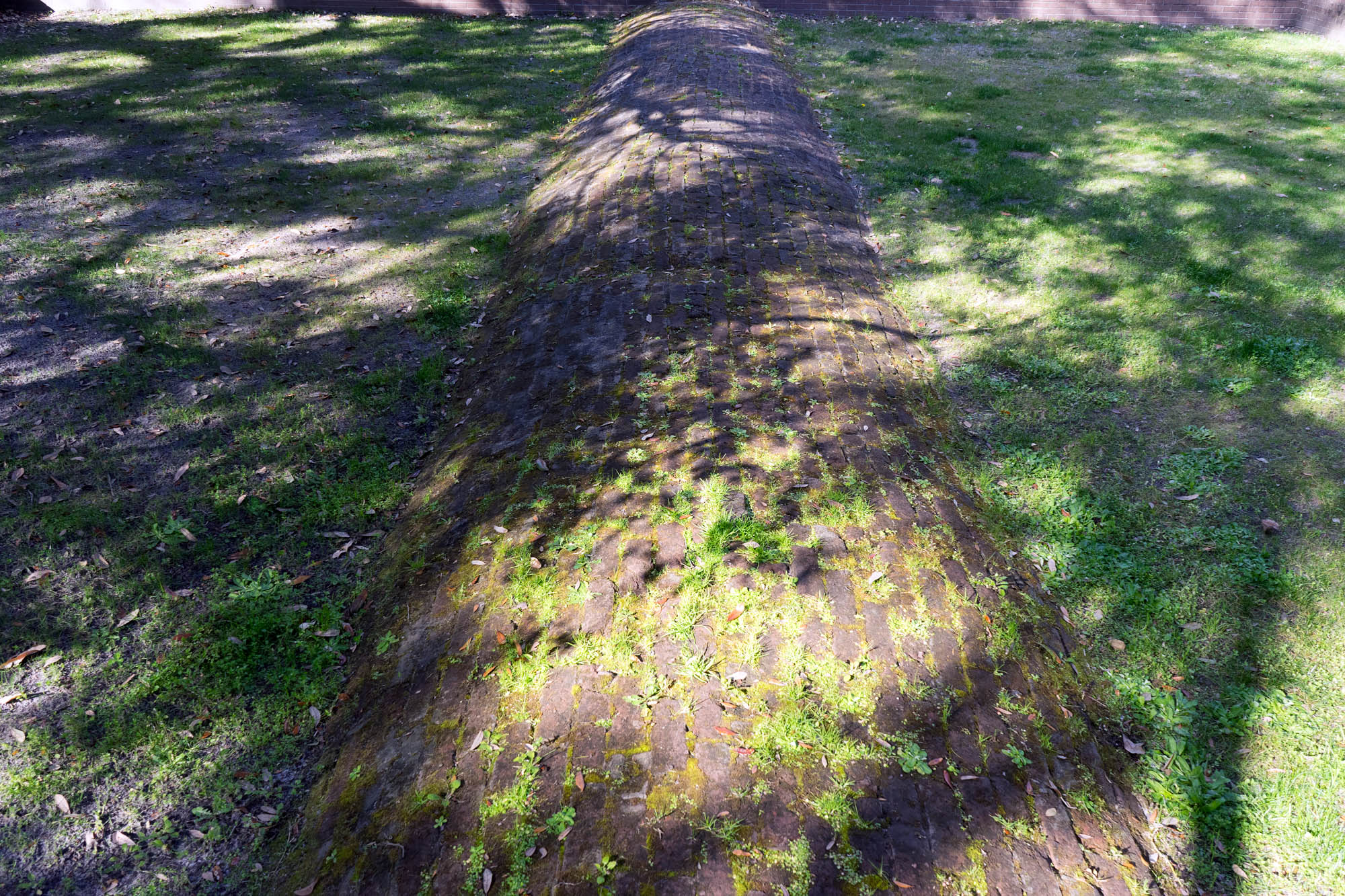 In the days of Jim Crow, when segregation was the law of the land, Crawford was the only square which blacks were permitted to use. It's a historically black neighborhood, and today a quiet, peaceful one. It's also the former home of the fabulous Lady Chablis, who lived in a house bordering the square, during her rise to fame.
More Crawford Square Photos: