Orleans Square, on Barnard Street, might as well be called Parking Lot Square. It's one of the spaces which has been most negatively impacted by the development boom of the mid-20th century.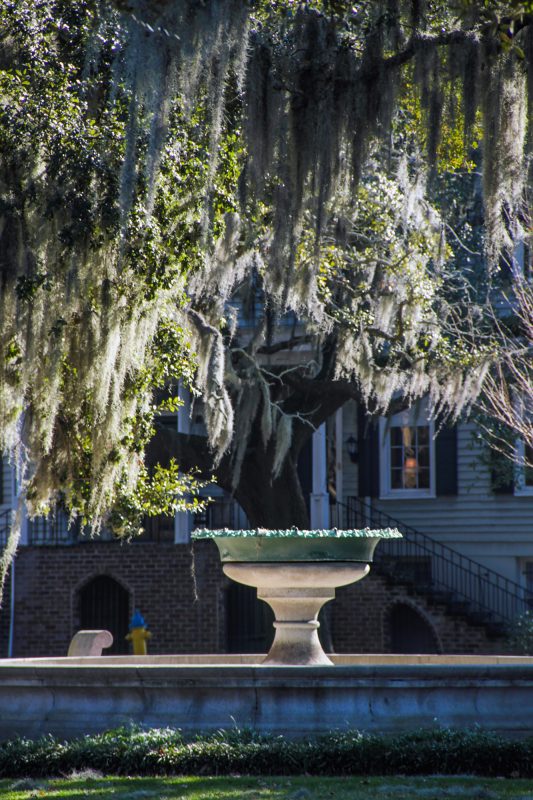 The square itself could be quite charming, with a large central fountain dedicated to the German immigrants to Savannah that was installed on the 250th anniversary of the founding of Georgia. But once you take your eyes off the ground and look around, the charm vanishes. The biggest blight is the Civic Center, whose backside and rear parking area mar the western end of Orleans Square. Five of the eight lots which surround Orleans are dedicated to parking. Another is occupied by SCAD's gym.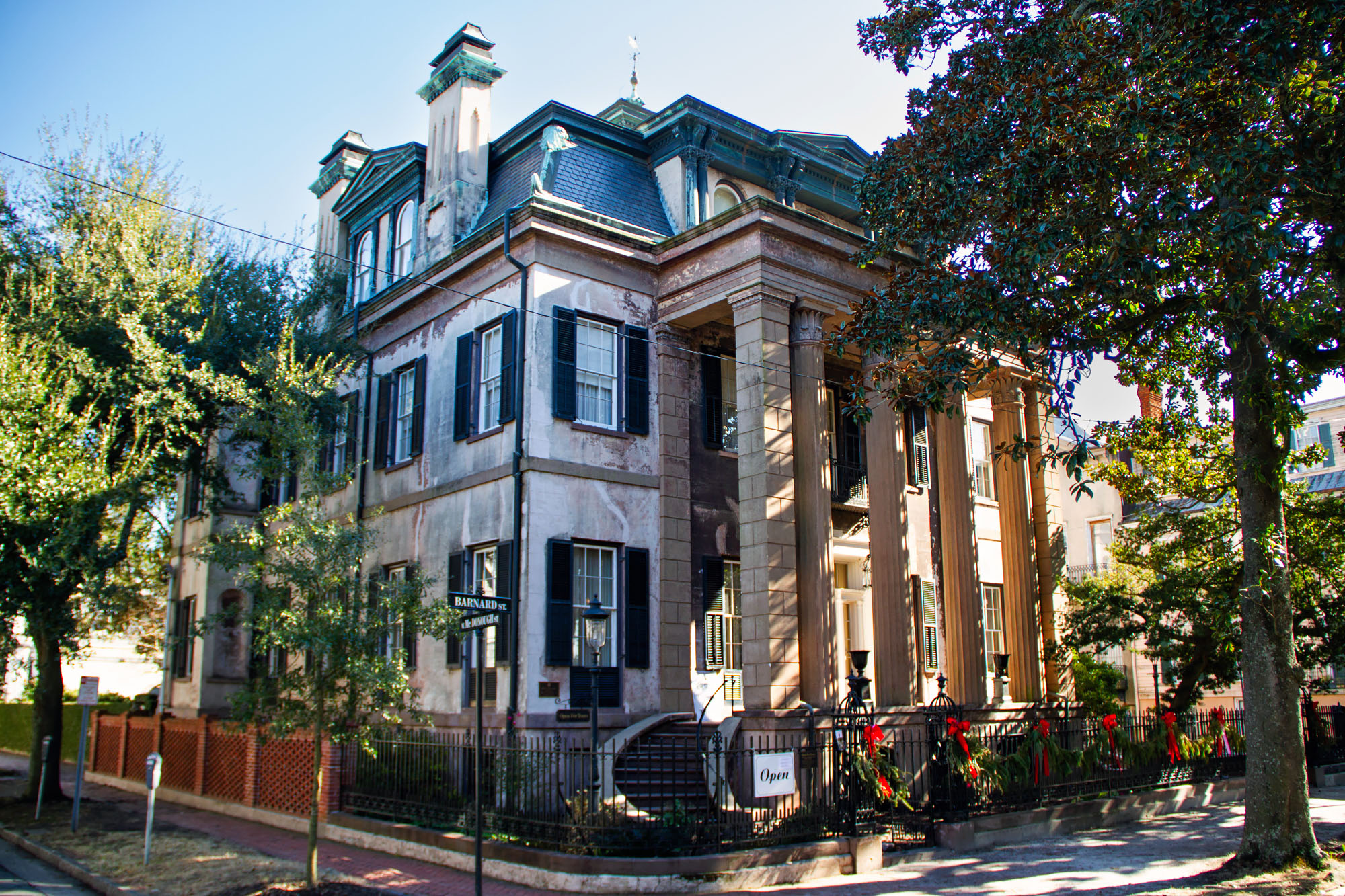 Luckily, the houses which do survive on Orleans are beautiful, particularly the Harper-Fowlkes House on 230 Barnard. Built in 1842 in the Greek Revival style, this house is occasionally open for tours and also serves as the Georgia headquarters for the Society of the Cincinnati. This house can be toured. Another noteworthy home on Orleans is the Stephen-Williams House, constructed in 1834 in the Federal style. It's currently an inn with individually-designed rooms.
Harper-Fowlkes House – Website
More Photos of Orleans Square