Ebenezer – Home of the Salzburg Lutherans
A weathered memorial stone in Savannah's Emmet Park pays tribute to a group of Lutherans from Salzburg, Austria, who immigrated to Georgia in the 18th century to escape the persecution of their Catholic homeland. Under General Oglethrope, Georgia had become known for its religious tolerance, and welcomed the the Lutherans with open arms. Along the banks of a river to the north of Savannah, they settled a town which they would name Ebenezer.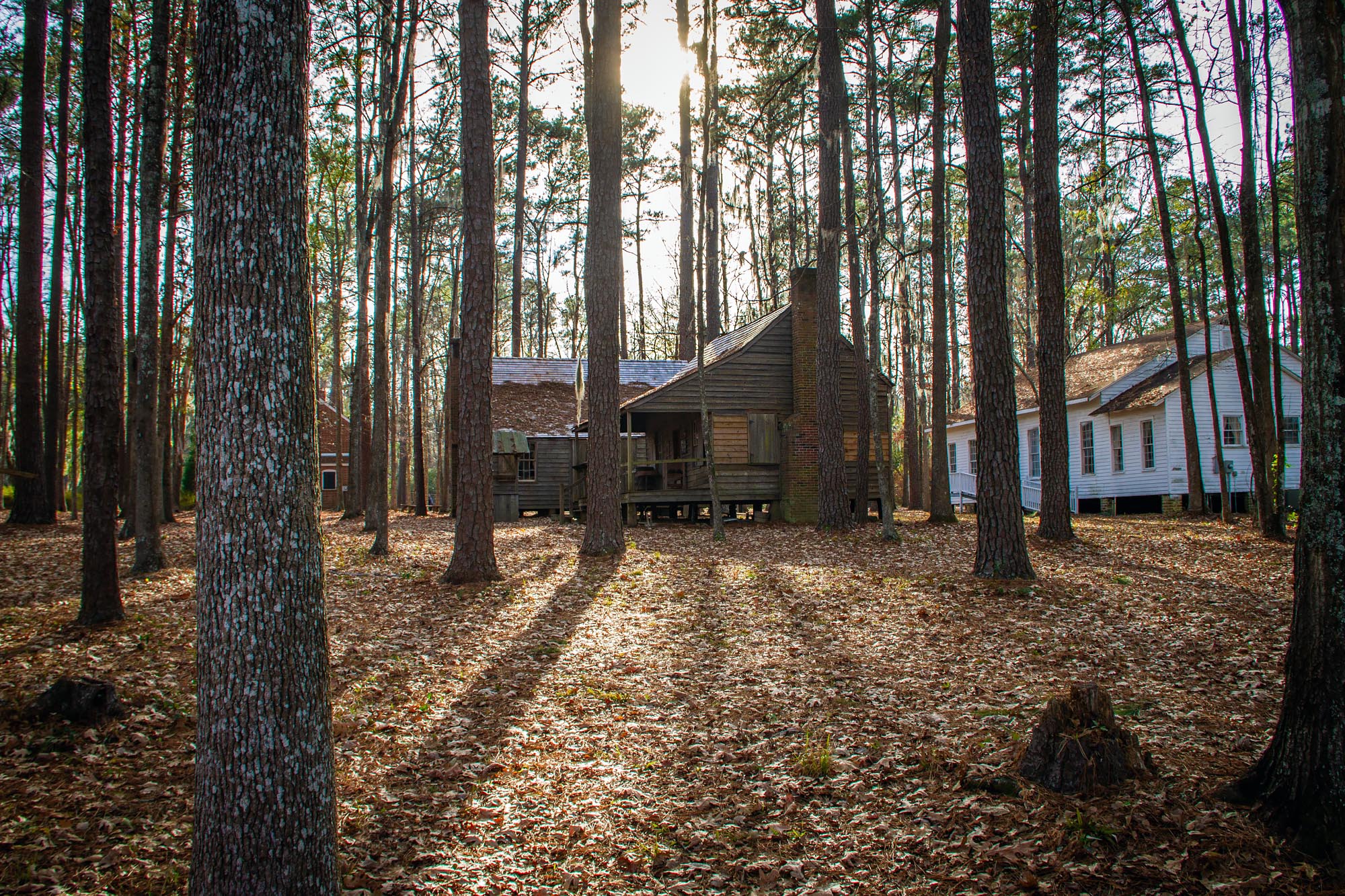 We knew nothing about Ebenezer other than the text on the memorial, but took a detour there, since we happened to be driving by. Ebenezer is difficult to find, barely on the map, and we were skeptical about finding anything of interest. As we turned onto Ebenezer Road, a "Dead End" sign greeted us, which wasn't encouraging.
But after parking at a church and stepping out of the car, we realized there's life here, after all, and were swept into the arms of Ebenezer's unofficial welcoming committee. An older man greeted us enthusiastically and introduced us to his town, which has become a sort of historical heritage site. There's a museum dedicated to the Salzburg Lutherans, the Jerusalem Salzburg Church built in 1769, and an original log cabin filled with colonial artifacts of German and Austrian design.
Ebenezer doesn't exist anymore, as an actual, incorporated town. But in its early days, the Lutheran community had been immensely successful. The town even served briefly as the capital of Georgia, and was the home of a state governor. But the Revolutionary War devastated Ebenezer, and it never recovered. In 1855, it was abandoned for good and the few remaining residents brought into the nearby city of Rincon.
The history of the place is fascinating, and we loved stepping inside the original log cabin and the church, both of which are remarkably well-preserved. We spent an hour talking to our guide, his son, and another man who's lived in the area his whole life.
Our visit to Ebenezer was a lot more successful than we had feared. During the trip back to Savannah, I reflected on how diverse my country truly is, despite its relative youth. I mean, we had just visited an abandoned town in the middle of the Georgian backwoods, founded by persecuted Austrians. It's these kind of weird cultural conglomerations which really make the USA special.
Georgia Salzburger Society – Website
More Ebenezer Photos: