"Lady Hats at the Mansion" is a suggestive title, yes? Is it a metaphor? A play on words? Well, apologies for being so literal, but in this case, we're referring to actual lady hats. As soon as we learned about this bizarre collection, we raced over to the Mansion on Forsyth. Nothing gets our blood pumping like dainty hats for lady-folk!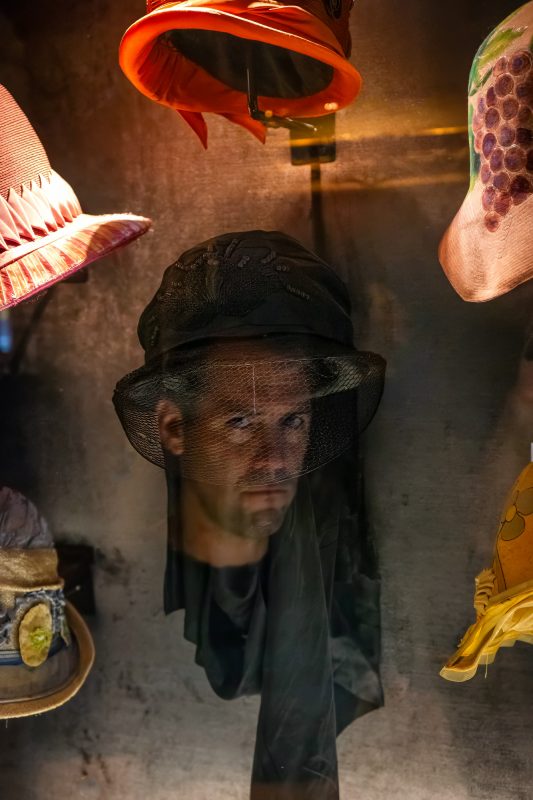 The "Kessler Collection Celebrating a Century of Hats" is a permanent exhibition found within the stately halls of the Mansion on Forsyth Park. Even if you're not into hats, you should still step inside this red-brick, Victorian Romanesque mansion, which is among the most beautiful buildings in the city. Today it operates as a hotel, and the lobby is a study in elegance. The Mansion is also home to 700 Drayton, a popular restaurant on the ground floor.
But we were here for the lady hats. We've always been drawn to oddball exhibitions, and have visited museums dedicated to witchcraft, brothels, parasites and private parts, so this collection was right up our alley.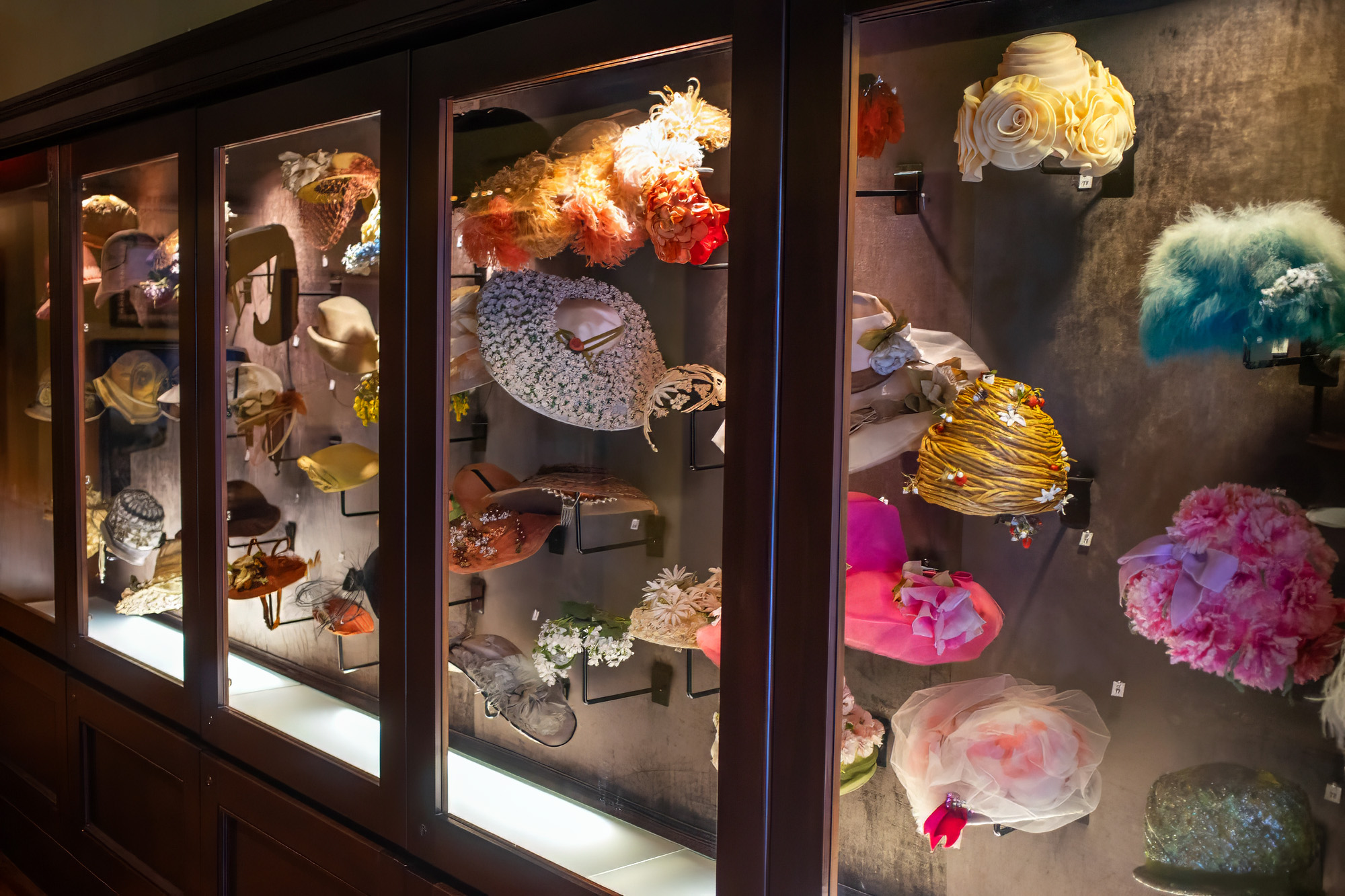 A few glass cases in a first-floor hallway of the Mansion contain dozens of bonnets and fedoras dating back to the 1860s. Some of them are pretty, while others are just insane. And whether or not it was intentionally designed this way, you can position yourself so that your reflection appears to be wearing the hats. Have I always wondered what I'd look like in a sassy silk bonnet? Well, not really. But it turns out I look like a cross-dressing psychopath.
Even if you're not an aficionado of antiquated fashion, the Mansion's Lady Hat collection is a sight which is fun, free and bizarre… and somehow feels right at home in Savannah.
The Mansion on Forsyth – Website
More Photos from the Lady Hats Collection: