The Georgia State Railroad Museum
The Central of Georgia Railway company was founded in 1833, connecting Savannah to Macon and Southeast America's budding train network. The company's Savannah headquarters were closed in 1963, and today the grounds have found a new life as home to the Georgia State Railroad Museum.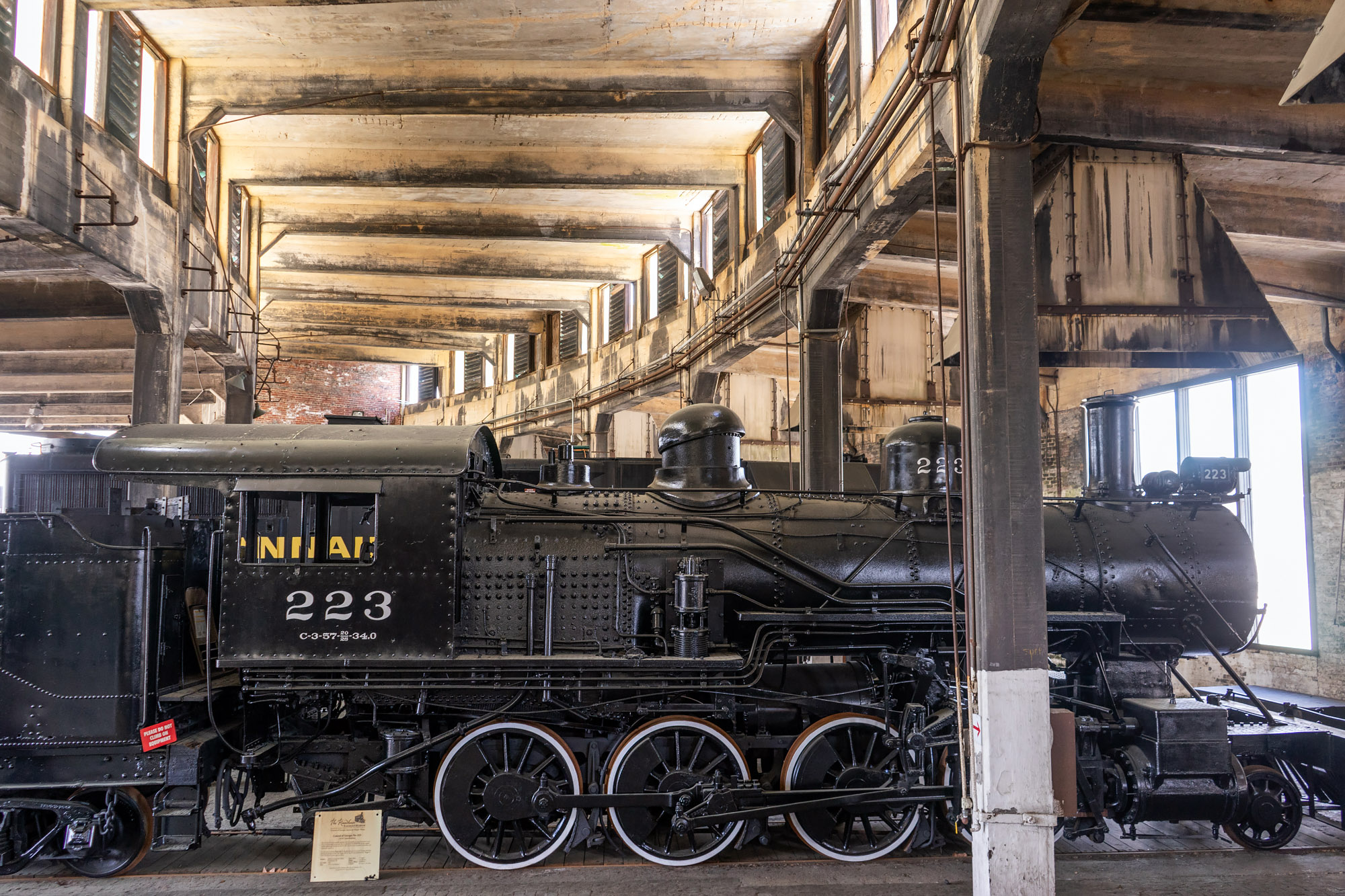 Located in Tricentennial Park, the former headquarters of the Central of Georgia are considered one of the most well-preserved antebellum train complexes in America, and the entire site was declared a National Historic Landmark in 1976. The site is comprised of a handful of old buildings, most of which can be visited. The highlight is the old roundhouse. Railway cars in need of repair were able to roll into the center of this circular construct, where there was a massive rotating disk that would spin around until the car was pointed at its proper stall.
We joined a tour of the former Coach and Paint House, which currently holds some historic wagons, tram cars and a caboose. Neglected for decades after the company's closure, this building and the entire yard had been occupied by homeless people, who accidentally started a major fire. Today, a lot of restoration has been done, but you can still see the signs of the paint house's rougher days, most particularly in the graffiti decorating its walls.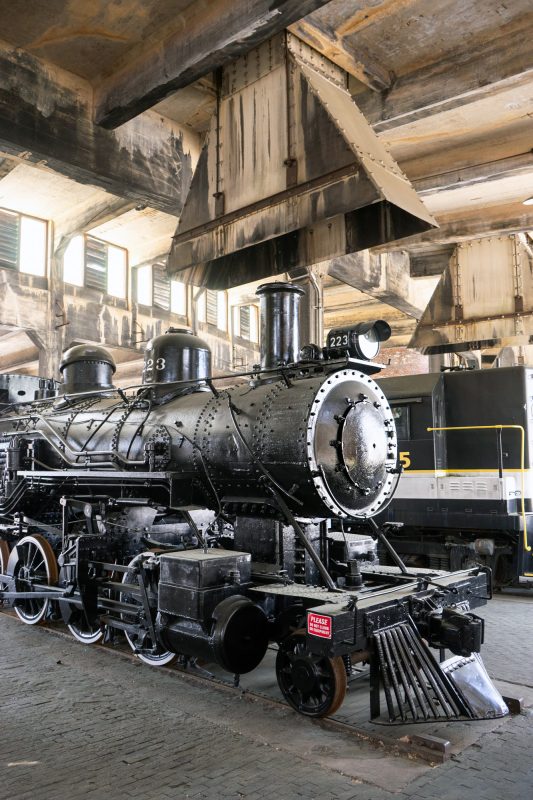 Many of the company's most historic trains have been restored, and the most impressive ones are displayed in the roundhouse. Unfortunately, almost all of them are off-limits to visitors, unless you're part of a tour. Luckily, such tours are both free and frequent. Regardless of what time you show up, you'll likely be able to join one. If you have kids, you might want to ensure that the tour you join includes a ride on the still-functioning handcar.
Georgia State Railroad Museum – Website
More Railroad Museum Photos: