The most northeastern of Savannah's squares, Washington is a lovely garden in a quiet residential neighborhood. It was named in honor of our first president, who visited the city shortly after his election.
Originally the site of the Trustee's Garden, Washington Square is well cared-for and regarded as one of the most beautiful squares in Savannah. Betrothed couples often choose this as the location for their wedding portraits. In fact, the first time we visited Washington Square, a pair was posing together on the benches, running hand-in-hand down the sidewalk, and throwing bunches of leaves up into the air. (I don't know why wedding photographers always instruct couples to act like idiots, but it was fun watching them. "Now jump in the air! I love it. Rub your noses together! Yaaasss, just like that. Hop on one leg and bray like donkeys! Fantastic!")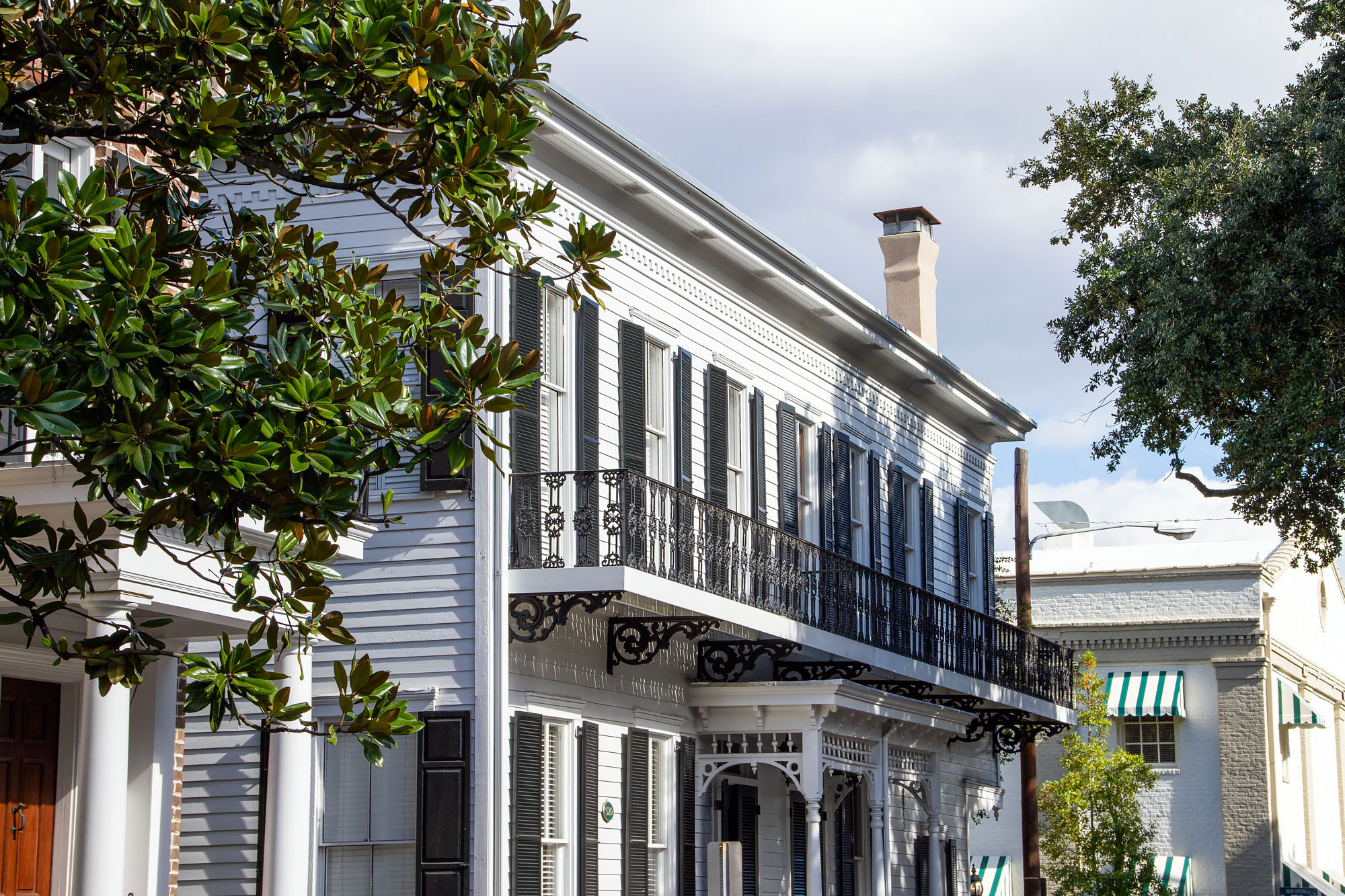 A number of interesting buildings surround Washington Square, such as the International Seamen's House and the Mulberry Inn, an elegant hotel which started life as a cotton warehouse before becoming a Coca-Cola bottling factory. We pretended to be guests, here, so that we could use the bathrooms. Gentlemen such as Jürgen and myself will only sneak into the finest bathrooms! And this one was pretty good so, despite our having never stayed there, the Mulberry earns our seal of approval!
More photos Savannah's Washington Square: