First African Baptist Church
Found on Franklin Square, the First African Baptist Church is the oldest black church in North America. Founded by slaves in 1775, it has a history nearly as old as Savannah itself.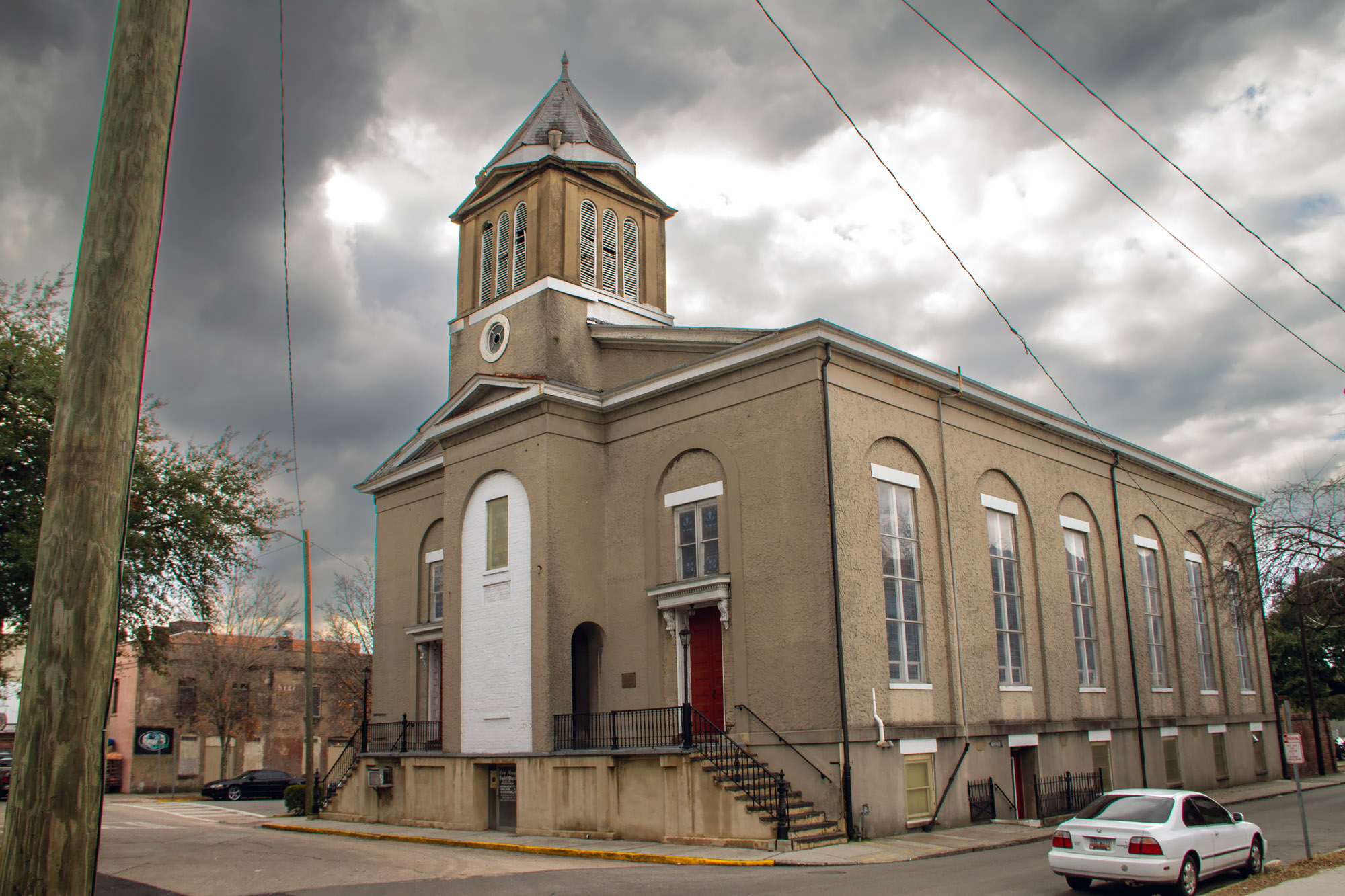 From the outside, the church isn't terribly impressive, but that changes once you step indoors. The interior is beautiful, with curved pews pointing towards the pulpit and a pair of upper balconies for busy days. The church was built by the charity and volunteer efforts of slaves who, as you might imagine, didn't have much extra money or free time. But over the course of four years, they got the job done, coming straight from their regular labor to work through the night on the construction of this church.
Our tour was fascinating, and our guide seemed to have a never-ending series of anecdotes, which demonstrated that the First African Baptist Church was much more than it seemed.
For example, the church was built with a secret floor underneath its real floor, and operated as a stop on the Underground Railroad. Never discovered by authorities, the crawlspace hid hundreds of runaway slaves and a tunnel led them from the church to the Savannah River. To mask their true purpose, the floor's breathing holes were bored in the shape of the Kongo Cosmogram: an African spiritual symbol often used by American slaves.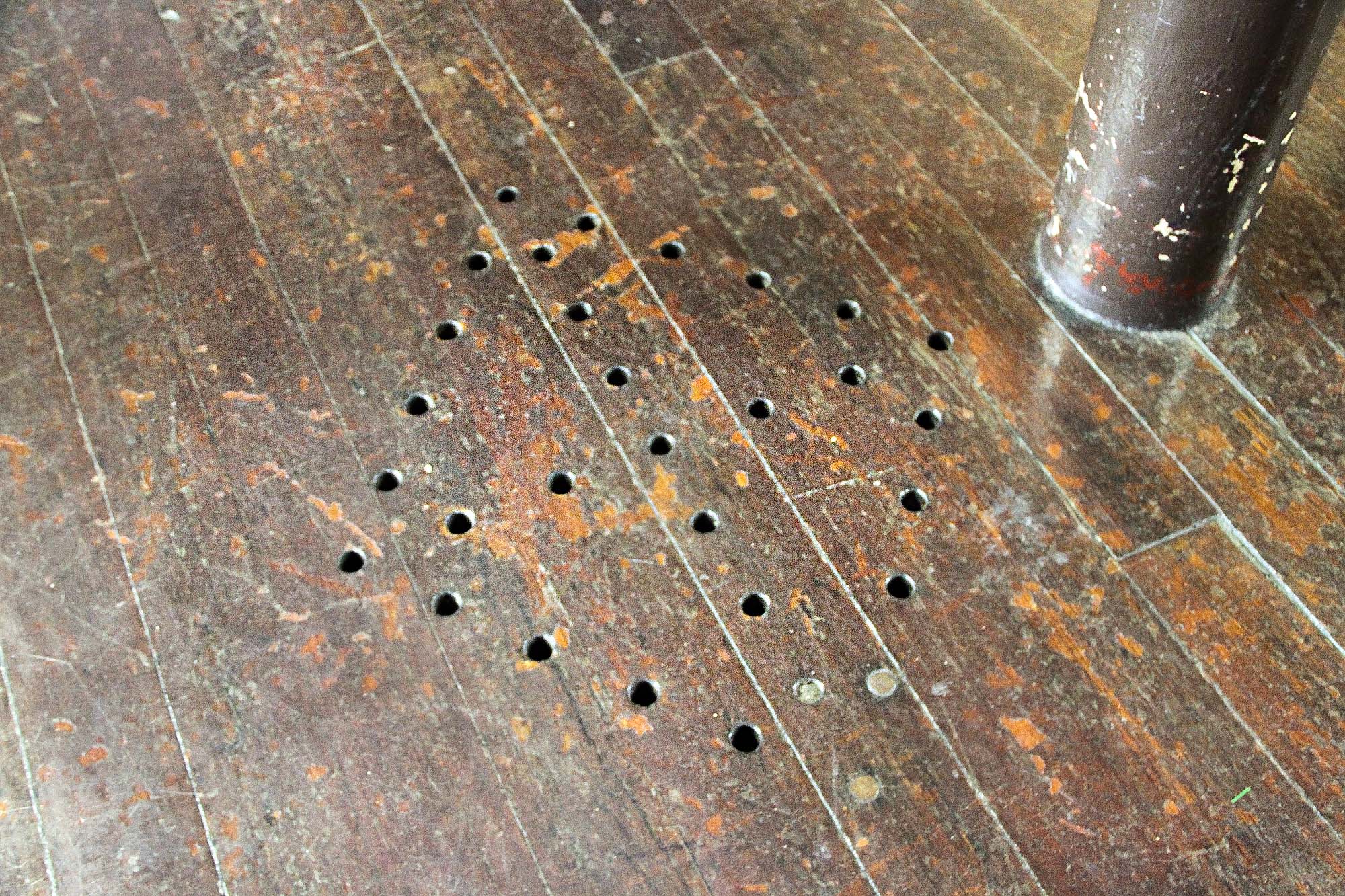 Another secret in the church is found in its ceiling, which looks rather plain at first glance, like waffle squares. But theses squares represent the Nine-Patch Quilts, which served as beacons for indicating safe houses to slaves on the run, and so the ceiling is a clever tribute to the church's hidden humanitarian purpose.
Also, on the ends of each pew, all of which are original and date back hundreds of years, the wavy lines of cursive Hebrew have been scratched into the wood. Our guide wasn't able to translate any of the words, but he did tell us that a few Ethiopian tourists had visited recently and instantly recognized it. Apparently, it's still used by Jewish communities in Africa.
Kongo Cosmograms, Underground Railroad Patchwork, Cursive Hebrew… now this is the kind of unexpected history which totally interests me! If you're the same, make sure to visit the First African Baptist Church, either for the tour or for the Sunday service.
First African Baptist Church – Website
More Photos of the First African Baptist Church in Savannah: