Originally called St. James Square after the famous London park, Telfair Square was renamed in 1833 in honor of Savannah's VIP-iest family. It was one the city's original four squares and, for a long time, its most fashionable district.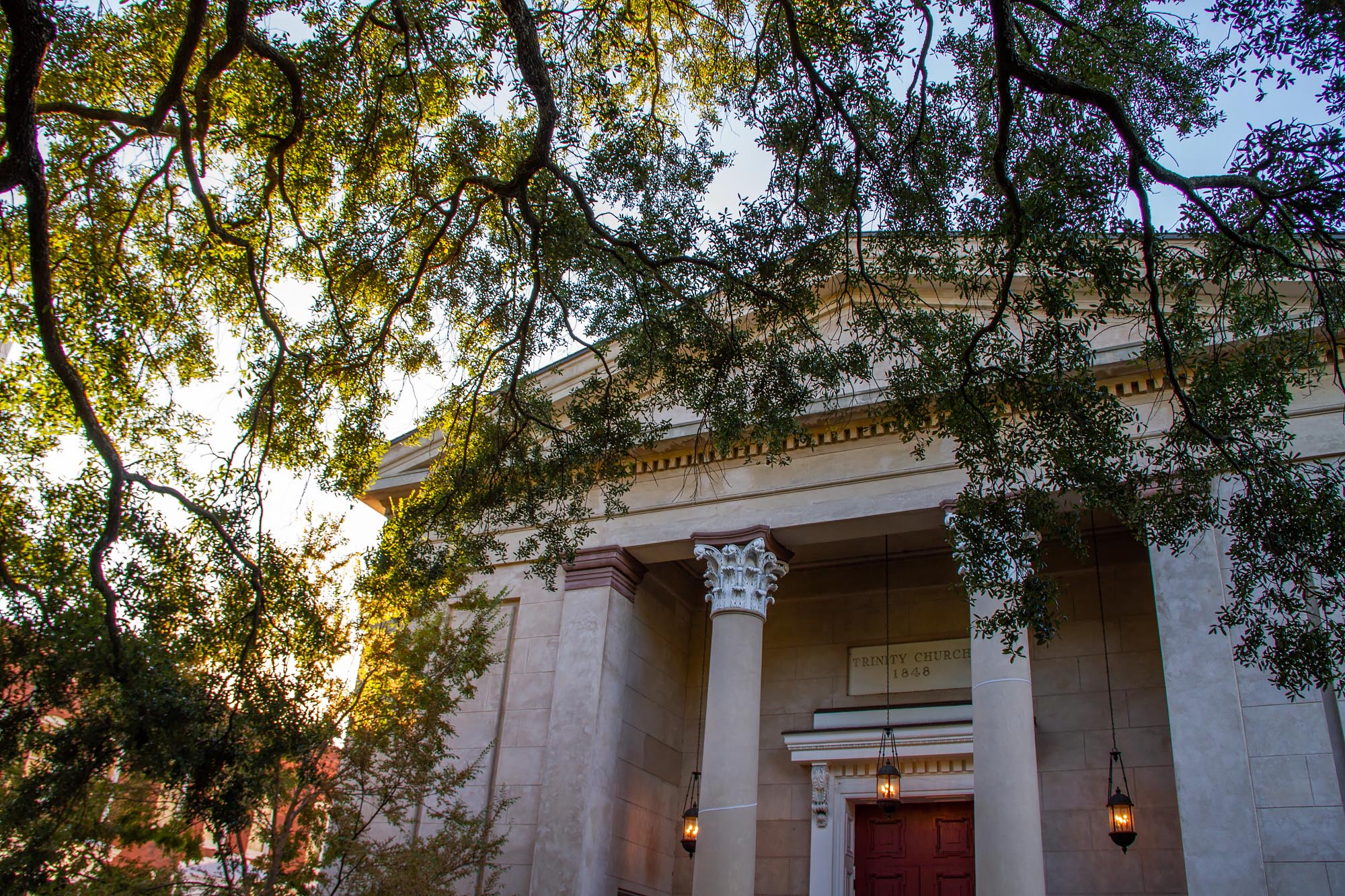 The four walking paths which cut through Telfair Square create a tic-tac-toe pattern in the grass. In the northeastern quadrant, there's a curious monument in the form of a nautilus shell, and a tribute to the Girl Scouts in the southeast. The Girl Scouts, I can understand, since they were founded in Savannah. But the shell monument is a total mystery.
The Telfair Academy sits along the western side of the square. Done in Regency style by William Jay, the Telfair is the oldest public art museum in the South, housing both classic European paintings and regional art. The museum is gorgeous but rather small, so the Jepson Center, on Telfair Square's southern border, was opened in 2006 to accommodate modern works. Between the two art museums is the Greek Revival-style Trinity Methodist Church, built in 1847.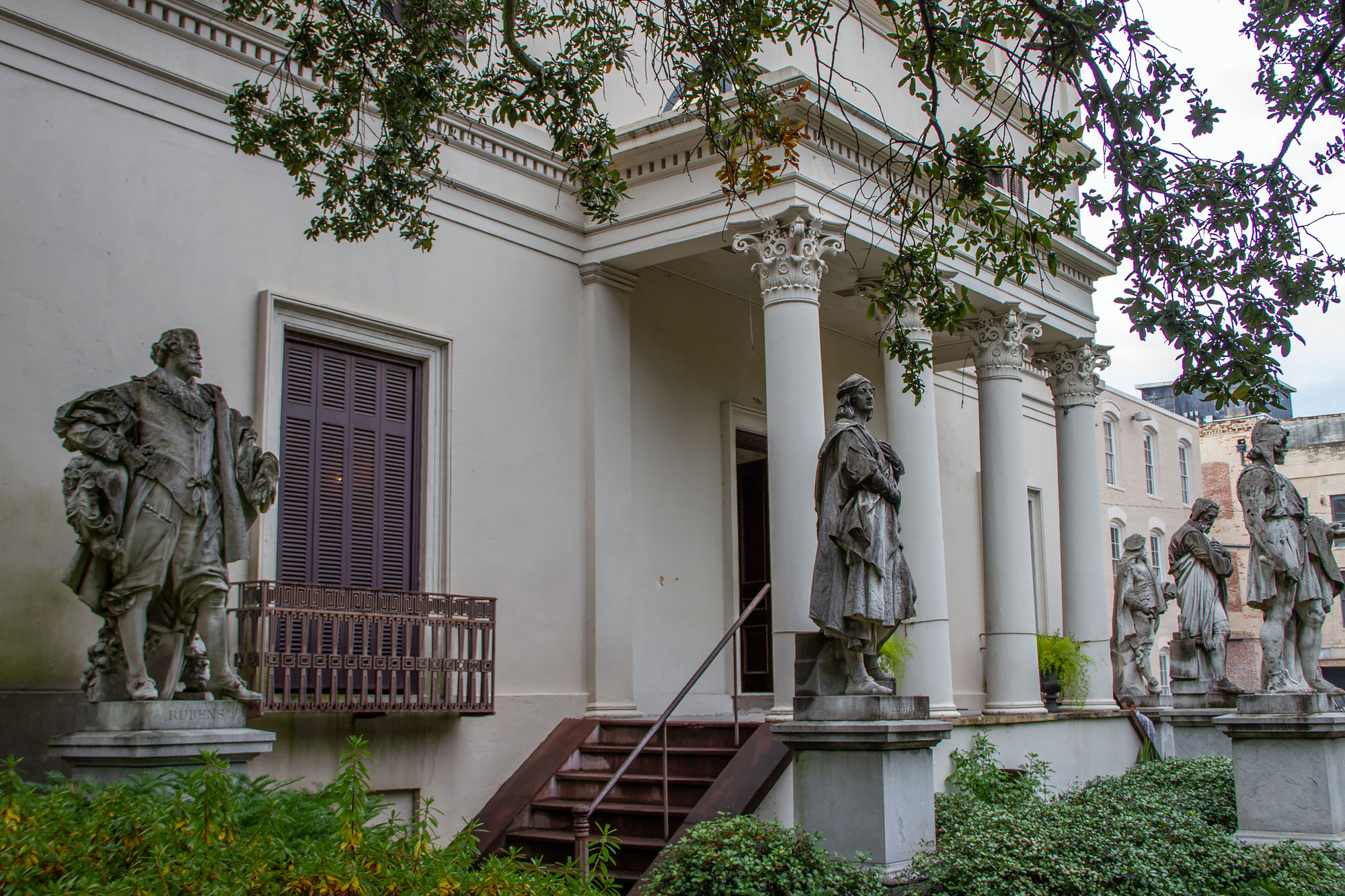 In stark contrast to the classically beautiful buildings of the western side and the modernist audacity of the Jepson Center, two tiled government buildings occupy the eastern end of Telfair Square. When I say "tiles", I mean "bathroom tiles". These are ugly buildings, which really stick out in this otherwise gorgeous corner of Savannah.
Visit all 24 Squares of Savannah