At the top of Abercorn Street is Reynolds Square, originally laid out in 1734 as Lower New Square, but renamed in honor of the Royal Governor John Reynolds.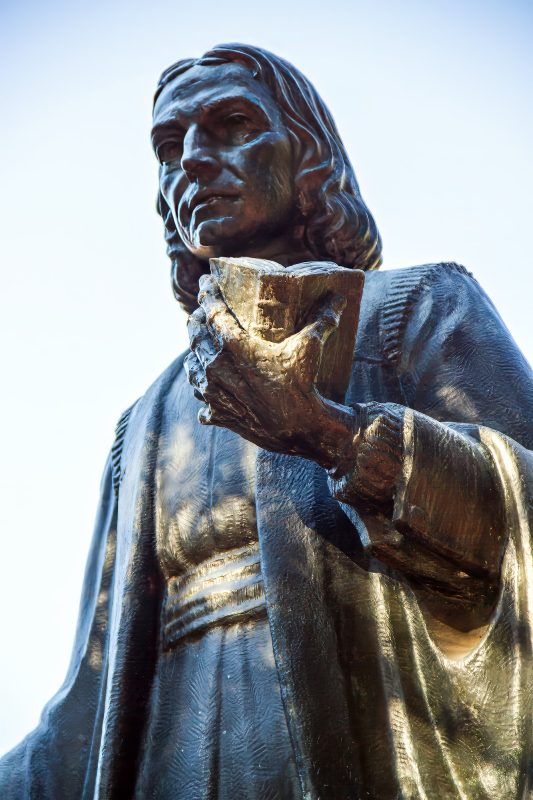 A stern statue of John Wesley, the founder of Methodism, dominates the center of the square. The British preacher arrived in Savannah on an invitation from Oglethorpe, to be the new city's religious leader. He soon found himself in trouble, involving himself romantically with a young woman, only to later refuse her communion after their affair came to an end. She brought suit against him, but he fled to Britain and never returned to Georgia. The statue strikes an imposing figure, with Wesley forcefully clenching a Bible that looks small in his over-sized hands. He looks like the jerk he probably was.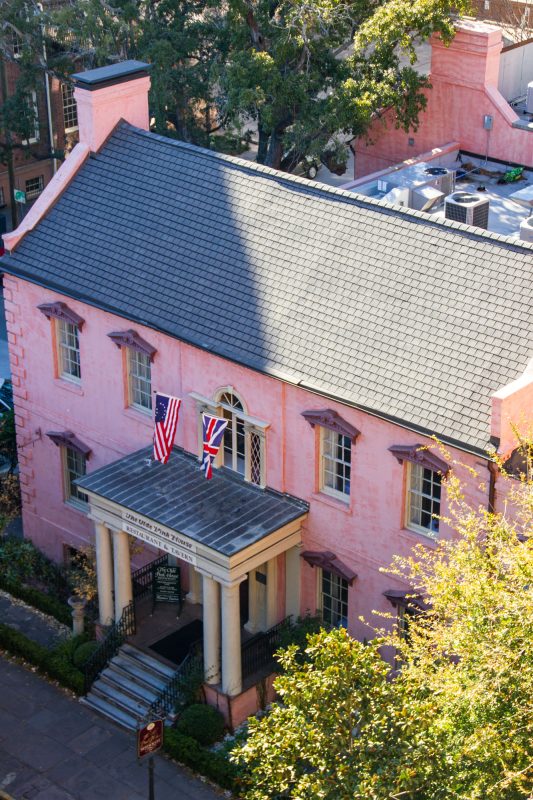 The northeast trust lot of Reynolds Square was originally home to the colonial filature, where silk from the experimental Trustees Garden was be spun. The garden's planters spent a lot of time in around Reynolds Square, and the names of the surrounding buildings reflect that fact. The Planters Inn is a 200-year old hotel on the southwest side of the square and the tavern on the bottom floor of the Pink House is called Planters Tavern.
We walked about Reynolds Square somewhat wistfully. Three months ago, we'd started with a list of 22 squares to explore and document, and this was the last one. When we'd began this project, I was worried that it would be too repetitive; I mean, how different can twenty-two square-shaped plots of land be? But each of Savannah's squares has its own personality, from the monumental to the placid, and its own history. It was a true pleasure to get to know each, individually.
More Reynolds Square Photos: