Savannah Derby Devils – Insanity on Skates
One night, we decided to check out a Roller Derby match between Savannah's own Derby Devils, and the Cape Fear Roller Girls. I had only been familiar with the sport from the 1980s program RollerGames (Saturday afternoons right after American Gladiator), and Jürgen had never seen it at all.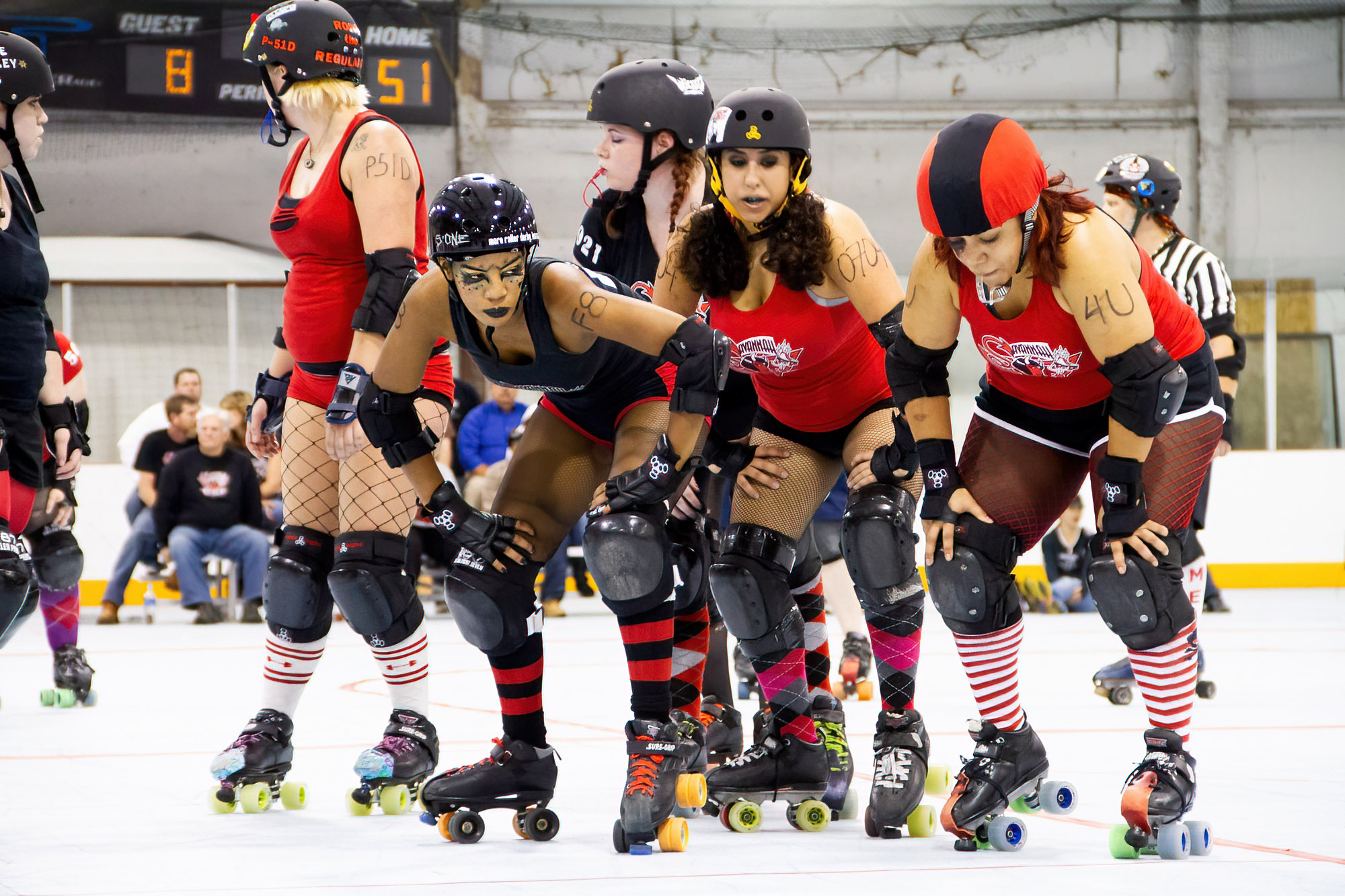 The sport practiced by the Derby Devils has absolutely nothing to do with the pro-wrestling-like circus I so fondly remembered. These chicks play for real, and I was shocked by the brutality of it. A couple hits could have made a seasoned NFL pro cry for mommy. Watching the girls bob and weave their way to the front of the pack, barely dodging the massive hip of one of the opposing blockers, made for a heart-pounding spectator experience.
It was the last match of the season, and the Supergoose Arena was packed. Savannah really gets behind their Derby Devils. Fans tailgaited for two hours before the match, and much of the audience came equipped with signs to cheer on their favorite players, each of whom is known by an awesome stage name like "Fear Abby" or "The Sexecutioner Jr."
Unfortunately for the home crowd, the Roller Girls of Cape Fear were the superior, larger, and much more terrifying team. But the final score was secondary to the fun which everyone was having. And any misgivings I might have had about the authenticity of Roller Derby have vanished. These girls are real athletes.
Savannah Derby Devils – Website
More Roller Derby / Derby Devils Photos: