For 91 Days
, the southern jewel of Savannah, Georgia, was our winter home. From beautiful squares to historic houses, unforgettable restaurants and an eccentric cast of characters that could be (and actually
is
) straight out of a novel, we tried to capture everything that makes Savannah so special. Start reading from
the beginning
of our journey, or skip to
the end
. Visit the
comprehensive index
of everything we wrote about, or just check out a few posts, selected at random, below:
Updated 2016 Edition!! We've converted our three-month blog about Savannah into an exclusive e-book. For 91 Days in Savannah contains all of our articles and 195 of our best pictures, in full-color. With categorical and alphabetical indexes, locations, links to the original blog posts, and cross-references spread throughout, the e-book is a perfect companion for a trip to Savannah.
Built in 1851, Troup is one of Savannah's smaller squares. It was named after George Troup, a former governor known his strident support of slavery and anti-Indian policies. It might be because of these unappealing views, that the square's central monument is not a statue of Troup, but a strange, archaic globe.
Occupying 30 acres
I'll admit it. I was already partial to Captain Mike's Dolphin Adventure, out on Tybee Island, because I like anything featuring my own name. Mike & Ike's? Delicious. Michael Jackson? The greatest ever. Mike the Headless Chicken? Best headless chicken ever. Mikes rule, and so it was no surprise to discover that Captain Mike's Dolphin Adventure was totally awesome.
I grew up in Bluffton, Ohio. A Midwestern metropolis of about 3000 people, Bluffton is the kind of place where a knitting festival would be the cultural highlight of the month (if something as cool as a knitting festival ever actually took place). Friday night football, the bowling alley, and cruising up and down Main Street in an endless loop, looking for something, anything to do… ah, the memories.
We've said it before, and we'll repeat ourselves again: Savannah is a photographer's dream. Whether you're looking for images that are beautiful, amusing, haunting or just plain weird, you hardly have to try. Just lift your camera, click the shutter, and you're almost guaranteed to have a compelling shot. We took tens of thousands of photographs during our three months in the city… here are a few of the better ones.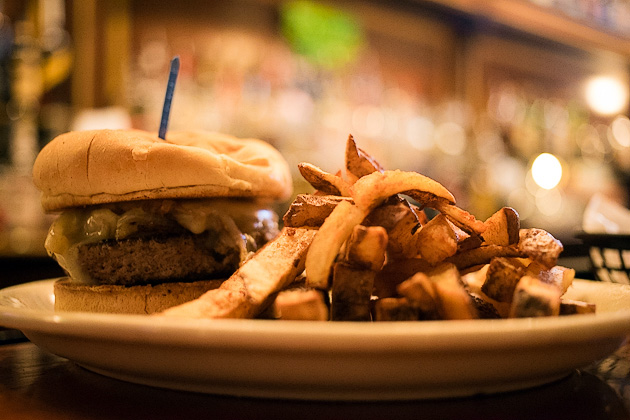 Eating well in Savannah isn't a problem. There are any number of excellent restaurants to discover, from classic barbecue joints to more modern cuisine. Upon returning after five years, we compiled a list of some of our favorites. If you're looking for good eats, you might want to give one of these restaurants a try.