For 91 Days
, the southern jewel of Savannah, Georgia, was our winter home. From beautiful squares to historic houses, unforgettable restaurants and an eccentric cast of characters that could be (and actually
is
) straight out of a novel, we tried to capture everything that makes Savannah so special. Start reading from
the beginning
of our journey, or skip to
the end
. Visit the
comprehensive index
of everything we wrote about, or just check out a few posts, selected at random, below:
Updated 2016 Edition!! We've converted our three-month blog about Savannah into an exclusive e-book. For 91 Days in Savannah contains all of our articles and 195 of our best pictures, in full-color. With categorical and alphabetical indexes, locations, links to the original blog posts, and cross-references spread throughout, the e-book is a perfect companion for a trip to Savannah.
A historical marker in Savannah's Colonial Park Cemetery reports that "nearly 700" victims of the 1820 yellow fever epidemic are buried there. In fact, exactly six-hundred and sixty-six people died of the disease. But the church had issues with putting the Number of the Beast on a sign, and demanded the figure be rounded up.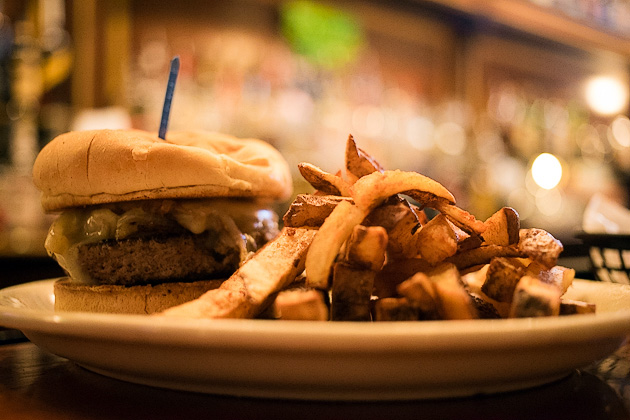 Eating well in Savannah isn't a problem. There are any number of excellent restaurants to discover, from classic barbecue joints to more modern cuisine. Upon returning after five years, we compiled a list of some of our favorites. If you're looking for good eats, you might want to give one of these restaurants a try.
James Oglethorpe is the founder of Georgia. A Briton born in Berlin, he made his name as a soldier and eventually became a member of Parliament, where he successfully lobbied for the creation of a 13th colony, foreseen as a buffer to protect the lucrative Carolina colonies from Spanish Florida.
Built in 1851, Troup is one of Savannah's smaller squares. It was named after George Troup, a former governor known his strident support of slavery and anti-Indian policies. It might be because of these unappealing views, that the square's central monument is not a statue of Troup, but a strange, archaic globe.
Less heralded than Bonaventure Cemetery on Whitemarsh Island, but nearly as beautiful and free from almost any tourist presence, the twin cemeteries of Laurel Grove North and Laurel Grove South are nice places to spend a quiet afternoon among the dead.
Orleans Square, on Barnard Street, might as well be called Parking Lot Square. It's one of the spaces which has been most negatively impacted by the development boom of the mid-20th century.